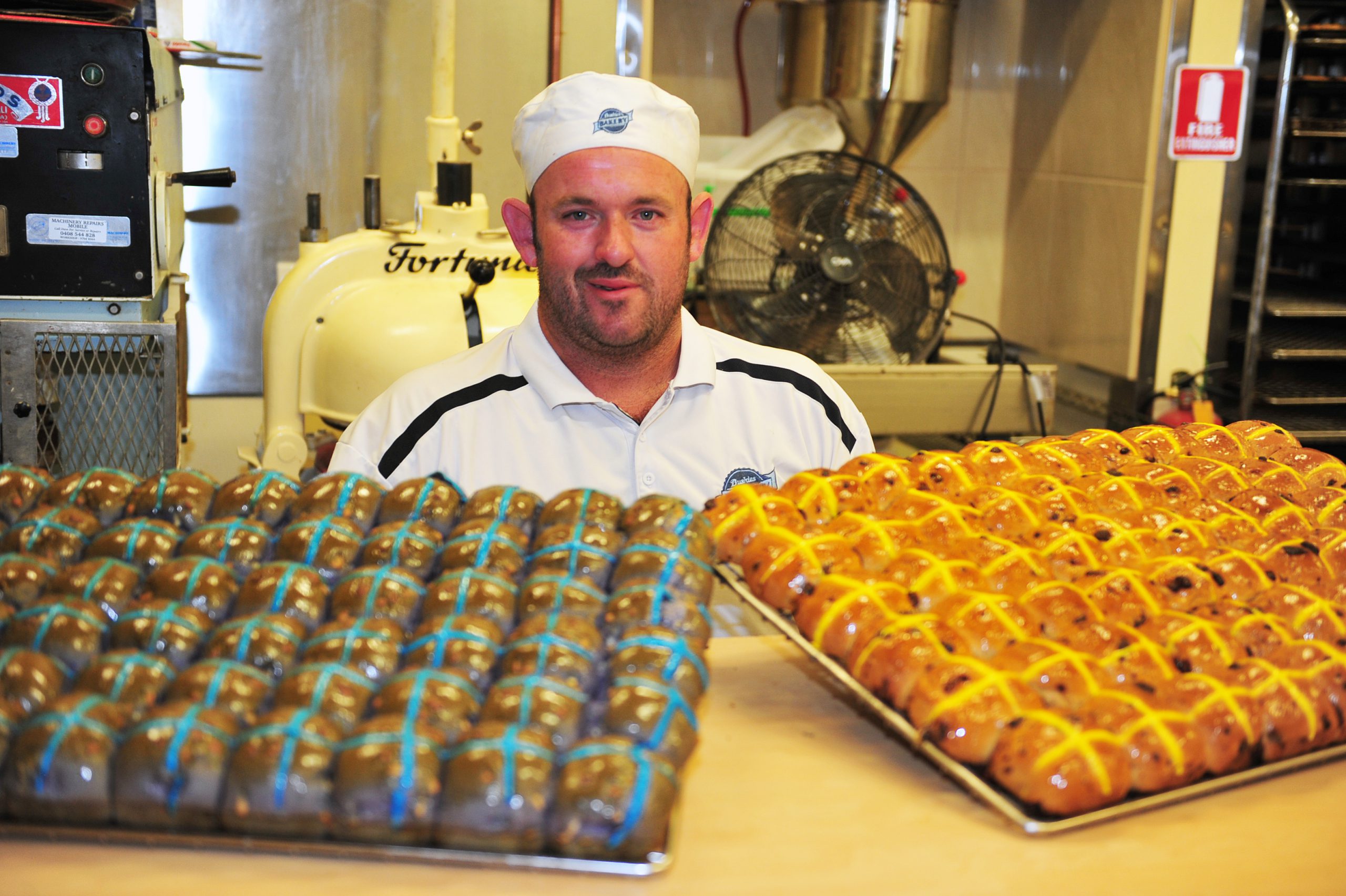 A SMALL Glengarry bakery has caused a state-wide frenzy with its custom hot cross buns in the lead-up to Easter.
Bushies Bakery is offering its customers uniquely flavoured hot cross buns as part of a fundraising drive for the Good Friday Appeal.
More than $6810 had been raised by close of business Tuesday, with the bakery donating $1 per pack of buns sold.
Nutella, white choc-caramel and honeycomb are just some of the flavours that have customers queuing from the early hours of the morning.
Owners Trevor and Jenah Ewert said their revolving staff of about 10 were struggling to cope with consumer demand.
"We are way exceeding our capability," Trevor said.
Nine hundred packs were sold on Saturday alone as customers came from as far as Albury, Bonnie Doon and Dargo.
The buns are sold straight from the oven, as the couple does not pre-bake for busier periods.
The phones are also ringing off the hook for orders, which the bakery is not offering during the appeal.
"People need to remember we are a country bakery, not a factory," Trevor said.
"We're struggling to do what we're known for – our pies and pasties. The buns are taking over."
However, coffee and pie sales have doubled and the couple is determined to see the fundraising through.
"We have taken on the pledge to donate to the Good Friday Appeal as a way to give back to the community," Trevor said.
"It's a cause close to our hearts and we will raise as much as we can."
Trevor expects to raise about $20,000 in total for the appeal.
The Good Friday Appeal is an annual fundraising activity with all proceeds going to the Royal Children's Hospital.