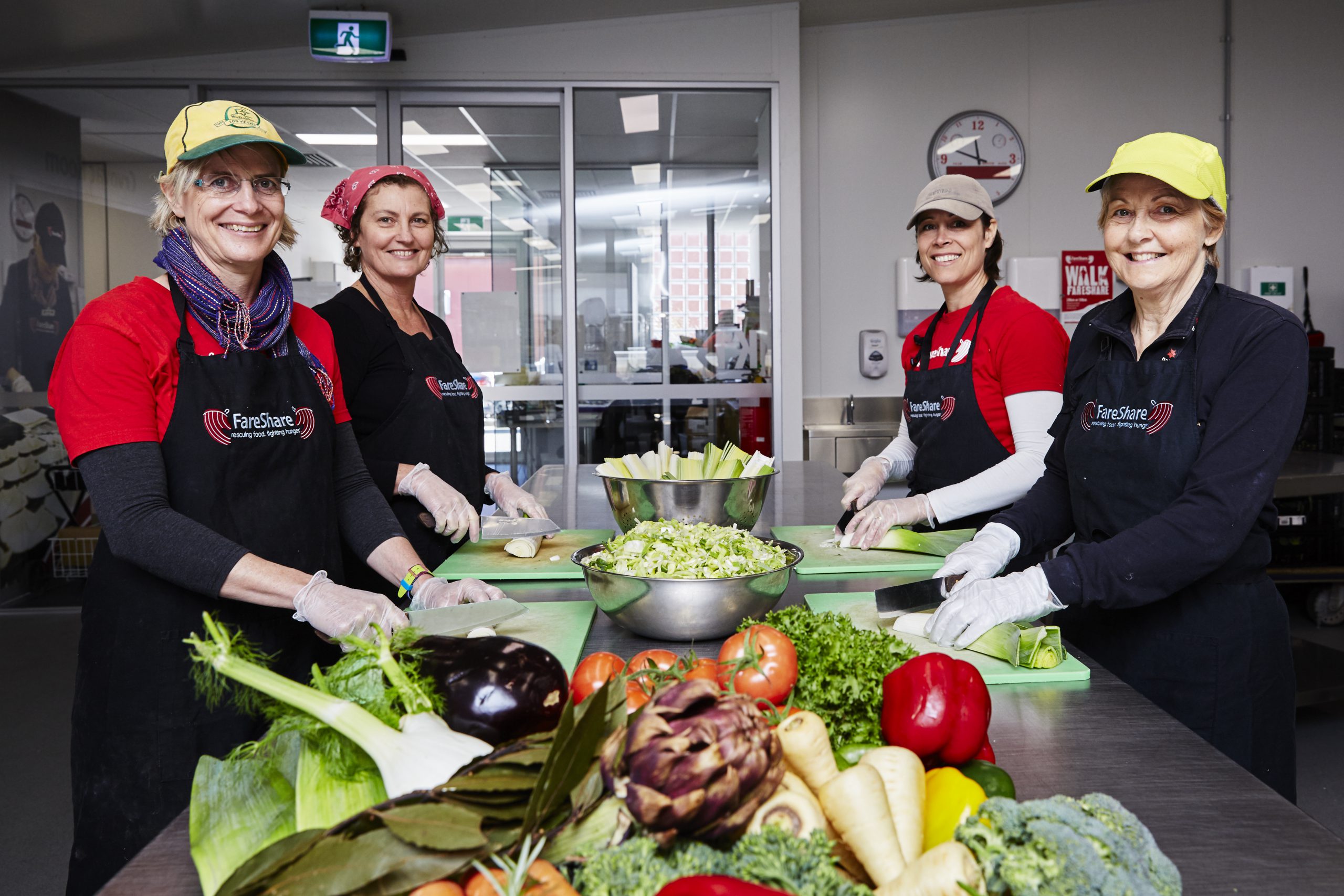 A MELBOURNE-based charity is reaching out to Latrobe Valley businesses for donations of surplus food.

FareShare is seeking donations of vegetable seconds to supplement rescued produce for its free, nutritious meals, which are distributed to people in need.
Bruised apples, bumpy vegetables and unusually-shaped eggs are just some of the surplus food items avoiding the bin as part of the initiative.
FareShare chief executive Marcus Godinho said the organisation delivered about 100,000 meals to Latrobe Valley and greater Gippsland residents each year, made from the fresh produce that "isn't quite right". "We have about 600 volunteers a week cooking 25,000 meals which go out to charities right across Victoria," Mr Godinho said.
"Those meals include egg and bacon pies, curries and casseroles."
According to Mr Godinho, about 300,000 Victorians at some stage of their lives run out of food.
"What we have found is that it's not the homeless or unemployed, just families who can't afford to stretch the budget to purchase their next meal," he said.
To combat this, the charity is calling on businesses to donate their unused food.
"The food can be surplus for a lot of reasons – a customer may cancel their order or the shape and colour is not quite right for sale," Mr Godinho said.
"What we do with our meals is make a big pasta with chunks of meat and lots of vegetables. Our focus is not on calories but on nutrition."
Gippsland egg farmers and vegetable producers are already on board with the cause.
Donations are inspected, cleaned and prepared by the charity's volunteers, after undergoing strict checks to ensure consumer safety.
The organisation is also available to pick up donations from the Latrobe Valley.
"Three times a month we drive down to Gippsland and drop off over eight tonnes of cooked meals," Mr Godinho said.
Businesses wanting to donate should phone FareShare general manager Kellie Watson on 0438 560 893 or visit www.fareshare.net.au for more information.