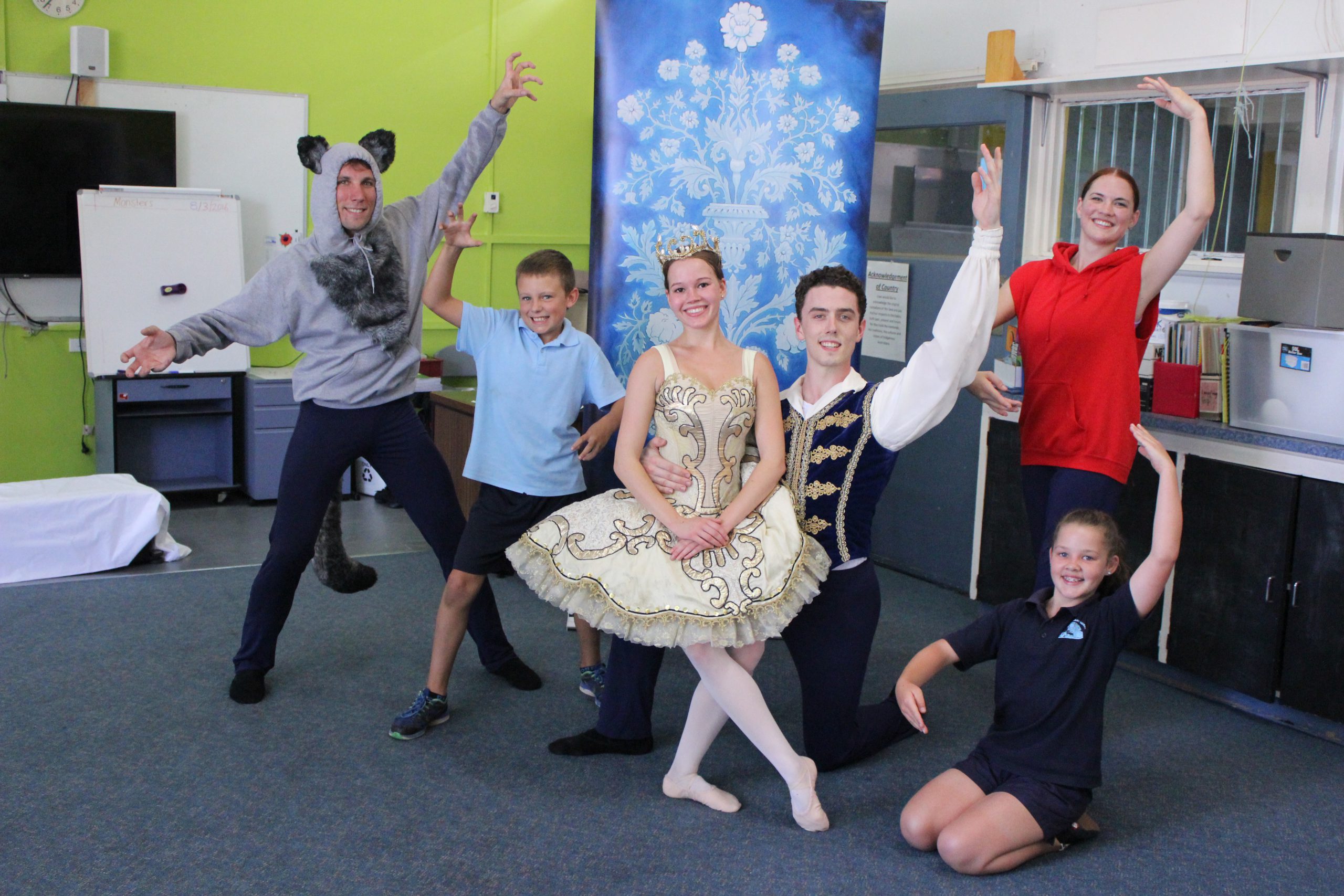 ​
IN a first for the Latrobe Valley, the Australian Ballet has this week been teaching children there is more to dance than tights and tutus.
An Australian Ballet dance education ensemble has been holding workshops and performing a modern take on the classic, Sleeping Beauty, at several schools across the Valley.
This Saturday the team will take to Morwell's pop-up park in Tarwin Street with the hope to foster fitness, movement and social skills among children.
Australian Ballet senior education manager Katy McKeown said by learning dance movements, children were engaged in an interactive educational experience.
"For instance, they learn about spatial placements – learning where they are in space, where someone else is in space," Ms McKeown said.
"(The children learn the) sorts of things that are implicit in dance (stretching and safe dance practices)… as well as the narrative of dance – storytelling and creation of movement."
She also said dance could enhance children's social, fine and gross motor skills while strengthening their communication, cooperation and cognitive development.
Ms McKeown said the organisation had received much interest from the Latrobe Valley about dance education, which could tie into maths, arts history and modern studies.
"What we want to do is go there (to the Latrobe Valley) and kind of light the fire… so children are interested in learning more dance," she said.
Australian Ballet's Out There program prioritises communities that might not often take part in the arts due to geographical, financial or social reasons.
Two free public workshops will take place in Tarwin Street, Morwell on Saturday for children aged between five and eight years at 10am, and for those aged over eight to 11 years from 11.30am.
Numbers are limited, phone Sheree Callenberg on 5128 5434 or email sheree.callenberg@latrobe.vic.gov.au to book your place.