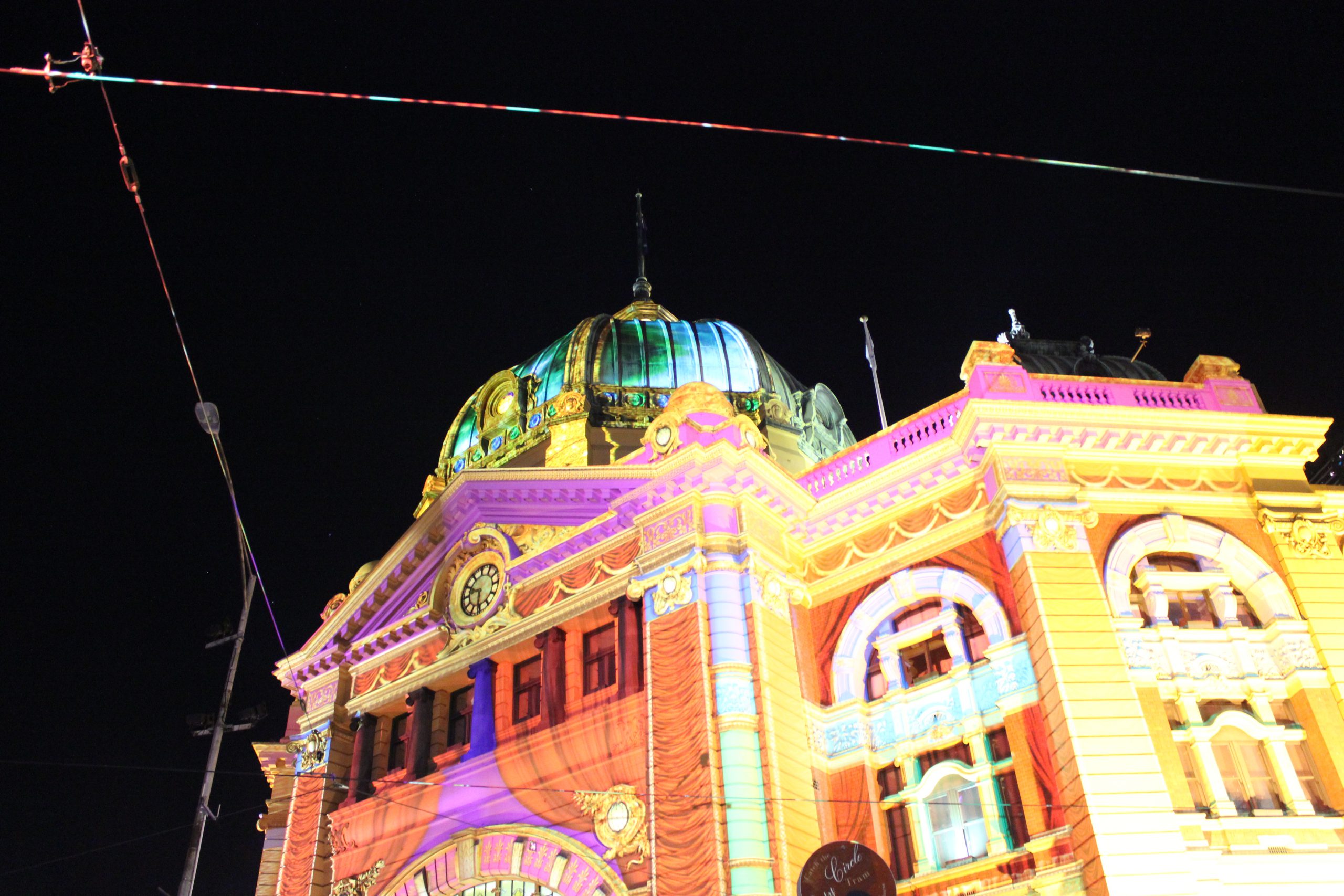 Latrobe Valley's industrial landscapes could distinguish the area from other Victorian regional centres looking to host a White Night event next year.

As the State Government searches for a suitable regional host of the iconic arts event, Latrobe City Council has jumped at the opportunity.
It wants to host the festival, renowned for projecting artwork onto landscapes and buildings, to showcase the Valley's distinctive infrastructure, including its power stations and open cut mines.
Latrobe City arts and events manager Michael Bloyce said the Valley would provide a valuable contrast to what people would typically see throughout the city's streetscapes.
"Clearly we offer a point of difference (to regional areas such as Ballarat and Bendigo)," Mr Bloyce said.
"We can't compete with their magnificent buildings and streetscapes, but we can offer canvasses that are markedly different.
"For example, when you think about the power stations, the open cuts and features like that, I think these provide something that's different from a normal streetscape."
Melbourne's White Night festival is the city's take on a global event where cities become all-night art galleries, with lasers and beams lighting up streetscapes and buildings.
The Victorian Government has hosted the festival since 2013 and claims the 2015 event generated $16.8 million to the state's economy.
State Tourism and Major Events Minister John Eren said the event's expansion to regional Victoria would be a vital opportunity to boost local economies.
"Our regions know how to put on a show. That's why we're the events capital of the nation," Mr Eren said.
"This is a genuine opportunity for a regional Victorian location to welcome visitors and share its culture and character with the world."
The Victorian Major Events Company is inviting regional locations that meet key hosting criteria to express an interest in hosting the 2017 regional White Night event.
Proof the region has the necessary facilities, infrastructure and a creative community to host such an event would be critical to the bidding process.
Latrobe City councillor Kellie O'Callaghan believes there is nothing stopping the Valley from being successful.
"I think one of the great things about Latrobe City is we've got a diversity of townscapes and buildings that we could actually utilise," Cr O'Callaghan said.
"We've also got opportunities from some of our more industrial spaces – there have been lots of suggestions around what it is we could light up.
"(The festival) also creates a great opportunity for our young and emerging artists to be creating works especially for White Night, so there is a way for us to showcase the work of local artists – those who are established and the younger, emerging artists in the community."
ReActivate Latrobe Valley co-director Rosalea Monacella has expressed her support for Latrobe City hosting the regional event.
She said it could not only profile how unusual the Latrobe Valley is, but also bring a positive story to the region's industrial heritage.
All three spoke of Latrobe City's winter night and sister cities festivals as proof of the region's capability to successfully cultivate an environment celebrating arts, culture, food and music.
"This could be a great boom to cultural tourism for Latrobe," Mr Bloyce said.
"Other destinations are much more geared to destination tourism, but here in Latrobe cultural tourism and event tourism can be real strengths for this community."
Mr Bloyce said the White Night concept fitted in well with the cultural, events tourism approach and he would now wait for further communication from the State Government.