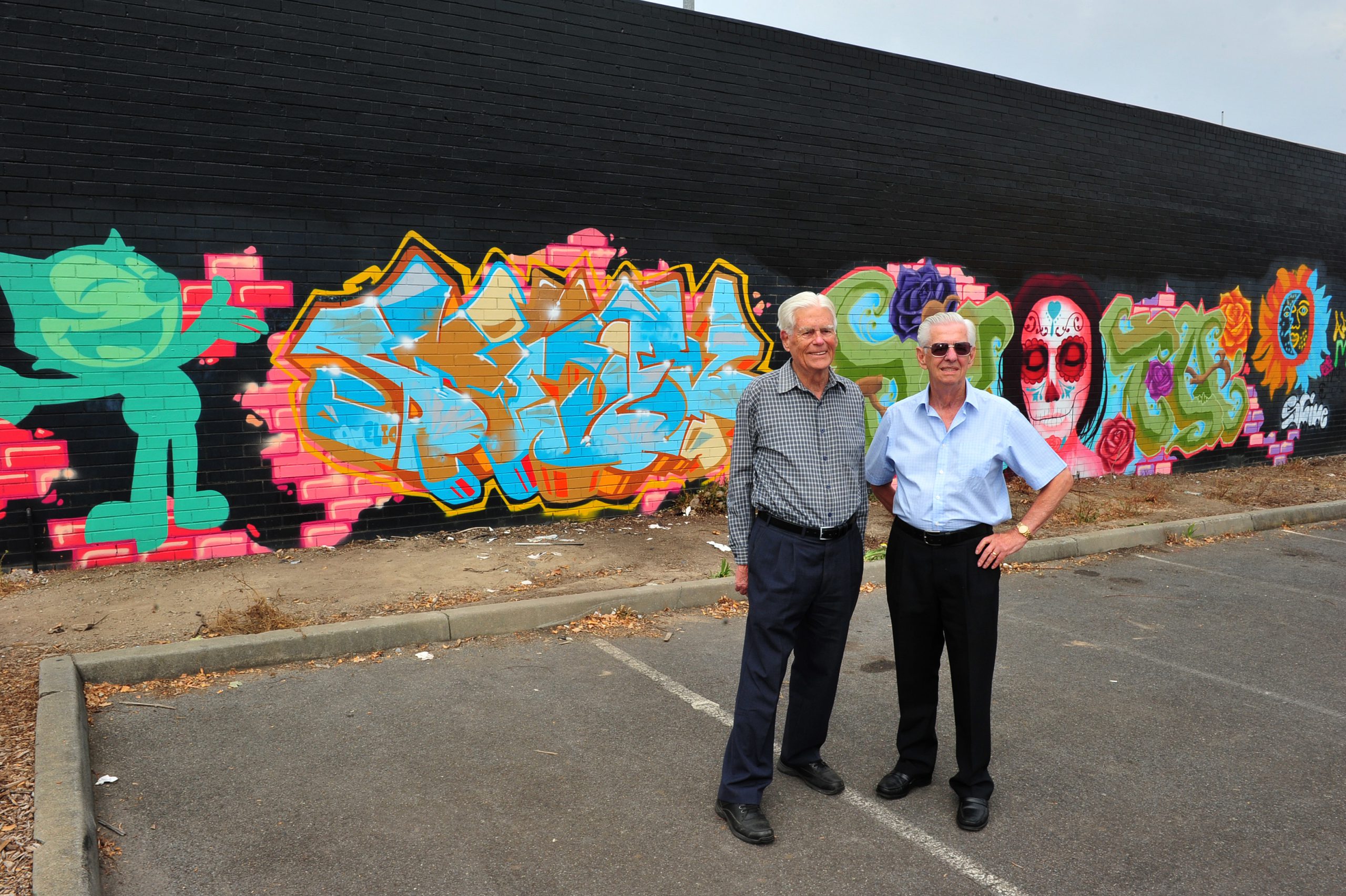 They may be getting on in age, but Advance Morwell members are embracing the blank canvas of Morwell's buildings and alleyways for street art.
In the wake of the popular David Bowie mural tribute in Buckley Street, another complementary work has appeared in the south side of town.
Along the brick wall of a trophy shop in George Street, project organiser Ryan Beckett and a team of local and Melbourne based street artists spent the weekend creating the mural featuring a Day of the Dead woman and Morwell's iconic roses.
"This is good street art, not graffiti," Advance Morwell treasurer Max Williamson said.
"It's causing people to look up and take a photo."
The commissioned work replaces a former mural of the State Electricity Commission with scenes of the power stations.
Mr Williamson said the new mural was a quirky expression of Morwell.
"Older people often prefer landscapes and realistic art, but there is another side to art. Street art is a part of our art scene," he said.
Mr Beckett said street art was a kick start for Morwell, a town in a bit of a slump.
"We've got a full street art scene and have the infrastructure for it with the buildings and really cool laneways all over the place," he said.
"The response from locals has been great and the atmosphere is there."
The artist intends to find a production each month for the next 12 months and has indicated future work with ReActivate Latrobe Valley, an RMIT-led organisation reinvigorating the region with art and cultural projects.