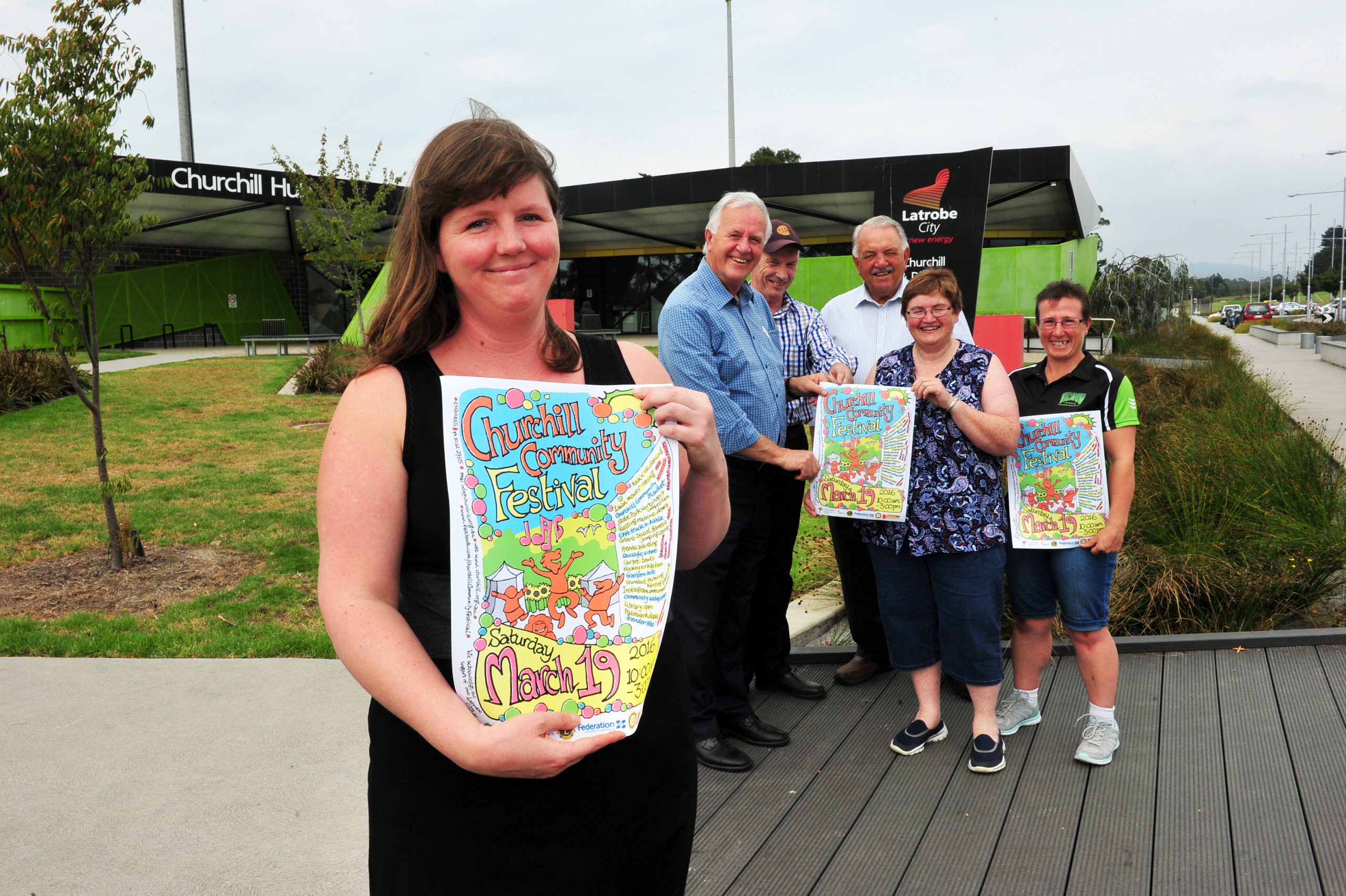 Lawn mower racing, gum boot throwing competitions, marimba workshops and a blender bike are among the activities planned for a festival taking place in Churchill this month.

Building on the success of last year's celebrations for the town's 50th anniversary, a range of groups and organisations has come together to put on an annual festival.
Cohesion and a celebration of community will also be highlighted on the day, to coincide with Churchill's monthly market.
Latrobe City councillor Darrell White believes the festival will put Churchill on the map as people from far and wide take part in the day's events.
"I think it's a celebration and cohesion that will strengthen the social fabric of the community and bring people together from all parts of Churchill and district, and broader than that," Cr White said.
"Obviously family networks go beyond the town and hopefully they'll all want to come and enjoy being part of what the day is all about."
Churchill Neighbourhood Centre coordinator Julia Leonard, whose team is leading the charge, said she was looking forward to seeing people of all ages get involved.
She pointed to an all-ages, all-day skateboarding workshop followed by a best tricks competition, which would attract a younger crowd.
A VicMow family-friendly event is also set to entice racers from Bendigo, Sale and Lang Lang, with competitors of all ages riding modified lawn mowers fitted with a motorbike's engine and handlebars.
The 19 March festival will showcase at several sites along Philip Parade, including the hub, the fire brigade and the men's shed hall.
Federation University Gippsland head of campus Harry Ballis said it could not occur without the combined effort of the town's organisations.
"You've got a vibrant community town over here and organisations that are keen to combine their presence and contributions to celebrate the town and get together," Dr Ballis said.
"I reckon Churchill is a fantastic town and our facilities are now beginning to reflect that."
The Churchill Neighbourhood Centre team is working in partnership with Churchill and District Lions Club, Hazelwood Rotary, Federation University and Churchill & District News.
A bout of sponsorships has allowed the festival to go ahead, and any resources raised on the day will be reinvested back into future community activities.
The festival will be held at Churchill's Philip Parade from 10am to 3pm on Saturday, 19 March.