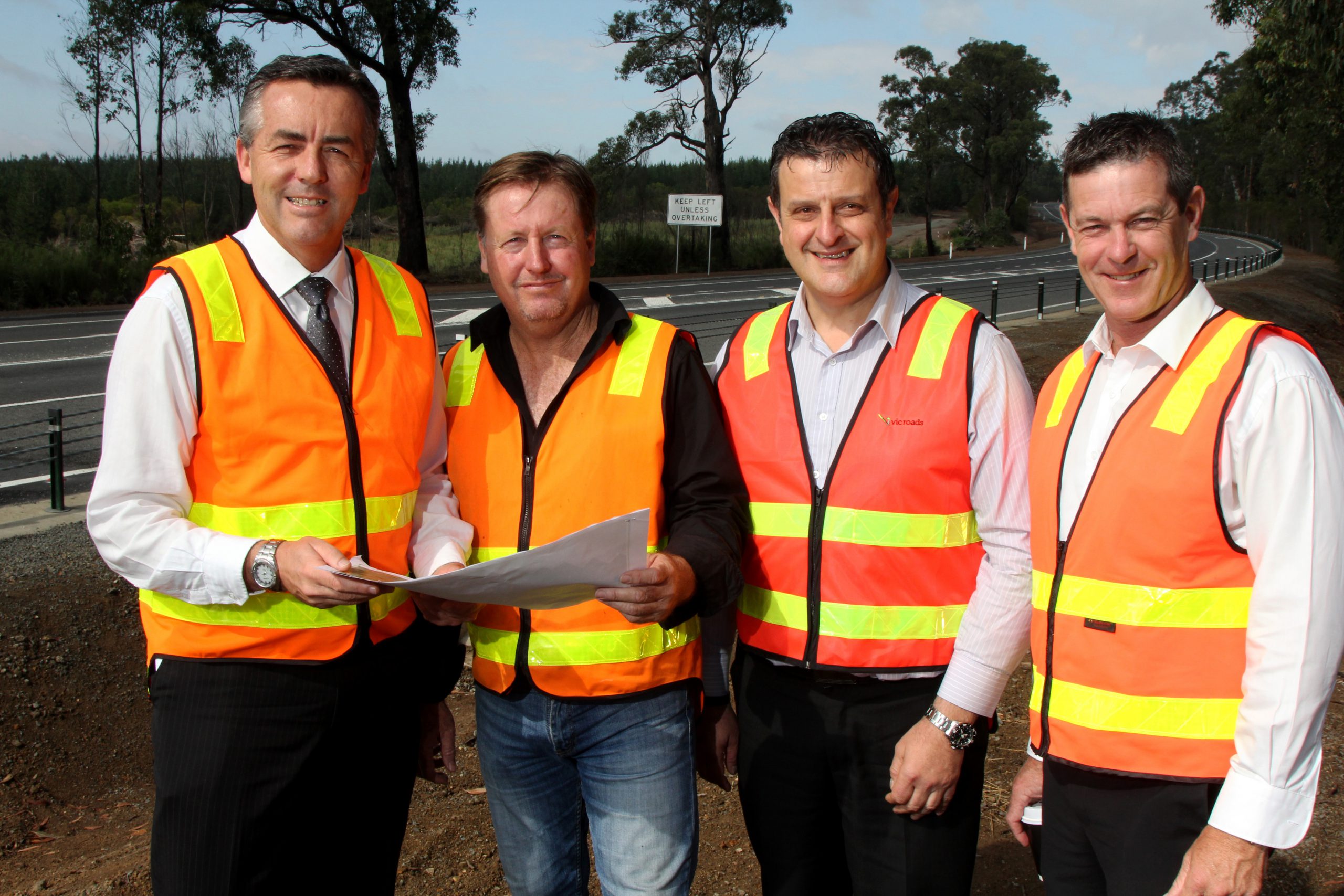 FRUSTRATED motorists caught behind trucks on the Strzelecki highway can now breathe a sigh of relief.

Infrastructure and Transport Minister Darren Chester officially opened a 1.3 kilometre overtaking lane along the Strzelecki Highway, south of Driffield, on Friday.
Mr Chester said the overtaking lane would give motorists safer overtaking opportunities and was vital given the presence of slower-moving vehicles such as logging and dairy trucks navigating the hilly alignment across the Strzelecki Ranges.
"It will also improve travel times for people driving between the Latrobe Valley and South Gippsland," Mr Chester said.
VicRoads eastern region acting regional director Pas Monacella said the stretch of road was the optimal location to overtake after consulting with the community and stakeholders such as Murray Goulburn.
Mr Monacella said the road was a significant link between South Gippsland and the Latrobe Valley with connections to the Princes and South Gippsland highways.
He said about 4000 vehicles a day used the Strzelecki Highway.
Additional safety measures included new right turn lanes into Smiths Road as well as safety barriers at high risk sections of the highway.
The Federal Government provided $3.2 million and the State Government, $1.1 million, for the $4.3 million project.