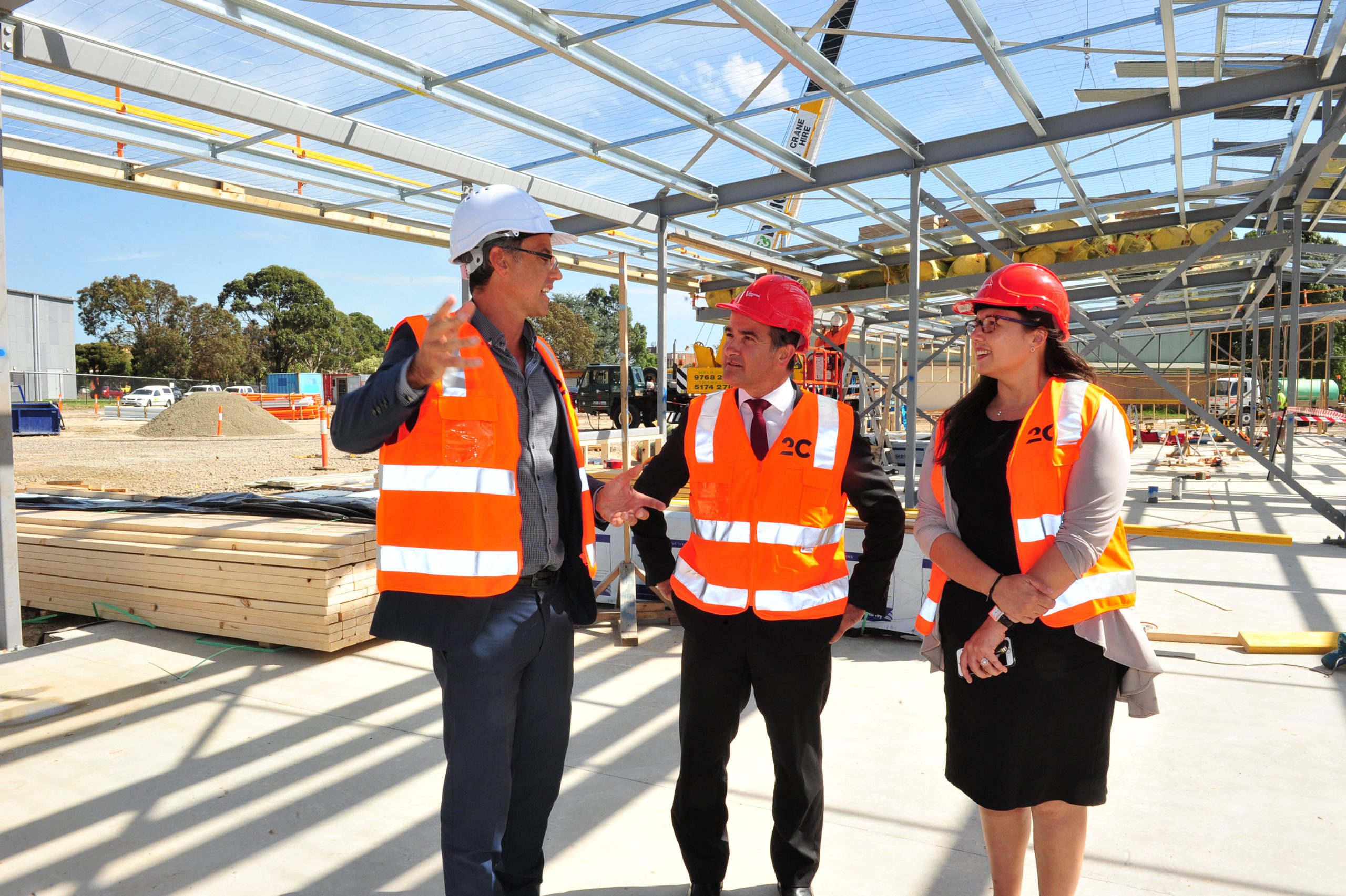 State Education Minister James Merlino visited Morwell yesterday to inspect construction of the long-awaited Schools Regeneration Project.
Concrete has been laid and steel structures are in place at the McDonald Street site, which will house Commercial Road, Tobruk Street and Crinigan Road primary schools.
Mr Merlino said it was an exciting time in education for the Morwell community, with a number of developments in progress.
"We are investing a lot of money into the Morwell community in terms of education and it's for the kids," he said.
"It's to support the wonderful work the teachers and principals do at schools in Morwell."
Last year's state budget allocated $10.45 million towards stage one of the project and Mr Merlino said the government was committed to seeing the development through.
"I'll be looking at the site seeing where the progress is up to but we will deliver a new school as part of the region's project," he said.
Also making progress is the $7.8 million redevelopment of Kurnai College's Bridle Road campus.
Melbourne-based architect dwp|suitors was recently appointed to the project, with tenders to be awarded later in the year.
Construction is scheduled to begin in 2017.
"It's important that we deliver the best facilities to support the teaching and learning, such as the wonderful teaching and learning that happens here at Kurnai College and the other schools in Morwell," Mr Merlino said.
"I'm looking forward to speaking to other schools like Morwell Park Primary School about their needs."