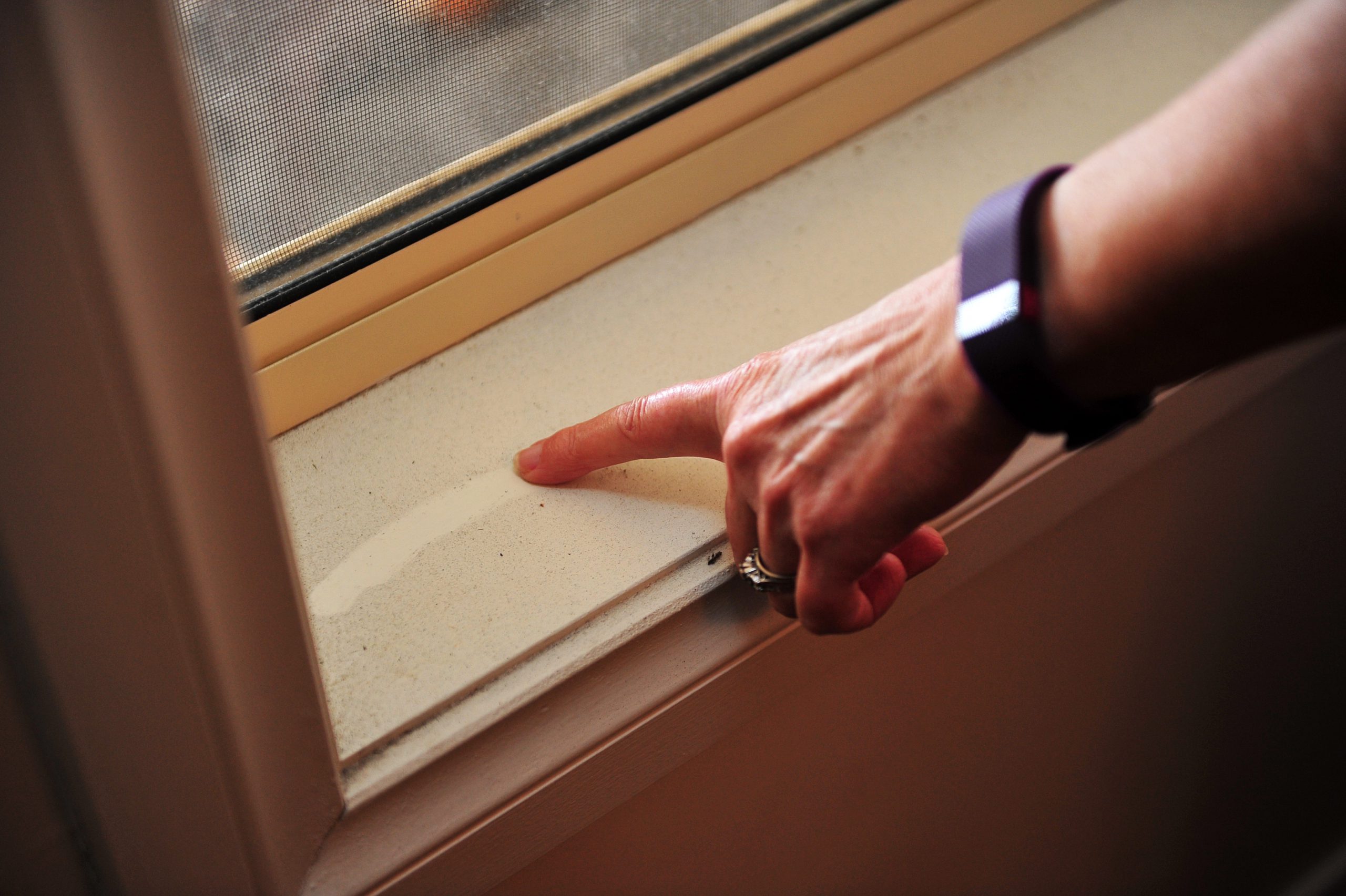 When growing up in Yallourn it was not uncommon to wipe coal dust off a clothesline to avoid black clothing stains.
But Kay Metcalf, who has lived in McLean Street, Morwell for the past eight years, said coal dust recently collecting on her window sills and staining her front driveway had surprised her.
The resident said she had noticed more coal dust in her home in recent months.
When raking her front driveway of wet oak leaves last week she noticed a collection of black marks.
Her window sills are also covered in the gritty, black particles – different in appearance to normal household dust.
"I know you get normal dust, everyone copes with that, but this seems to be excessive," Ms Metcalf said.
Admitting to "having enough", she wrote a letter to The Express about her concerns and has since had conversations with neighbours and friends about the issue.
"I have a friend who just refuses to open any windows," she said.
She said coal dust in Yallourn was a "part of life" prior to the town's demolition to make way for further mining, but hoped modern infrastructure and environmental regulation would stop it from occurring today.
Morwell Neighbourhood House coordinator and former independent candidate Tracie Lund advocated for Morwell homes to be assessed for coal dust following the Hazelwood mine fire in 2014.
She said the conversation was then dismissed, but many residents who attended the Morwell community centre had talked to her about the issue recently.
"The issue is complex because it's considered part of living in the Valley and it's difficult for the community to talk about it," Ms Lund said.
"People know they live in the Valley, but how much (coal dust) is accepted and how much do we put up with?"
The Environment Protection Authority has five air monitoring stations across the Valley in Traralgon, Morwell's south and east, Moe and Churchill that measure different kinds of particulate matter.
These include PM2.5, PM10 and visibility reduction.
EPA knowledge, standards and assessment executive director Cathy Wilkinson said the EPA was committed to its role of monitoring and reporting air quality data to the Latrobe Valley community.
"EPA urges members of the public to continue reporting suspected pollution to the EPA on 1300 372 842 or at www.epa.vic.gov.au," she said.
Department of Health and Human Services spokesman Bram Alexander said it was important all homeowners – no matter which community they lived in – were aware of potential hazards when working inside ceiling spaces or disturbing ceiling dust.