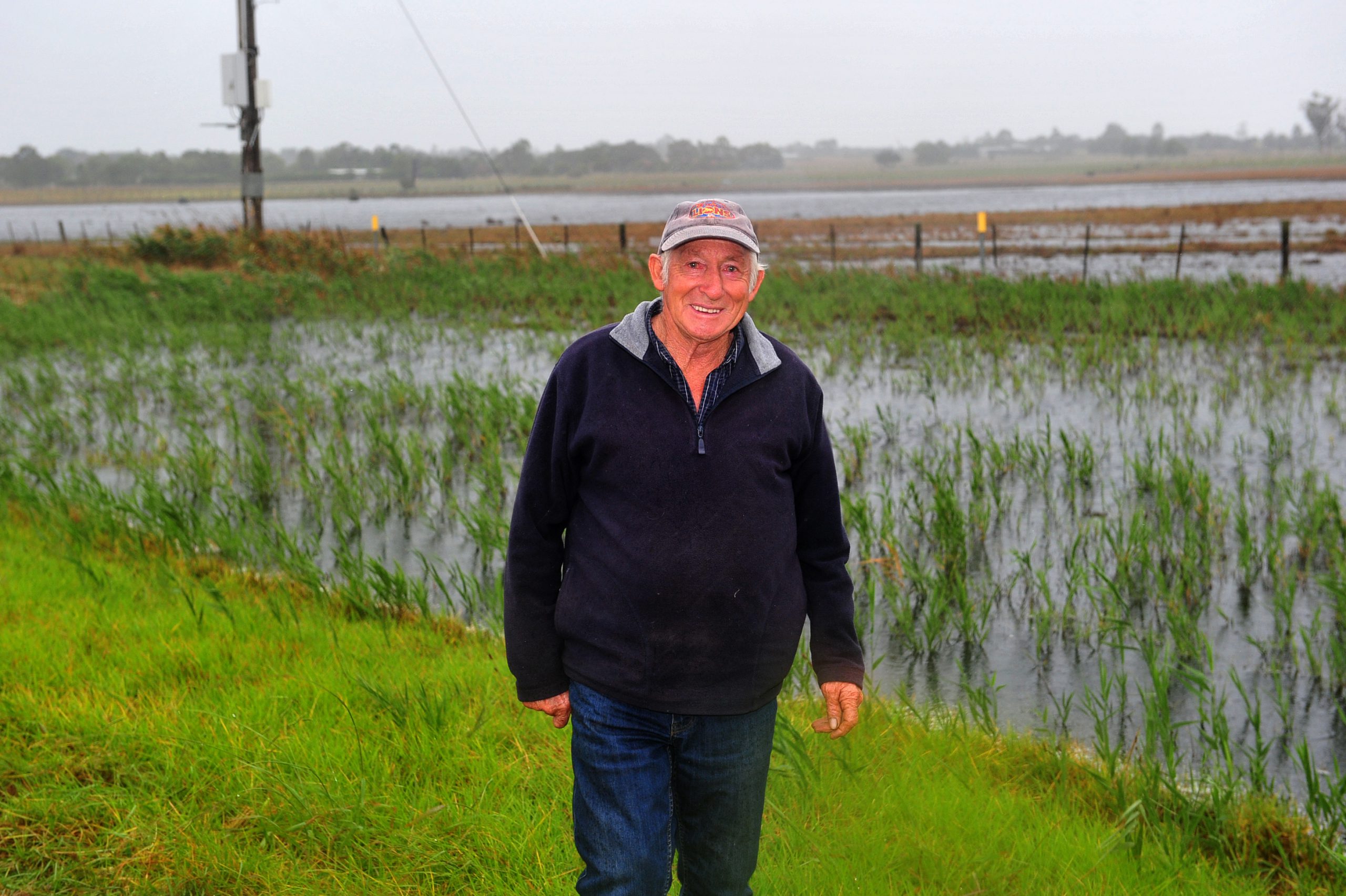 A Rosedale farmer whose property was flooded by treated wastewater is hoping the spill has not adversely affected his cattle or land.

Sam Bye rents a farm on Willung Road, one of four farm dams where an estimated five to 10 megalitres of treated wastewater was spilled on 11 March after a break in Gippsland Water's Regional Outfall System pipeline.
While Gippsland Water isolated the pipeline last Friday, and worked to stop the spill and begin a clean-up, Mr Bye estimated about 10 acres of his land was impacted.
The Environment Protection Authority was promptly notified of the spill and its officers visited Mr Bye's farm to test the water.
He was concerned the water could have impacted the health of his 16 steer usually kept in the now flooded paddocks.
However, Gippsland Water general manager of operations Peter Skeels said the tests determined the water – spilt from a damaged Gippsland Water Factory pipeline – was not harmful to land or cattle.
"Tests of the water show it to be of higher quality than water in the impacted dams and preliminary advice from the district veterinary officer is that he did not believe there was an adverse risk to livestock," Mr Skeels said.
"We have been working with Victorian Government livestock staff to ensure all protocols are met."
He said while the treated wastewater would initially change the look of the land due to the inundation, the water authority did not expect any long-term damage.
"Gippsland Water will be sending an agronomist to the area (this) week to assess the land affected," Mr Skeels said.
Trucks were onsite at Mr Bye's property from late last week pumping water from the paddocks, with Gippsland Water footing the bill.
"There are six trucks pumping the water up but I think the water will evaporate away first," Mr Bye said.
"It would be very expensive, but Gippsland Water is paying."
Mr Skeels said the company had been in contact with those affected, working with residents to remediate the affected areas.
"In addition, when overnight works are and have been required, Gippsland Water has offered alternative accommodation to all impacted residents should they wish to move away while works are being carried out. No residents have taken up the offer," Mr Skeels said.
He said Gippsland Water would assist landholders until the matter was resolved.