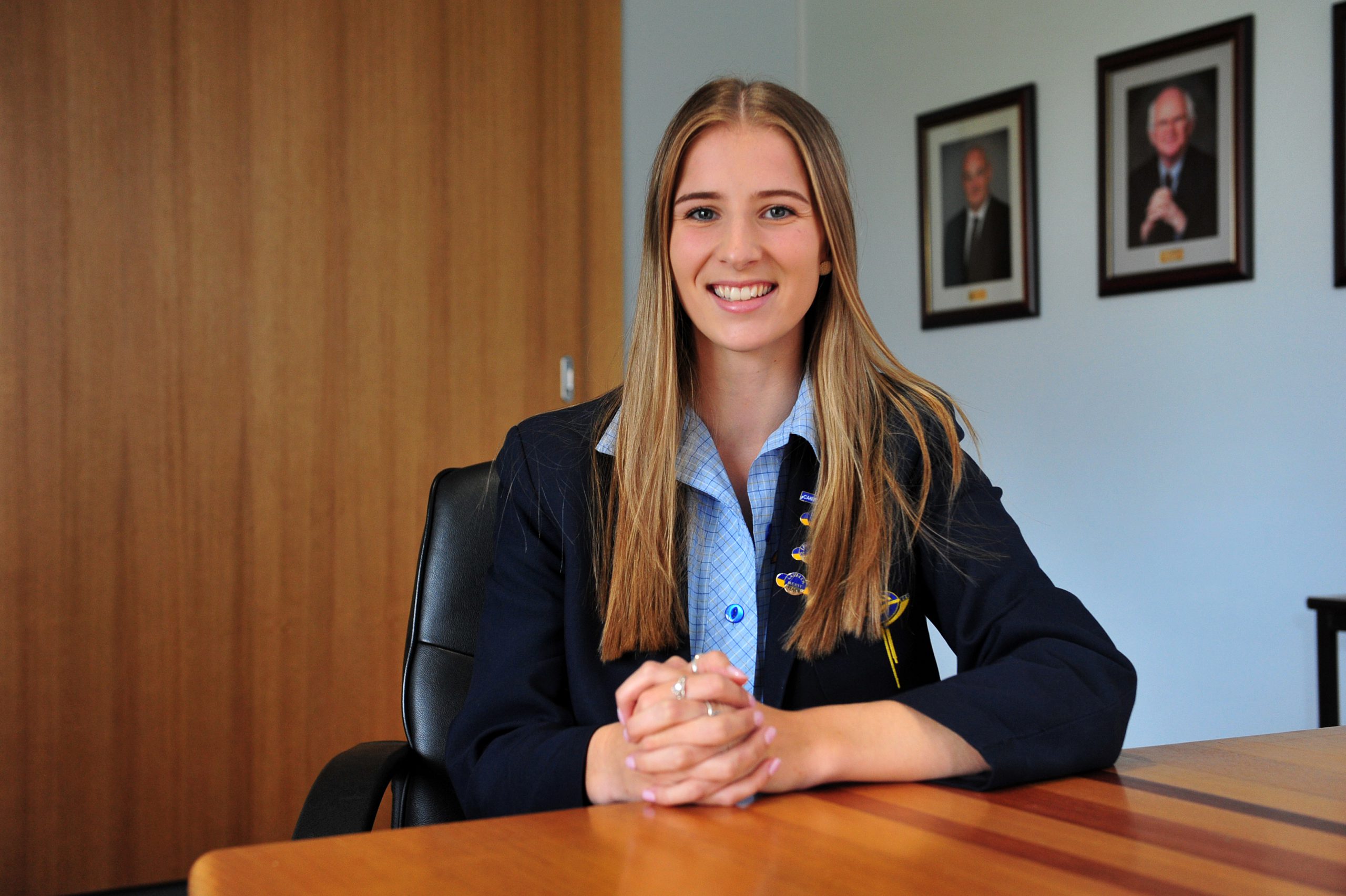 Lavalla Catholic College student Lexi Savige has stepped into Federal Parliament to debate the country's education system.

As part of the 2016 National Schools Constitutional Convention, Lexi and fellow student Brodie Logue visited Canberra earlier this month.
The pair were two of 120 students from across the country who participated in the annual parliamentary student debate.
Debating whether education should be a federal or state issue, the duo took part in a referendum from which the outcomes and decisions will be printed in Hansard – a record of parliamentary debates.
Aspiring lawyer Lexi said it was an honour to represent the region and the state in a parliamentary setting.
"It was very inspiring. It has developed my interest in politics and altered the career path I want to take, which was originally with the Federal Police," Lexi said.
"Now I want to do a law degree."
The first time students from Lavalla have made the national rounds, it wasn't all heated arguments between the students.
"We went to a formal dinner which was an absolute honour and Parliament question time and the High Court. That was so surreal," Lexi said.
A panel of four speakers from Britain, the United States, Canada and New Zealand also discussed their national education systems with the participants.
"It was a real eye-opener hearing how other countries work. America's education system is very different to ours, they have a totally different curriculum and subjects," Lexi said.
Joining the students on their trip was their legal studies teacher Pierina Fenech.
As one of three Victorian teachers chosen to chaperone the event, Miss Fenech said the program provided students with a voice.
"Kids today really want to be heard," she said.
"They really care and are really interested in what's happening in their country and they want to do something.
"The students did an amazing job."
Lavalla Catholic College deputy principal Doug Doherty couldn't be more proud.
"It was a really big thing and definitely gave Lexi a major boost of excitement to get her through the final year of her schooling," he said. The National Schools Constitutional Convention seeks to promote understanding and informed discussion among young Australians about the Australian Constitution and system of government.
About 120 students from government, independent and Catholic schools from across Australia, covering metropolitan and country areas attend the convention every year.