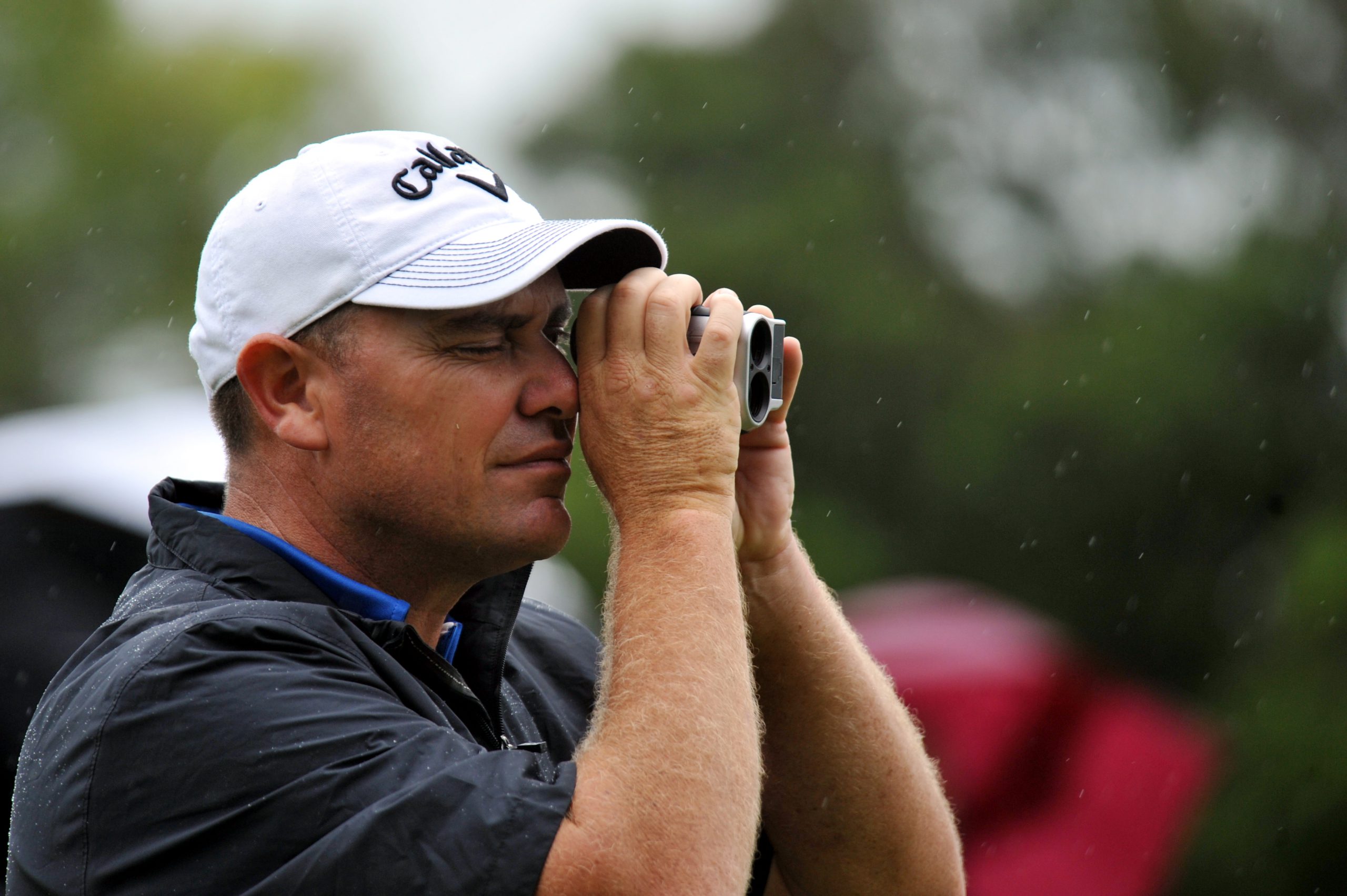 IF there's one place Scott Laycock can turn to for a change in fortune it's Traralgon.

After a string of lean results on the Australian and New Zealand PGA tour circuits, peaking with a tied 18th finish at the Victorian PGA Championship, Laycock is out to turn his luck around at a favourite venue today and tomorrow.
The three-time Traralgon Pro-Am champion will chase a fourth country crown on a course cut out for low scoring.
"I've been playing nicely without much reward so hopefully coming home, so to speak, to turn that around," Laycock said.
"A lot of the players, myself included, enjoy playing there because of the opportunity to shoot low scores because you've got a lot of shorter par fours where you're hitting wedge shots in.
"The course does suit my game, I hit it fairly straight, not super long compared to some of these young punks but my wedge game is normally fairly good and I've always been a good putter so that's a combination that seems to meld all together there."
With about 15 appearances at the pro-am in a professional career spanning two decades, Laycock has developed a fondness for the Traralgon course.
Moreover he has become part of the furniture at the venue as a perennially popular figure among the patrons.
"(At) a lot of the country pro-ams the volunteers and the staff at the club treat you really well, you certainly feel like part of the family when you come back," he said.
"I've got to know quite a few of the members and volunteers over the years as well, it's just a good fun place to come."
Laycock reckons a score between 13 and 16 under par will be a winning number over four rounds, but will face stiff competition from a strong field of 67.
Among their number will be 2015 order of merit winner Rory Bourke, who had strong finishes in New Zealand recently, 2015 NZ Open runner-up David Bransdon and top 10 shoo-in Kris Mueck.
Last year's joint winners, Damien Jordan and Ben Wharton, are in the field, along with threats from close to home including Nyora's Peter Wilson, who was joint leader with Adam Scott in round three of the 2015 Australian Masters, Yallourn's Anthony Brown and south Gippslander Geoff Drakeford.
Laycock said the Traralgon Pro-Am was only a handful of top players short of a field worthy of a high-ranking tour event.
"What a lot of people fail to realise is even in our smaller events… and sometimes the pro-ams, you're only a dozen people away from a major tour event (field) in Australia," he said.
"This two-day pro-am generally attracts a quality field because of that reason, a lot of higher ranked players tend to dominate on two-day events.
"When it goes to two, three, four round tournaments the cream rises to the top."
The Traralgon Pro-Am will be staged today and tomorrow at Traralgon Golf Club.