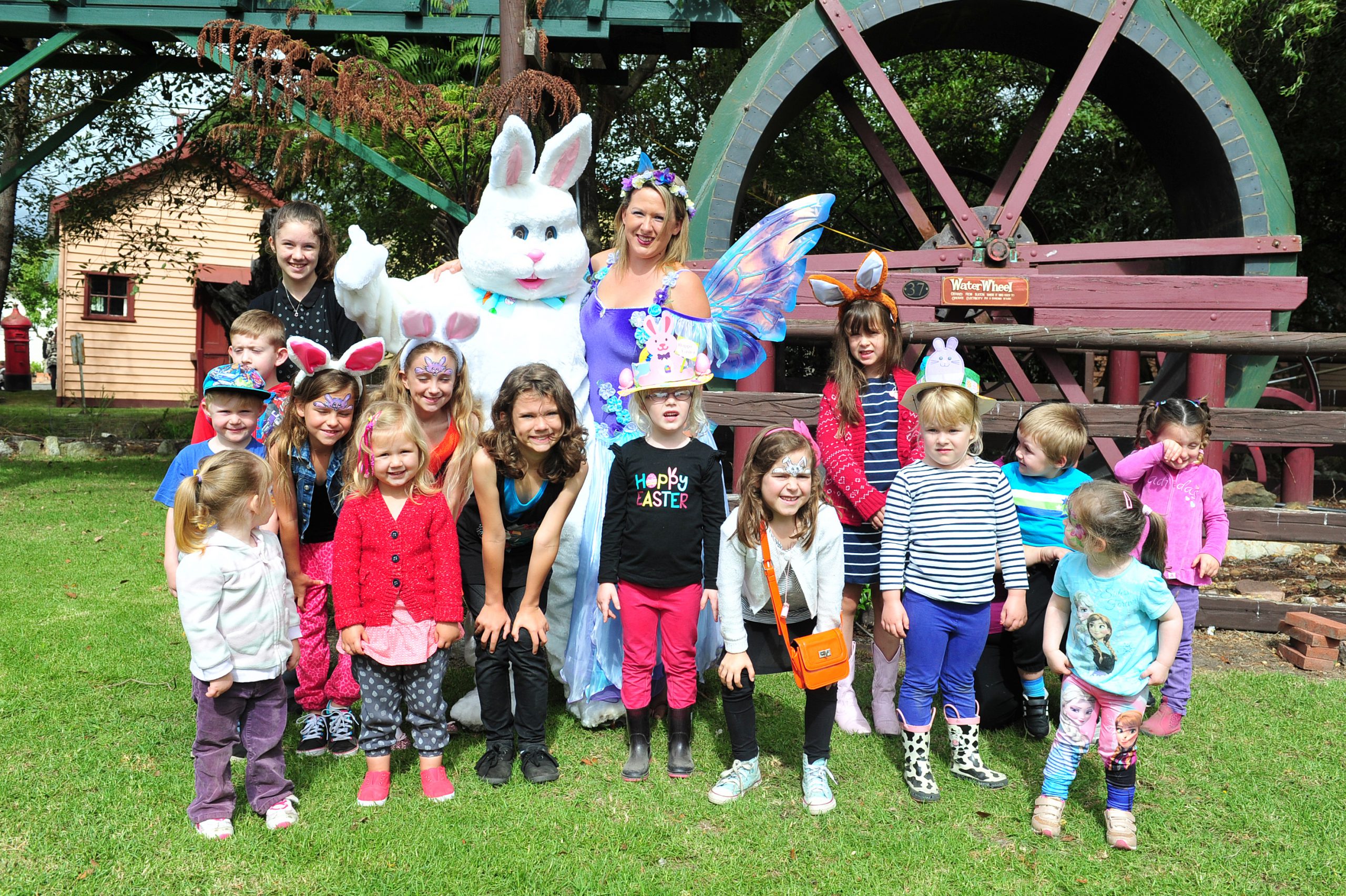 The Latrobe Valley community has generously opened up its hearts and wallets this Easter, collectively donating more than $121,000 towards the Royal Children's Hospital Good Friday Appeal.
Traralgon's Royal Exchange Hotel Cork Club raised more than $62,000 for the 85th annual appeal, through efforts including tin rattles and Friday's community fun day, which drew about 2000 people to the hotel's car park for a day of local entertainment.
A tin rattle on the Princes Highway and Breed Street intersection boosted the club's fundraising efforts with $21,500 – up about $500 on last year's total.
Club president Roy Arnold said Good Friday was a productive day of fundraising, with the Traralgon community reaching the sixth highest tally across the state.
"The day itself was very successful with about $6000 raised from the community fun day," Mr Arnold said.
"Our traffic light collection organiser Kathleen Horton was very excited with the response from people coming to help."
Fundraising all year round helped the Moe community donate a total of $42,000.
Organiser Sue Bechaz said it was another fantastic effort by Moe and Newborough residents.
"We made it into the country top 10 leaderboard once again," Ms Bechaz said.
"A huge thanks to all who helped and supported this year's cause."
Relatively new to the fundraising appeal, the Churchill community didn't disappoint.
The town's second annual family fun day drew a crowd of about 2000 in what organiser Stacey Martin described as an "upbeat atmosphere" that brought the community together.
Contributing more than $12,000, Ms Martin was overwhelmed by the support.
"We simply couldn't begin to thank each and every person involved in making it a success," Ms Martin said.
Success was the flavour of the day at The Morwell Club, with a seafood feast seeing the town hit its target of $5000.
Raffles and a spinning wheel also contributed to the funds during an afternoon of relaxed entertainment and dining.
Meanwhile, a dedication to hot cross buns in an assortment of delectable flavours helped Glengarry's Bushies Bakery donate $30,000 to the hospital appeal.
Donating $1 per pack of buns sold, the couple has worked tirelessly since 27 January as eager customers lined up during the early hours of the mornings for a taste of the unique treats.
In a post to Facebook, owners Trevor and Jenah Ewert thanked the community for their support, patience and "positive vibes" during the hectic final weeks.
The Latrobe Valley's combined donation assisted the appeal in raising a statewide total of $17,445,624.38.
To find out more, visit the Good Friday Appeal website www.goodfridayappeal.com.au or to join in your town's fundraising events during the year, visit the relevant group's Facebook page.