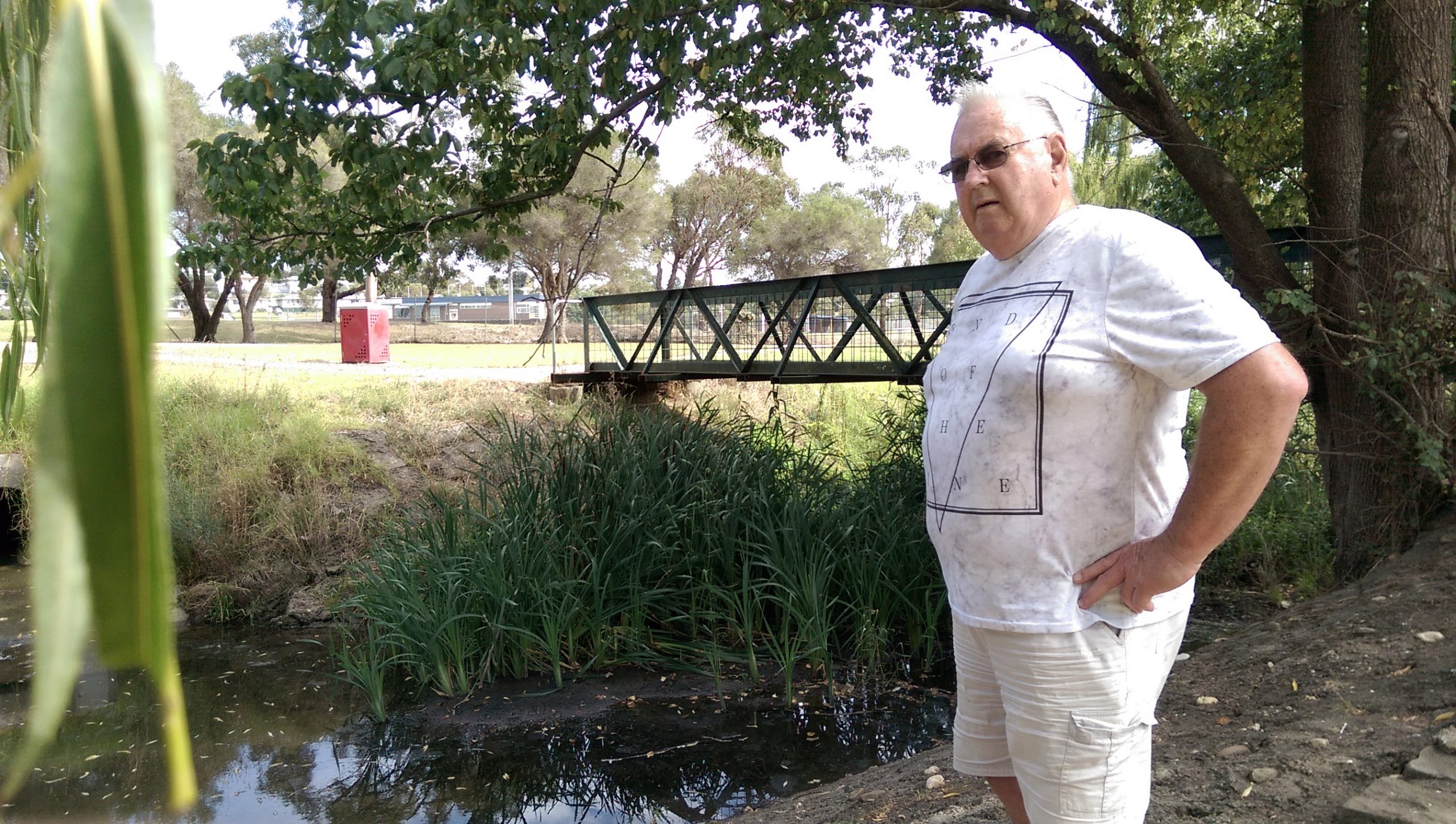 A Morwell man wants the town's Waterhole Creek to become an asset residents and tourists can be proud of.
But he says this cannot be achieved at the creek's current state, with overgrown reeds, stagnant water and rubbish strewn throughout the waterway.
Ron Stembridge, who has lived in the area for 15 years, remembers days of picnics by the creek when parents and children would often fish.
"But you can't do it now, because it's just all rubbish," Mr Stembridge said.
The issue of rubbish is one that Latrobe City Council general manager of community infrastructure and recreation Steve Piasente is well aware of.
"We regularly pull shopping trolleys out, as an example," he said.
"My view is we are just dealing with the symptom, not the cause, so you're better off to deal with it proactively."
Mr Piasente is working with his team to eliminate the problem, which he said came down to educating people to change entrenched behaviour.
Potential solutions involve introducing coin-operated trolleys at nearby supermarkets or installing rubbish traps as a last resort.
But Mr Piasente is keen to get the message out to the general public that dumping rubbish or trolleys is never okay.
"People are just disposing litter inappropriately and it ends up in waterways, which is a behavioural issue," he said.
"It's costly to the ratepayers…we don't want to be using our resources to do that (remove rubbish and trolleys) when we could be doing far more important tasks."
In late 2013, Latrobe City and West Gippsland Catchment Management Authority published a waterway management plan for the whole of Waterhole Creek.
It details a long-term strategy that recommends certain steps be taken to improve and protect the creek's future.
Among those are flood mitigation works; revegetation along the waterway's banks and construction of a nearby wetlands precinct.
Other goals include installing interpretative signage along the creek, replacing and raising a pedestrian bridge and further revegetation, subject to funding.
Mr Stembridge would prefer council cut down the reeds within the creek, so "they will grow again and serve the purpose of actually filtering the water".
But Mr Piasente said those reeds were serving their full purpose, as indicated in the management plan.
He said council valued the creek just as the community did and would use the strategy to appropriately allocate funding and resources for the creek's continued improvement.
"You can see the creek has obviously been degraded over its life, so having an appropriate management plan that allows us to allocate sufficient resources to improving it over time probably shows the value council puts on it," Mr Piasente said.