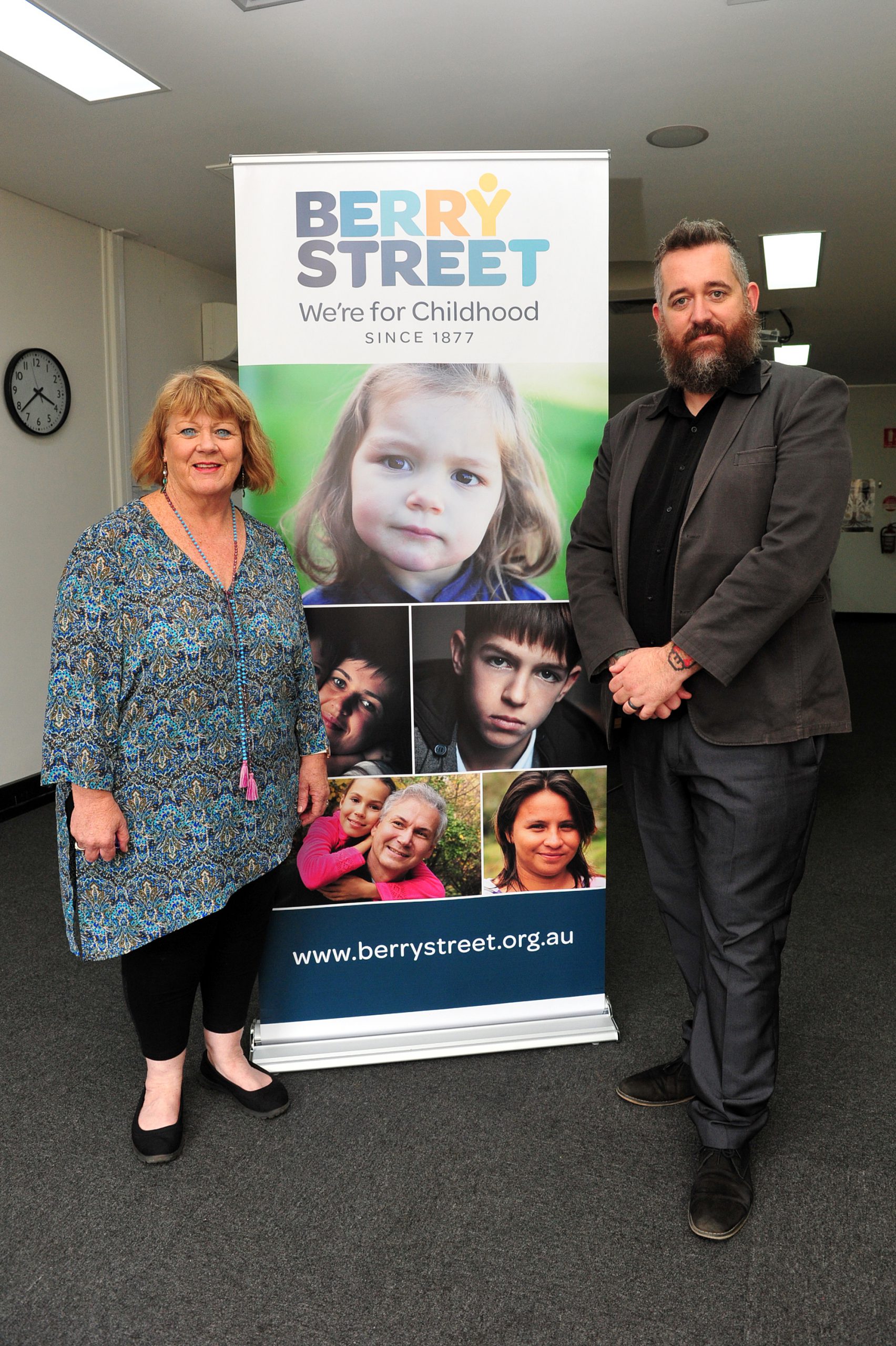 People from across Morwell are being asked what childhood means to them in an effort to make the town more inclusive of young people.
Berry Street Gippsland is six months into an initiative that plans to establish a targeted, grassroots approach to support children from infancy to adulthood.
It wants to gain the support of sports clubs, schools, businesses and community groups, as well as facilitate more than 1000 conversations about what a good childhood looks like.
"Children and young people of Morwell are connected to some of the most disadvantaged families," Berry Street Gippsland deputy director Jane Barr said.
"They don't necessarily achieve the same opportunities as other families do.
"We believe that all children should have a good childhood, we think that if the resources that are available in Morwell are fairly distributed and shared, it creates a pathway for children to have that opportunity."
Aptly named Morwell 4 Kids, the initiative will involve a network of people who have a shared interest in enhancing opportunities for children.
It will also involve a community partnership that directs the initiative to achieve common goals.
The idea is to identify the strengths of the community, from sports clubs hosting clinics for young ones, to the local gallery holding children's art workshops.
The partnership will work to promote these activities in a coordinated way, but it will also determine what is still needed and seek groups who can support that.
"We often hear Morwell is a place of challenge to people, whereas it's such a rich asset in terms of its resources," Ms Barr said.
"So, what we want to achieve is a commitment (where the) whole community is committed to achieving the best outcome and creating the best opportunity for children.
"And the way they can do that is to participate in our community partnership and also through our network."
Morwell 4 Kids coordinator Sean McLoughlin is seeking input from people all across Morwell about ways to make the town conducive to a healthy childhood.
He said it was all about ensuring that a child's journey, from birth through to education, employment and family life, was one that was supported.
"It's not necessarily a straight pathway, there's lots of experiences along that way," Mr McLoughlin said.
"But it's definitely something that we want to promote in our community."
The initiative is funded for two years through the John Brunner Foundation, and has the support of the RE Ross Trust to enhance community consultation and engagement.
"My personal dream is that it (Morwell 4 Kids) is its own entity that goes on and keeps on advocating for childhood and that pathway in our community," Mr McLoughlin said.
The first meeting of the partnership will take place on 14 April, after which a dinner to launch the initiative through business will be held on 26 April.
Intensive consultation will take place from May through to October, informing the need of what's expected in the community to have a good childhood in Morwell.
For more information or how to get involved, contact Sean McLoughlin on 5134 5971; 0429 951 476 or Morwell4Kids@berrystreet.org.au

14 April: First meeting between community partners
26 April: Morwell 4 Kids business dinner launch
May – October: Intensive consultation