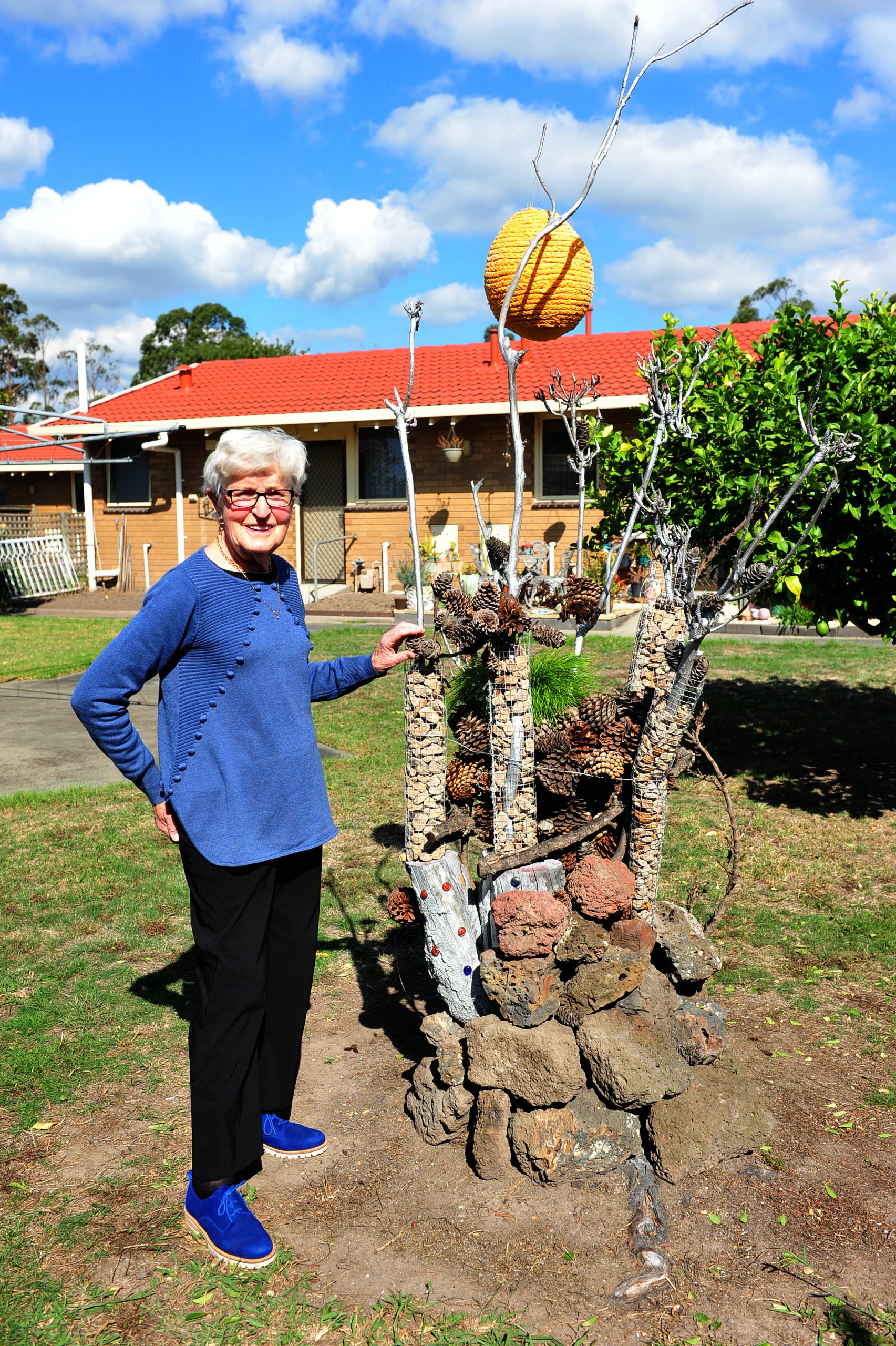 Doreen King simply wants to bring joy to all those who cross her path and she's using art to do it.
Neighbours say the 85 year-old Yallambee Retirement Village resident is always "creating something unique" to liven up the communal backyard.
Her latest project is no exception.
Standing tall beside her first project, 'Tree Cosy' – a yarn-bombed tree – is 'Honeymoon', a sculptured tree complete with river pebbles and a striking moon.
Pinecones, spray-painted sticks and a paper mache moon make up the creation, which took months of work and consultation with local artists to create.
While she described the project as "just a bit of fun", her dedication to achieving perfection is clear.
"The limelight plant adds a bit of softness to it which was really important," Doreen said.
"The sculpture is like something has come out from under the ground.
"It is moonlight and limelight- I just love it."
Hoping to bring a smile to her neighbours and nearby Margery Cole residents, Doreen would like to see more people get creative for the community.
"Everyone should do something to make Australia beautiful," she said.
"We all need something nice to look at."