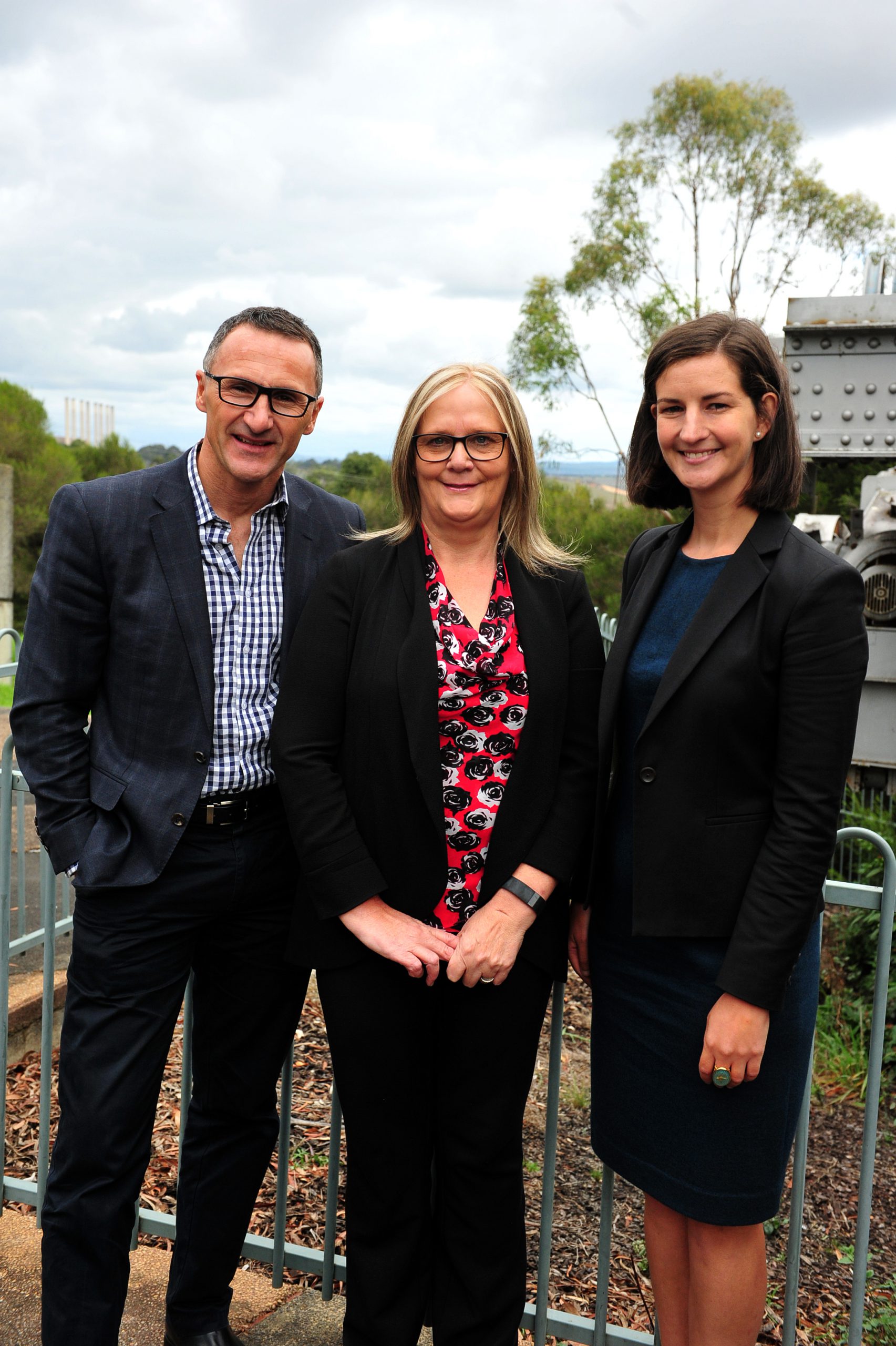 A Latrobe Valley union leader has labelled talk of increased renewable energy targets as an economic catastrophe for the region.

Last week Greens' leader Richard Di Natale and State Member for Melbourne Ellen Sandell hosted a community forum in Morwell, discussing the party's plan for a clean energy future.
They described a proposed $500 million central authority and a $250 million clean energy transition fund as a blueprint to achieving the party's 90 per cent renewables target and closure of the Valley's coal-fired power stations by 2030.
But Graeme Middlemiss – the state's mining and energy vice president of the Construction, Forestry, Mining and Energy Union – has rejected these proposals.
"All this talk of renewable energy does not give any detail of how it would help the Valley's economy," Mr Middlemiss said.
"I go to many meetings where people keep talking about a renewable energy future, but they seem unable to address the fact that the recent free trade agreements Australia has signed mean that any renewable energy facility will be built overseas.
"We have descended to sloganeering rather than facts. All of these proposals are really bad for the Latrobe Valley."
The environmental party's blueprint outlines plans to fund community-driven projects, double the nation's energy efficiency and establish a clean energy power supply.
It promises to create thousands of jobs in lieu of a coal-fired power station workforce by directly investing in impacted communities to drive their own alternative energy projects.
"We're not going to come in here and say, 'well this is exactly what should be built in the Latrobe Valley'," Senator Di Natale told The Express.
"(We will) engage in that detailed consultation with those communities, understand what capacity's here and then we start to map exactly what capacity looks like.
"In Victoria, it's pretty obvious that what you're talking about is much more wind, some solar thermal, photovoltaic, some solar farms and a little bit of hydro and biomass."
Although Mr Middlemiss acknowledged the decline of coal was coming, he said researching alternative uses for coal should be the focus for the Valley.
He said the Greens' 90 per cent renewables target by 2030 was unrealistic, due to the fact the Valley remained "the only source of baseload power in Victoria".
"There is yet to be a renewable energy model built that can operate without a baseload component," he said.
"We still haven't solved the problem with renewable energy of when the sun doesn't shine and the wind doesn't blow."
Senator Di Natale said baseload power storage could be distributed largely through battery technologies taken up in households and small-scale businesses.
He said the party's proposed direct investment into affected regions such as the Valley would prevent industry from moving offshore.
Following the Greens' forum, Voices of the Valley president Wendy Farmer said it was encouraging a political party was keen to hear "what the community wants".
"We know in time coal won't be our living (resource), but what are we going to do about it before it's too late?" she said.
"That discussion is really powerful, but it needs to be driven by the community as well."