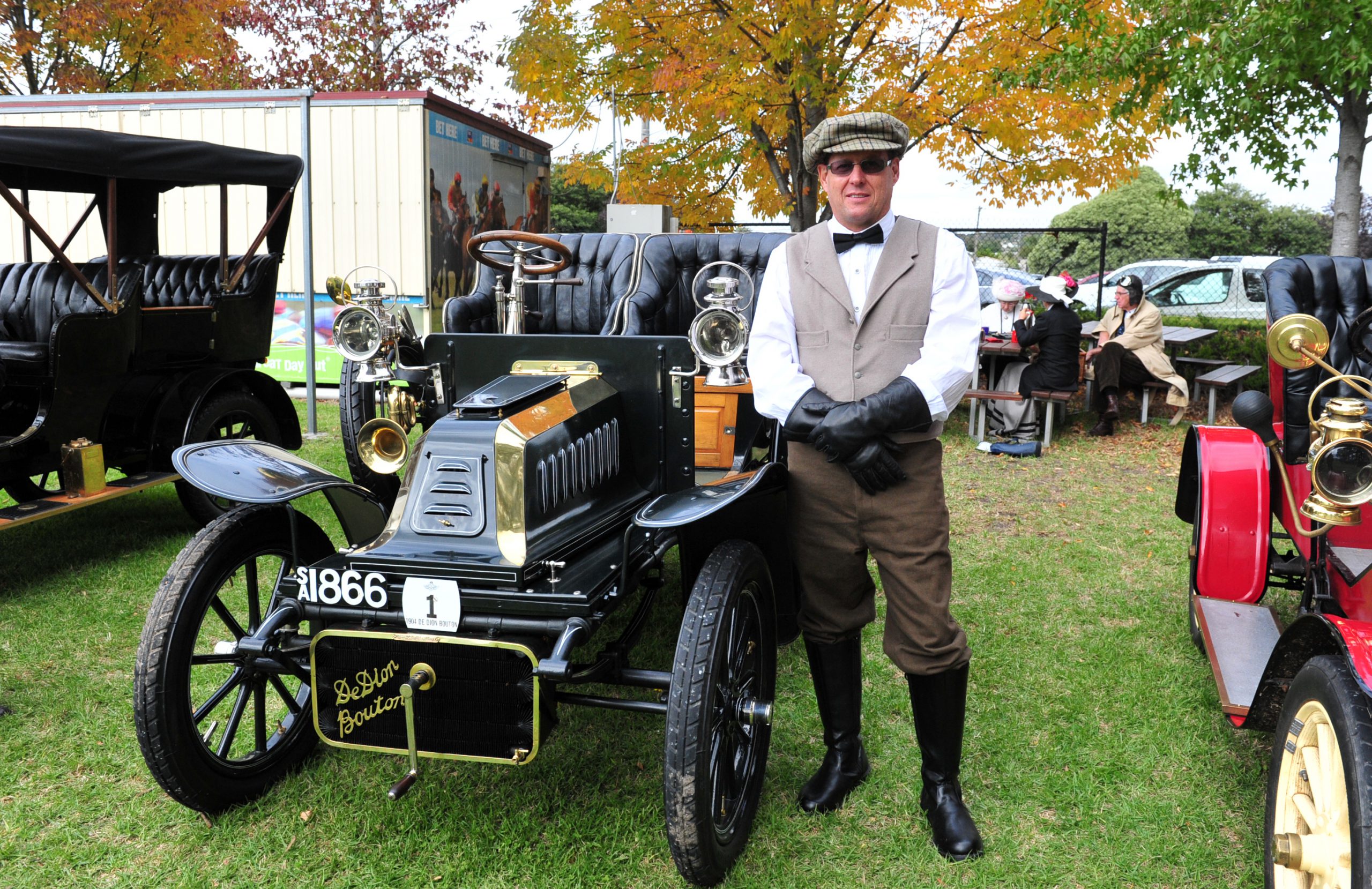 From the hills of Yallourn to the winding roads of Mirboo North, veteran car enthusiasts have praised Latrobe Valley for its vast driving conditions during a national tour.
Last week 156 cars of various makes and models from across the country participated in the Veteran Car Club of Australia's National Tour, this year focusing on central Gippsland.
Speaking to The Express at Moe Racecourse, participants had nothing but praise for the district.
Graeme Splatt from Colac participated in this year's event in his 1913 Humberette.
With a lifelong interest in old cars and motorbikes, Graeme said this year's course proved challenging with the "big hills".
"But it was very good and a lot of fun," he said.
St Arnaud's Alan Esmore commented on the Valley's picturesque views.
"It's very interesting country down here. Every rise, every hill gives you another view," he said.
Trevor and Janette Farnell travelled from Logan City, Queensland for the tour.
Getting into the full spirit of the tour, the pair donned traditional attire to match their 1910 Buick.
"We just love it in Victoria, it's just beautiful. The tour is a lot of fun," Ms Farnell said.
Held in Victoria every two years, the tour last hit Gippsland in 2000 when it descended upon Sale.
Tour director Kevin Quigley said last week had gone "extremely well", despite Wednesday being rained out.
"Everyone has had a wonderful time and we went to all sorts of places and had some beautiful rides," Mr Quigley said.
He said the centralised location and the region's vast facilities contributed to the event's success.
"If you go just off the central highway there are a lot of interesting places and a lot of nice towns to visit," Mr Quigley said.
The local community showed their support for the tour, with keen spectators taking advantage of the car displays.
"People were very interested and couldn't believe how old the cars were and how different they all looked," he said.
"Modern cars all looks the same but old cars don't."