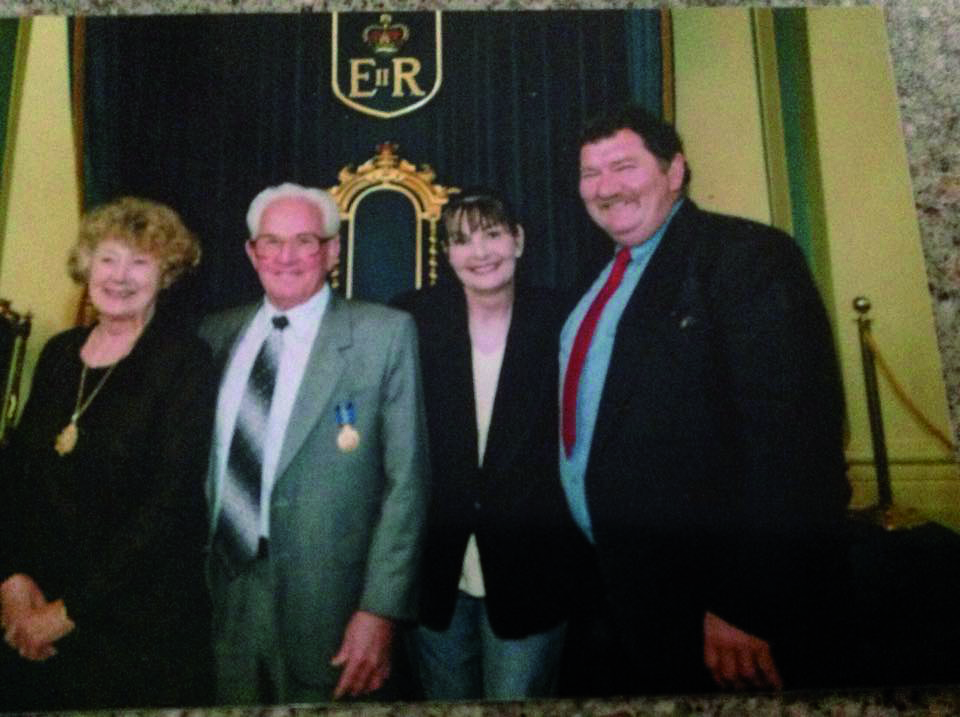 'I may come this way but once,

Therefore if there is any good that I can do,
Let me do it now, neither let me defer it nor neglect it,
For I shall not come this way again.'
That was the simple mantra that Alec McGregor OAM lived by in every sense of the word.
From his work as a mechanical apprentice in 1941 he left to join the army in early 1943 when he was 18 and after six months he transferred to the air force in August of that year.
He served overseas from October 1944 until his return from active service in March of 1946, receiving The Italy Star, The Germany Star, The Australian Service Medal and The Returned from Active Service Badge.
He returned home to the Brown Coal Mine, now Yallourn North, in 1948, returned to his apprenticeship and married the love of his life Pat on the first of May the same year. They were the perfect couple for almost 66 years.
Although they were unable to have children, they loved and shared much with all children.
Alec's community service began when he moved to Echuca to play football at the end of the 1950 local season, in which he played in the premiership team for Yallourn North.
He joined the Echuca Fire Brigade that year and served until 1954 when, due to the ill health if his mother-in-law, he and Pat returned to Yallourn North.
From 1956 until 1962 Alec served with the Yallourn North Fire Brigade in which he spent two different terms as secretary.
In 1960 Alec joined Legacy, and was the longest serving member for the Latrobe Valley Group and was until the end.
In his time he served two terms as secretary, two terms as president, one term as treasurer and three terms as sub group leader.
He spent 10 consecutive years as camp chief of the Melbourne Legacy Annual Christmas Camp at Portsea.
He never claimed any recompense for any expenses he may have had, preferring to use his own money as he did with his legatees.
Alec spent more than 40 years serving the Legacy widows and their children in his area.
He also helped in obtaining service pensions for several widows.
He was also the Badge Appeals Officer for the Latrobe Valley for 15 years.
From 1985, until Pat became ill with dementia in 2006, the two of them delivered Meals on Wheels in the Moe Area.
By the time they finished they were in their 80s.
Alec's proudest moment was when he received his Order of Australia Medal from the governor of the day, The Right Honourable John Landy in the Queen's Birthday Honours 2001.
In 2000 Alec carried the Olympic Torch through Yallourn North and at 75 ran all the way up the steepest hill in the town, even sprinting to the changeover point.