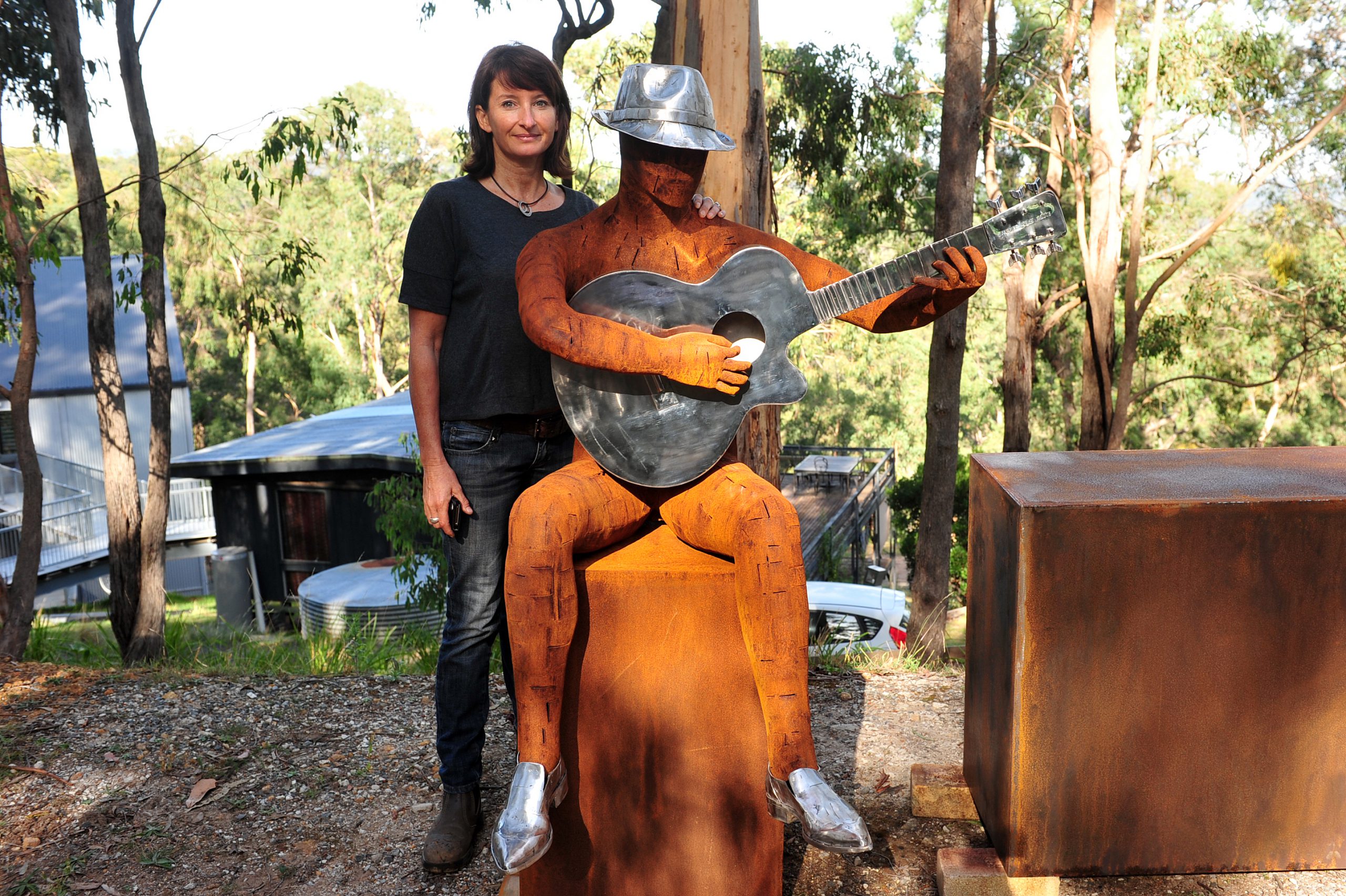 From the mining regions of Morwell and Newborough to the rolling hills of Boolarra, an art trail of studios and boutique galleries are awaiting personal discovery.

Latrobe Valley artists are opening the doors of their tucked away studios in an invitation to observe the creative process.
The Moartz event, Open Studios Latrobe on Saturday and Sunday will see locals take a country drive to wander through 18 Latrobe Valley artists' studios on a self-guided tour.
Organiser and participating artist Mandi Thorpe said the event would be bigger and better than the inaugural event last year, running over two days.
Ms Thorpe said the weekend-long event would allow for people to see artist demonstrations and for artists to share their art practice.
"A lot of like-minded people come out of the woodwork who do art themselves and want to talk about what they do as well," Ms Thorpe said.
"It's great for the community to share information and inspiration."
Sculptor Nicole Allen will show her figurative steel and stone creations at her 11-acre Yinnar South property.
The arcYinnar member, who creates abstract figurative work, recently created a mirror-finish 'walking woman' at the remodelled Eastland Shopping Centre in Ringwood and won the Toorak Sculpture Prize.
Ms Allen said she was excited to show people her studio and gardens overlooking the Strzelecki Ranges.
Tickets are $5 per person to enjoy 18 studios over the weekend.
Powerworks in Morwell will be the central information centre. For more information visit Open Studios Latrobe on Facebook.