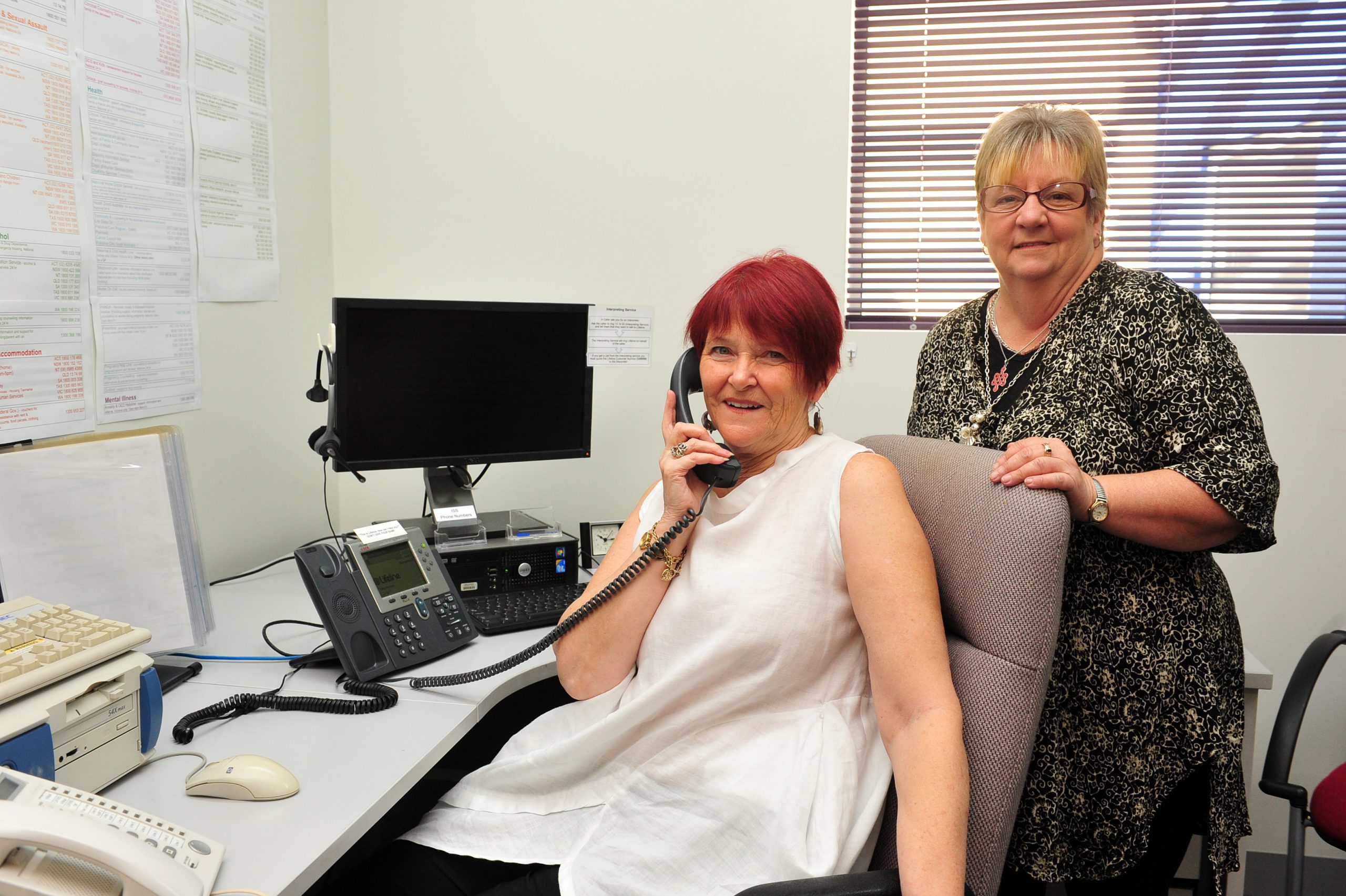 The call could come from anywhere in Australia.
Somebody is in crisis.
Reaching out to that person on the other end of the line, are tireless volunteers like Karan Salisbury.
"You get someone who can't talk to you because they're upset, they're crying and when you can finally get that fear and that anguish out of their voice… where they're finally getting to a space where they feel they can get through the day… the reward for me is hearing that change in a person's voice," Karan said.
Prior to becoming a Lifeline telephone crisis support worker eight years ago, Karan found she was somebody people could easily confide in.
"I could be somewhere, sitting by the water in Sydney and somebody would just come up and start talking to me," she said.
"(Volunteering with Lifeline) was something I always wanted to do.
"And when that person's on the other end of that phone and they say 'I feel so much better after talking to you', that's what you do it for."
Taking crisis calls comes with its challenges, but Karan said the organisation was supportive.
"Self care is very important and we're trained (in that)," she said.
"If you have a bad call, you can call your supervisor and tell them what's happened and they talk you through it.
"The support's always there for you."
Last year Lifeline Australia took more than one million calls and is expecting that number to increase this year.
It's seeking more volunteers like Karan to help keep up with demand.
Training involves 10 sessions over as many weeks, and volunteers don't need any prior qualifications.

For those who would like to support Lifeline there are other volunteering positions outside the call centre.
Critical to Lifeline Gippsland's survival are its seven opportunity shops and sorting warehouse, which coordinates the large influx of goods donated by the public through charity bins.
Only about 12 per cent of Lifeline Gippsland's funding comes from government.
Jenny Pocklington has been volunteering with Lifeline for seven years, first sorting clothes and now sorting bric-a-brac and coordinating the Traralgon opportunity shop.
"It's my contribution, I guess, to keeping that call centre going," Jenny said.
"Because without the warehouse and the distribution of goods coming into the warehouse, we wouldn't be able to have that essential service and to me it is an essential service."
Jenny said the biggest challenge of the job was the discovery of household rubbish or other inappropriate items from the donation bins, but there were also some treasures like brand new, clothing and collectibles.
"There's also an array of coloured wigs which I tend to put on at work sometimes just to put a smile on people's faces," Jenny said.
"It's a family down in that warehouse. We're all working together for a common cause."
Anybody interested in volunteering with Lifeline Gippsland can phone 5136 3500.
If you are affected by this story and want to seek assistance, phone Lifeline's 24-hour crisis line on 13 11 14.