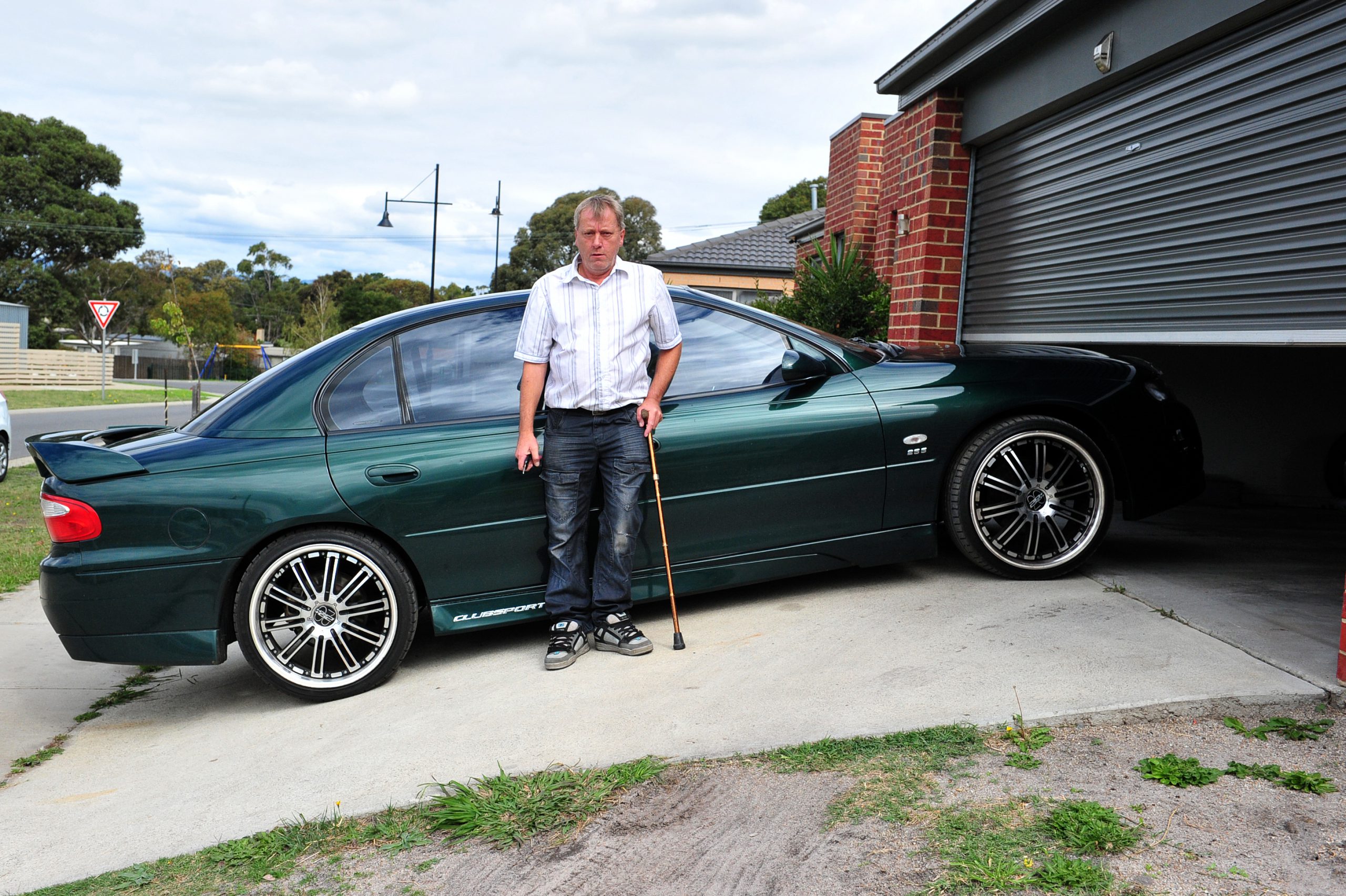 Adam Little cannot park a car in the driveway of his Morwell home without it partially protruding onto the abutting footpath.
He parks his two cars in his garage and warns visitors to avoid parking along the Mountain Grey Circuit road, which he says is too narrow even for two-way traffic.
Instead he tells them to park some distance away from his house or diagonally along his property's entrance.
"We are trying to juggle our cars around and people who are coming don't want to stop (near the house) because they're too scared of getting fined," he said.
Under the state's road rules, Victorians face on-the-spot fines if they park their car on footpaths, nature strips or along the road, leaving less than three metres clear for traffic.
Latrobe City Council is the region's regulating authority, where local laws officers are charged with responding to complaints about illegally parked vehicles.
"Council's local laws officers do not actively look for cars parked on nature strips outside of the property where the driver lives, in order to issue fines," council general manager of city development Phil Stone said.
"We do, however, respond to complaints about cars parked on nature strips outside another person's property, where there are safety concerns or where damage to infrastructure has occurred."
Mr Little said he had met with council to discuss alternative places for visitors or residents to park, offering to pay for his own space.
He said a few nearby driveways were too short for the average-sized car and most of his neighbours owned at least two vehicles.
Having lived in the small Morwell estate for about seven years, he says he is running out of options.
"There are quite a few neighbours around my house who are in the same boat," Mr Little said.
"They have two or three cars and there is just nowhere to put them."
Mr Little has resorted to using the corner of his block as a driveway, and believes it's high time council provided a solution, such as allocating a vacant lot for residential parking.
Council was unable to comment on individual areas within the Latrobe Valley.
Mr Stone said the rules were in place to ensure everyone's safety.
"We would strongly encourage residents to park legally on the road or off-street on their private property," he said.
-Double parked
-Within an intersection
-Across a lane or private driveway
-Where you would leave less than three metres of road clear for traffic
-On the wrong side of the road
-Adjacent to a yellow edge line
-Opposite continuous double white lines
For more information about the Victorian Road Rules, visit the VicRoads website: www.vicroads.vic.gov.au/safety-and-road-rules