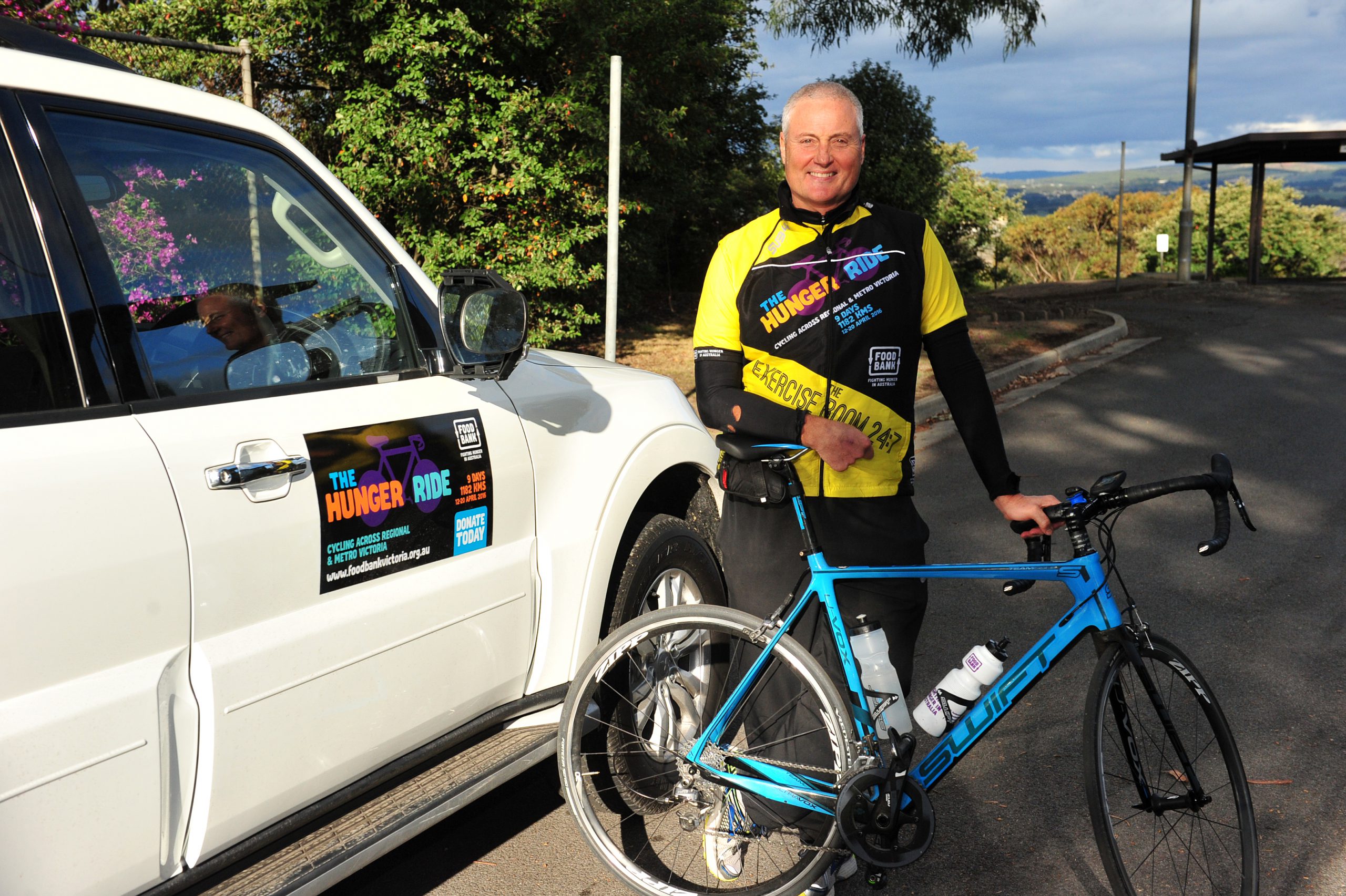 For more than 20 years, Theodora House has delivered food to Morwell residents in need.
However, the volunteer organisation is struggling to cope with demand in the wake of a state-wide shortage of donated food.
Foodbank coordinator Cheryl Clark said she was hoping to attract much-needed funds and volunteers.
"The demand has increased, a lot of people are coming up from the city because house prices are cheaper but there's no work," Ms Clark said.
Foodbank is the state's longest serving food relief organisation, supporting about 500 frontline welfare agencies, including Theodora House.
Foodbank chief executive David McNamara visited Theodora House on Tuesday as part of the Hunger Ride – a 1184-kilometre ride where riders witness firsthand the current crisis. Mr McNamara encouraged residents to get behind the local organisation.
"One in 10 Victorians experience a food shortage at some stage of their life and its volunteers, like Cheryl, who ensure these people are fed," he said.
Those able to assist in delivering meals to homes across the region can phone Theodora House on 0407 356 706.
Cash donations are also appreciated.
For more information on the Hunger Ride, visit www.foodbankvictoria.org.au/want-to-help/events/hunger-ride