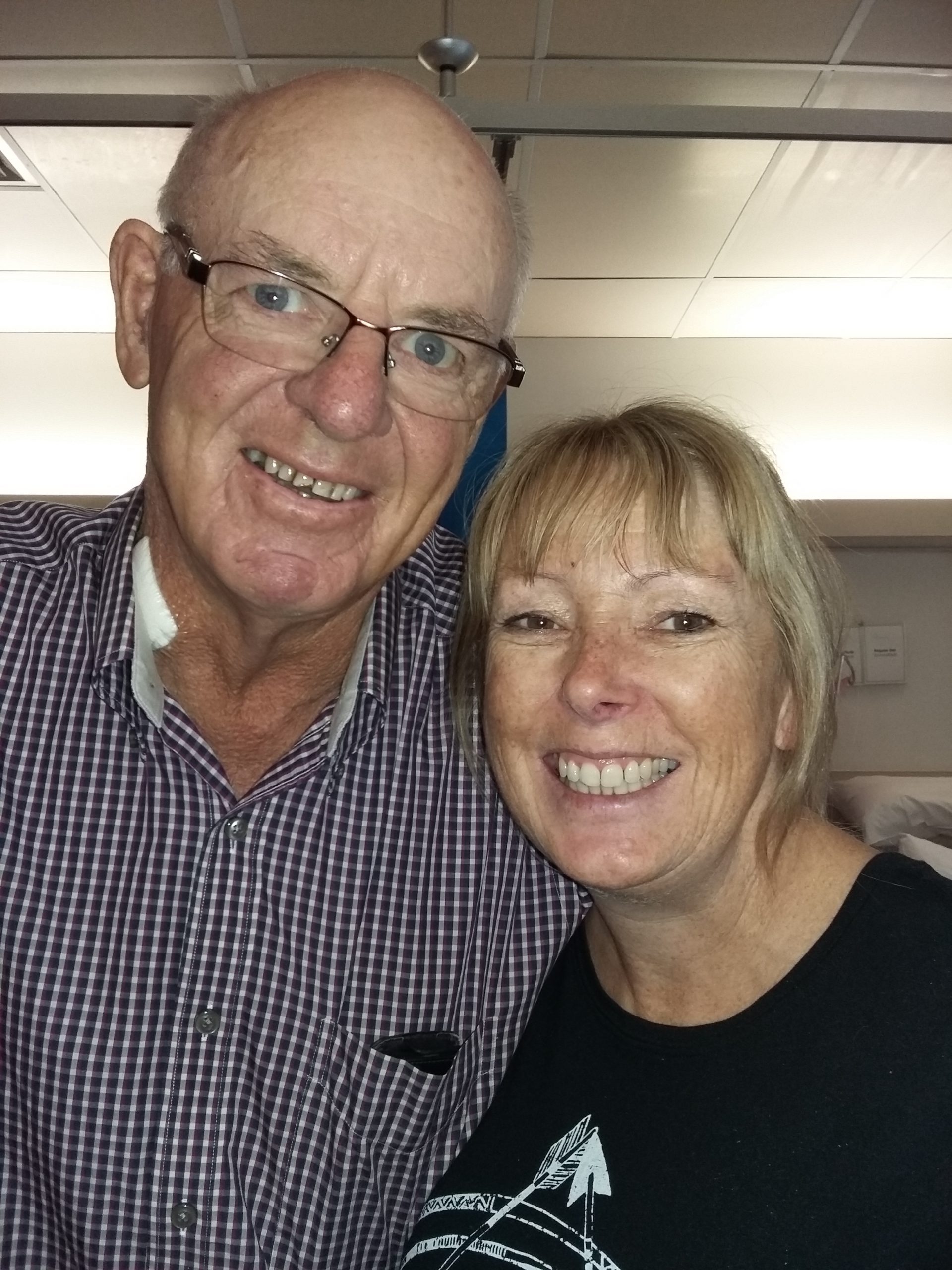 Friends Graeme Monds and Leonie Curley are connected in a way few people are.
The Morwell man and Traralgon woman each have one of Leonie's kidneys and matching scars to boot after she donated hers on 31 March.
It was the gift of a lifetime for Graeme, who has suffered kidney problems since the age of 16, which progressively worsened over time.
His right kidney became non-functional, so his left one "took over".
However, with the left one down to four per cent functionality, his specialist said it was time to take action.
Graeme said he was on dialysis for four months.
But his friends and family wanted a more permanent solution minus the hassle of constant doctors' appointments and offered up their kidneys for donation.
It wasn't until Leonie put up her hand that a match was found.
"I just had a feeling, I knew deep down I would be a match," Leonie said.
"My saying is I have a pair so I'm going to share."
It's a gesture Graeme said he was grateful for.
"It's just a massive call do give up your kidney for someone," he said.
"Leonie's been an absolute trooper."
After undergoing surgery at Monash Medical Centre Clayton together, Graeme was up and walking the next day.
Leonie, however, was in bed rest until returning home five days later.
"They say it's harder for the donor than the recipient. But it's all worth it – I saved a life," she said.
While Leonie is now home in Traralgon, Graeme remains in Melbourne for a further two months, awaiting tests and a final operation to remove two stents that connects the kidney to the bladder.
Still, Graeme is in good spirits, even nicknaming the new kidney "pocket rocket"- a term he affectionately calls Leonie.
"Dialysis was good but this (having a new kidney) is so much better," he said.
"I'm pretty lucky that a lot of people put their hand up to donate, normally you only get one go, one person.
"Leonie is one in a million, and I'm just so grateful."
Moving forward into the next chapter of his life, Graeme thanked those that had been with him along the way, in particular his wife, family and friends.
He also thanked his two Peritoneal Dialysis nurses from Latrobe Regional Hospital, Odele Clarke and Ciere Byers, for being "absolutely brilliant".
Leonie thanked her husband Geoff, mother-in-law and her children for their unconditional love and support during the journey.
To find out more about kidney donation, visit kidney.org.au/your-kidneys/support/organ-donation