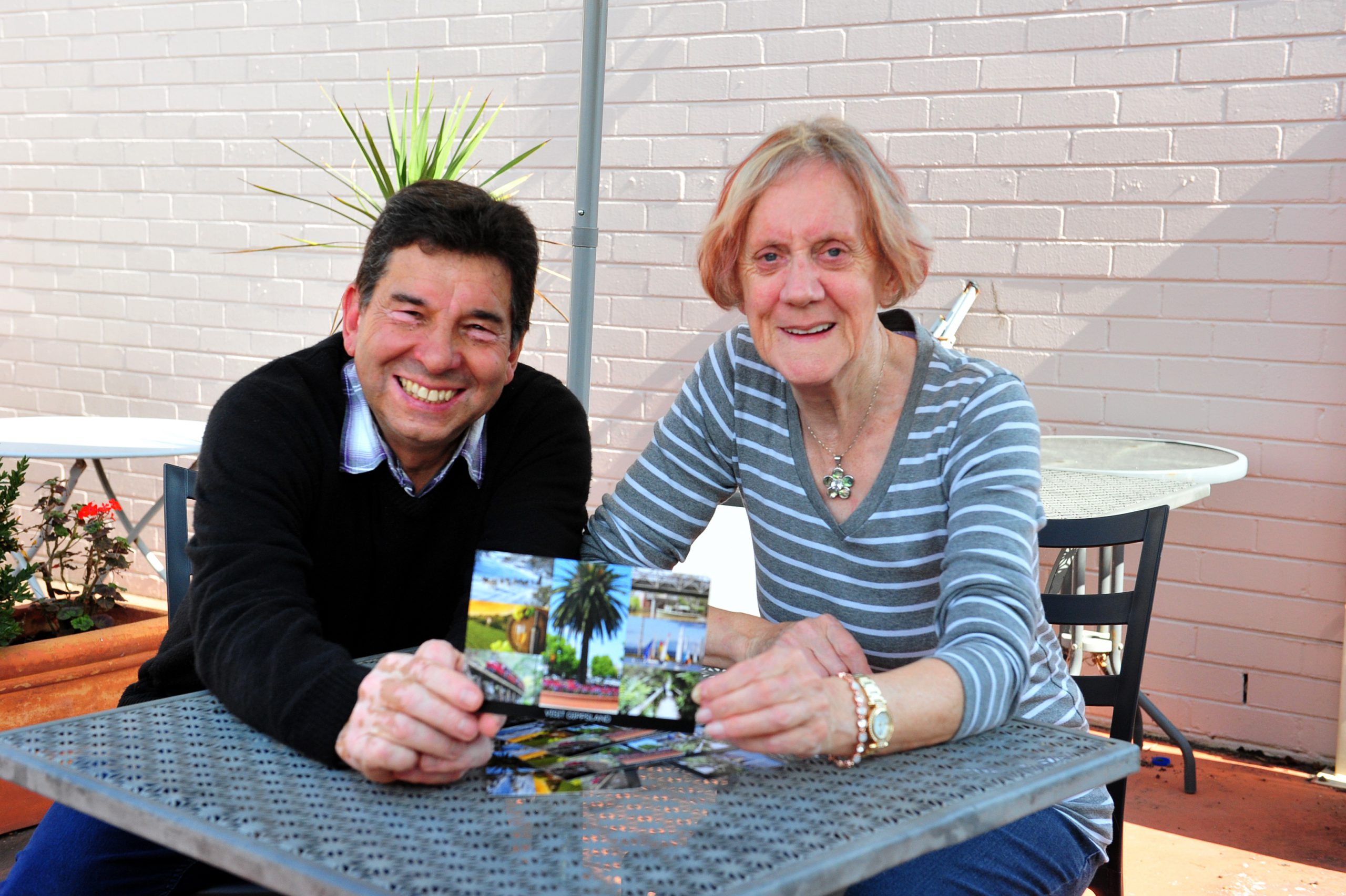 A POSTCARD featuring images from tourist destinations across Gippsland is hoped to help boost visitor numbers to the region.

The card has been launched by community group Make Moe Glow, which carries out small revitalisation projects in the town.
On the back of the success of its Moe visitor guide, the group decided to broaden its focus to Gippsland as a whole.
"It's a great, great region," Make Moe Glow president Marilyn May said.
"If we can help by bringing more tourists into the region, well so be it."
The postcard includes images from Mount Baw Baw, the Port of Sale, Hazelwood Pondage, Walhalla Goldfields Railway and Edward Hunter Heritage Bush Reserve.
"We were wanting to promote the Gippsland area, because it's probably not being done at the moment," postcards project manager Tony Zimora said.
"People come through, they send the postcards away and it's sort of like advertising and people might think 'oh this is a nice place, I might go there'."
Make Moe Glow self-funded the postcards, with support from local businesses and is hoping to print another lot soon, using a new round of photographs.
The postcards are available from some local businesses and the Latrobe Visitor Information Centre.
For more information about the postcards, or to submit a photo, phone Marilyn May on 5127 6882, 0459 120 544 or email marilyn_joy_may@yahoo.com.au