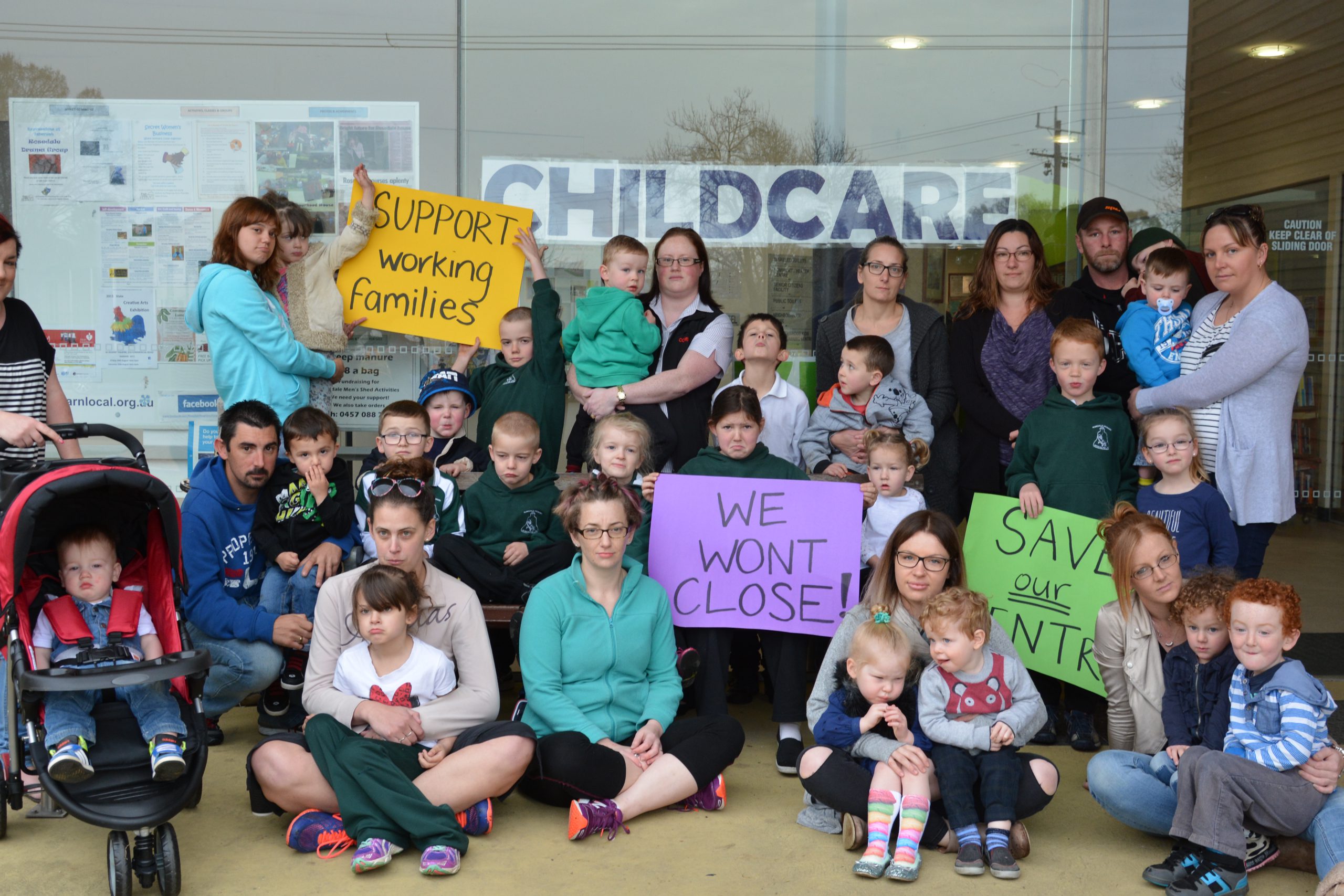 ROSEDALE's only childcare service will close its doors on 30 June.
The Neighbourhood Kids Early Learning Centre's long day care will cease operating following an assessment of its financial situation.
It follows significant efforts over the past year by parents and committee members to keep the service viable.
Rosedale Neighbourhood House Committee of Governance member and vice chair Owen Drummond said ongoing low enrolment numbers and an expected $69,000 loss over the next 12 months meant the childcare service would end.
"Community members have been extremely active in promoting the services and fundraising to help maintain their operation," Mr Drummond said.
"The parent and community group has helped raise almost $1500 in recent weeks towards equipment and supplies and I sincerely thank them for their hard work.
"However, we cannot pay staff wages with contributions and handouts and it would be utterly remiss in our duties as a committee to continue operating when we are making such significant and unsustainable losses."
In August last year the RNH committee advised families the service was not financially viable beyond October 2015 unless enrolment numbers increased.
Government grants provided a lifeline to help NKELC remain open for the remainder of the financial year and services were restructured to reduce outgoing costs.
There are currently 28 children enrolled for the service.
However, Mr Drummond said it fell short of what was required.
"We recognise the impact these decisions will have on local families, those in the workplace and those in need of a few hour's respite," he said.
"Everyone has tried so hard to increase enrolments and reduce costs but despite everything, the numbers just don't add up.'"
The town's kindergarten will continue to operate.