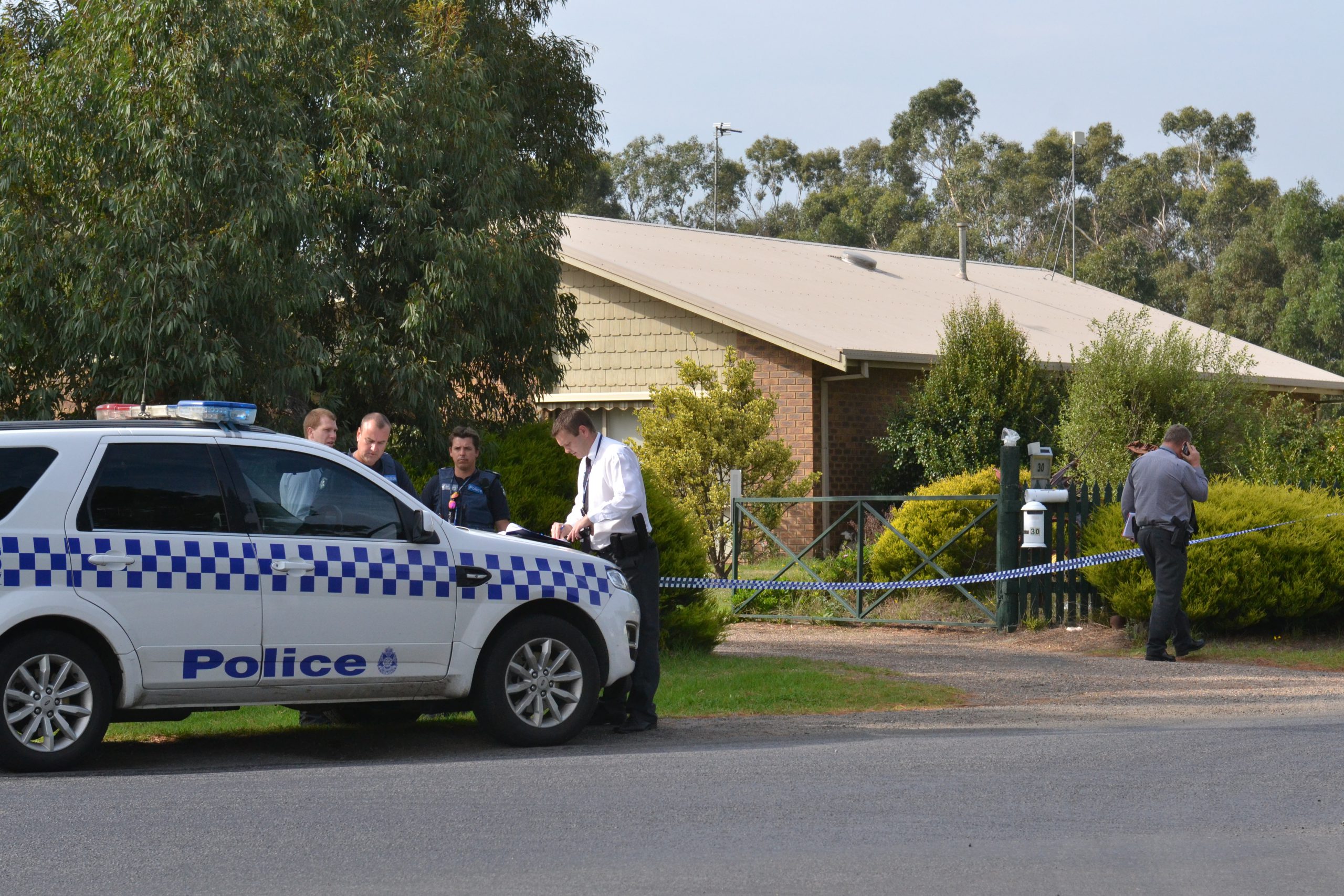 Mystery surrounds the death of a woman in a Traralgon home on Thursday.

Homicide detectives and forensic police were at the Airfield Road property of Alan and Rosemary Gibson, after finding Mrs Gibson, aged in her 60s, dead about 8am.
Her husband, also in his 60s, was treated by paramedics with serious injuries and taken to Latrobe Regional Hospital under police guard.
He was later flown to The Alfred hospital in a critical condition.
Police remain tight-lipped about the circumstances surrounding Mrs Gibson's death as investigations at the property continue.
Neighbours Robert Slade and Karen Wade, who have lived across the road from the couple for 20 years, said they were in a "state of shock".
They described the couple as "jovial" and the ideal neighbours.
If caught in traffic on the freeway coming back from Melbourne, Mrs Gibson would pick up their kids from school and make sure they got home safe.
It's not known whether the couple's teenage grandson who lived with them was a witness.

Ms Wade said the couple had been caring for their grandchildren from a young age, throwing birthday parties and taking them to the footy.
She said Mrs Gibson once commented that you "know who your true friends are when struggling to balance a social life and caring for grandchildren".
"They took their family on, that's the kind of people that they are. I mean they probably had to relinquish a few things over the years, understandably," Ms Wade said.
"You've got to think you've brought your children up and now you're bringing up your grandchildren through no fault of your own."
Mr Gibson is a community figure, a member of the Traralgon Rotary Club, Traralgon Historical Society and life member of Traralgon Apex and had retired as a builder about two years ago.