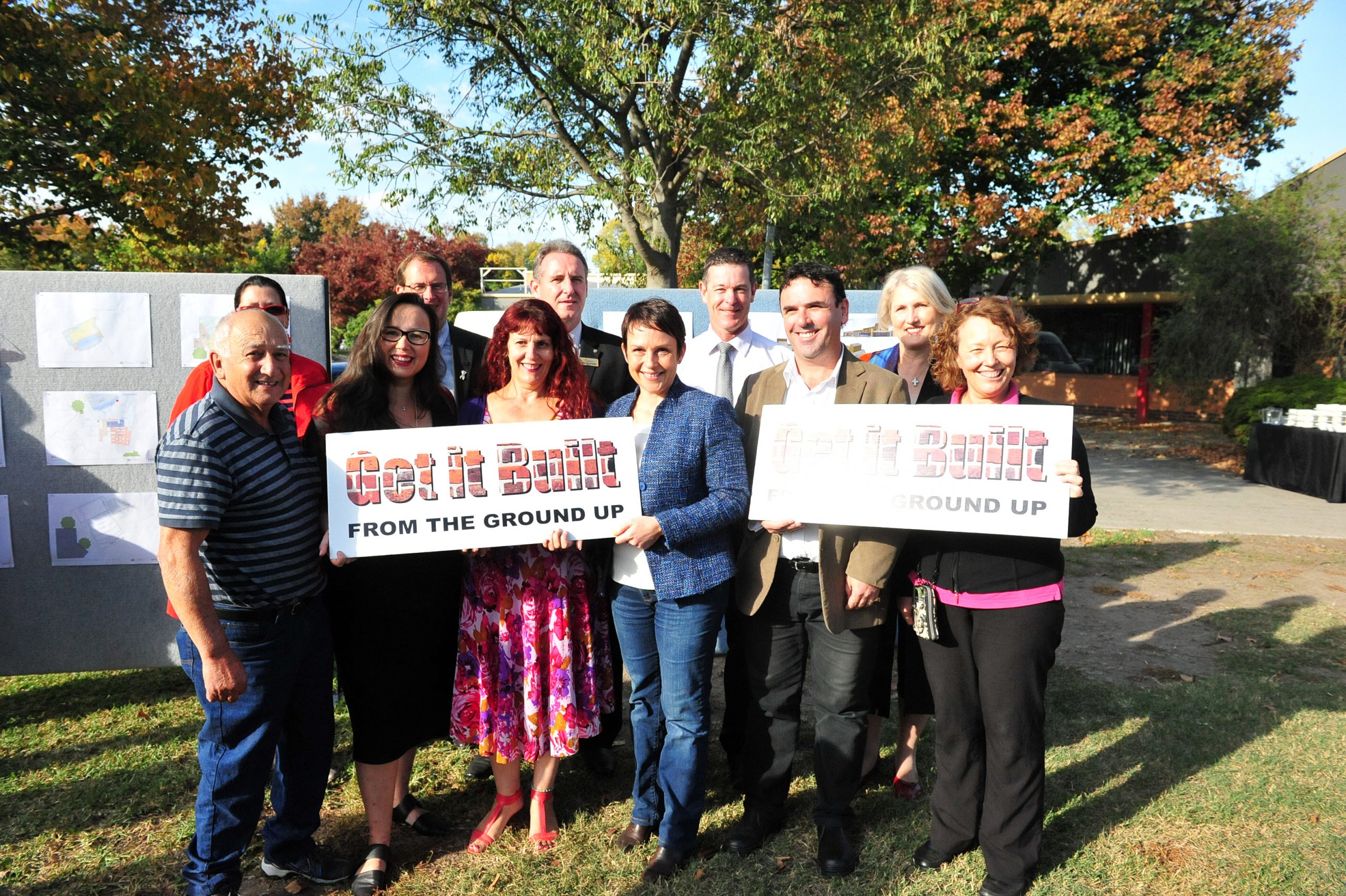 Eyes will now turn to the Federal Government after State Regional Development Minister Jaala Pulford yesterday announced a $10 million commitment to the much-anticipated Latrobe Creative Precinct.
"Our fingers are firmly crossed," Latrobe City Council arts and events manager Michael Bloyce said of gaining commonwealth support.
"We believe it's a project that can attract solid support from all levels of government and we'd like to think the Federal Government will see it the same way as the council and the state."
Ms Pulford's announcement comes after Latrobe City Council committed up to $10 million of its own funding earlier this year to help its case in receiving state and federal support.
Now that the State Government has come to the party, council awaits a decision on its application through the Commonwealth's National Stronger Regions Fund.
Federal Member for Gippsland Darren Chester has also lobbied for a federal funding commitment, having met with Regional Development Minister Fiona Nash again this week.
In a statement he said he would continue to stress to Ms Nash "this project will create jobs and a vibrant community hub for the Latrobe Valley".
The revamped project is said to create more than 200 jobs and bring $59 million into the region's economy during construction, with an additional 30 jobs created long-term.
The precinct – to include a new performing arts building, a refurbished Little Theatre and Town Hall and educational and training capabilities – could also expand the regional economy by $5.4 million, according to the State Government.
Latrobe Performing Arts Centre redevelopment advocacy group Get It Built spokesman Dan Clancey said every progressive region in Victoria had a large arts centre.
He said those outside of the arts community should care about this precinct's investment, as it would indicate how well the region was progressing.
"Do doctors want to come and practise medicine here? Do accountants want to set up businesses here? Do large organisations, internationally, want to set up their firms here and their factories?" he said.
"They can't do that if there is nowhere for their employees to play.
"It's one of those things that if we want doctors to come and work in our hospitals, we need to have a vibrant arts scene.
"We've got a vibrant arts scene, but we don't have the infrastructure for that."
Get It Built formed late last year in a bid to raise the profile and need for a new facility in the Valley that would cater for the creative arts industry.
Mr Clancey said such a precinct could bring high-profile performances to the area and encourage collaboration between local artists and those outside of the region.
Ms Pulford told The Express her government would be advocating for regional Victorian projects federally.

She encouraged the community to do the same and turn its focus to federal politicians before "they run off to the election".
"The creative industry is really important for growing the Victorian economy; important for diversifying our economy… so this is going to be pretty special," Ms Pulford said.
An announcement of successful applicants for the National Stronger Regions Fund's current round is expected by July.