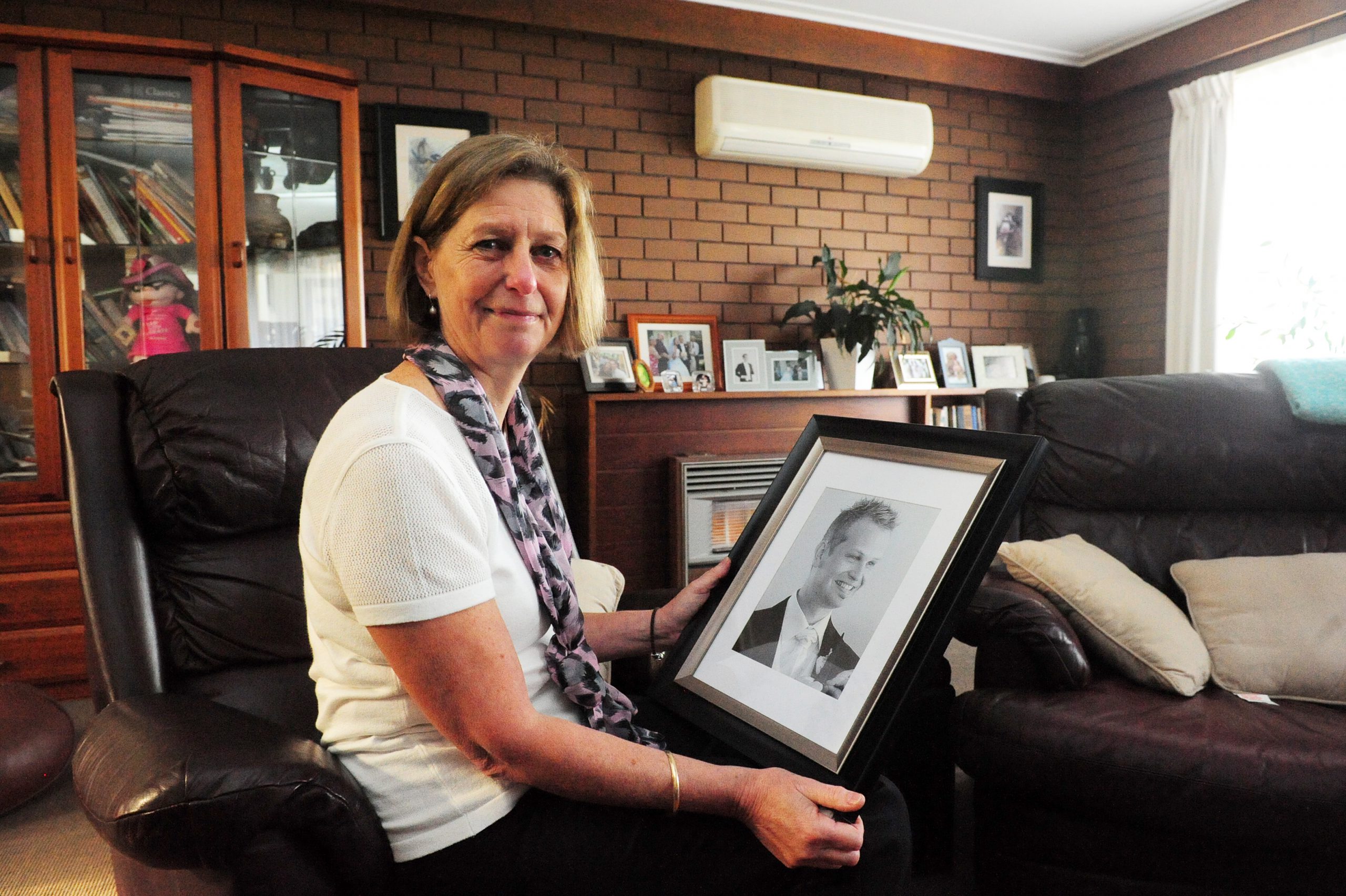 Carola Atkin had no idea she could feel so many emotions at once.
"Grief is something that really isn't understood by many people," she said.
"I needed someone to help me understand the reason I would feel cheery, or really confused, or I couldn't think, or I was cranky."
Carola's son Peter died after he was in a road crash in Melbourne in September 2013.
"In the blink of an eye, your whole life just changes so incredibly and it's something that you can never deal with," Carola said.
"I struggle every day."
Peter was a 30 year-old biomedical engineer at the Austin Hospital and was studying his masters in anaesthetics.
"His whole focus in life was on helping people and he just wanted to be able to have the best way of making a difference in people's lives. I will never get the opportunity to see him fulfil his dreams. He wanted to go overseas. He had so many other plans," Carola said.
The Morwell woman sought the assistance of Road Trauma Support Services, a free counselling program for people impacted by a road incident.
"The service has kind of been my saviour, almost," she said.
"I have a phone counsellor, and initially it was on a weekly basis.
"She would just ring me here at home, which was great, so we could talk and I could cry and just discuss all sorts of things.
"She gave me lots of things to read. I find a lot of inspiration in other people's philosophies."
Keeping busy has been a key coping mechanism for Carola.
"He was my best friend and I think to honour him, I have to do something, I have to keep going, otherwise it makes his death almost non-existent, that he just becomes another statistic," she said.
Carola attended 'Shine a Light on Road Safety' events in Melbourne, run by Road Trauma Support Services, and has been instrumental in bringing the event to Traralgon next month, the first time it will be held in country Victoria.
"It's about getting the community together. It's about getting all of our emergency services together, it's about recognising the contribution that they make," Carola said.
She hopes the event will raise road safety awareness and connect the community with the Road Trauma Support Service.
"My greatest wish is I have some kind of positive impact on somebody else, so that they don't have to go through what I did," Carola said.
If you are affected by this story and want to seek assistance, phone Lifeline on 13 11 14.
Road Trauma Support Services can be phoned on 1300 367 797.
Shine a Light on Road Safety will take place in Traralgon on Friday, 6 May with a free community festival at the showgrounds from 6pm to 8.30pm.
Hundreds of local fleet cars, buses, taxis and trucks will turn on their headlights during the day, to show their support for road safety locally, and motorists will be encouraged to do the same.
Crowds can expect some high-powered support for road safety from special guests, Transformers Optimus Prime and Bumblebee.
There will be car and motorbike displays from local clubs and emergency services, including Traralgon Fire Brigade's 49 metre ladder truck 'Bronto'.
The Transformers show will begin at 6.45pm before an official ceremony at 7pm, which will culminate in display vehicles turning on their headlights to symbolise the community's support for road safety.
The Shine a Light on Road Safety campaign is presented nationally by Road Trauma Support Services Victoria, an organisation which provides free specialist counselling to anyone who has been impacted by road trauma.
It is the first time a Shine a Light on Road Safety event has been held in regional Victoria.
Entry is free but the public is encouraged to take along some gold coins for rides.
Refreshments will be available for purchase.
Shine a Light on Road Safety Gippsland is presented with the support of RTSSV, VicRoads, Victoria Police, local emergency services, Latrobe City Council, Latrobe Valley Express and community groups.