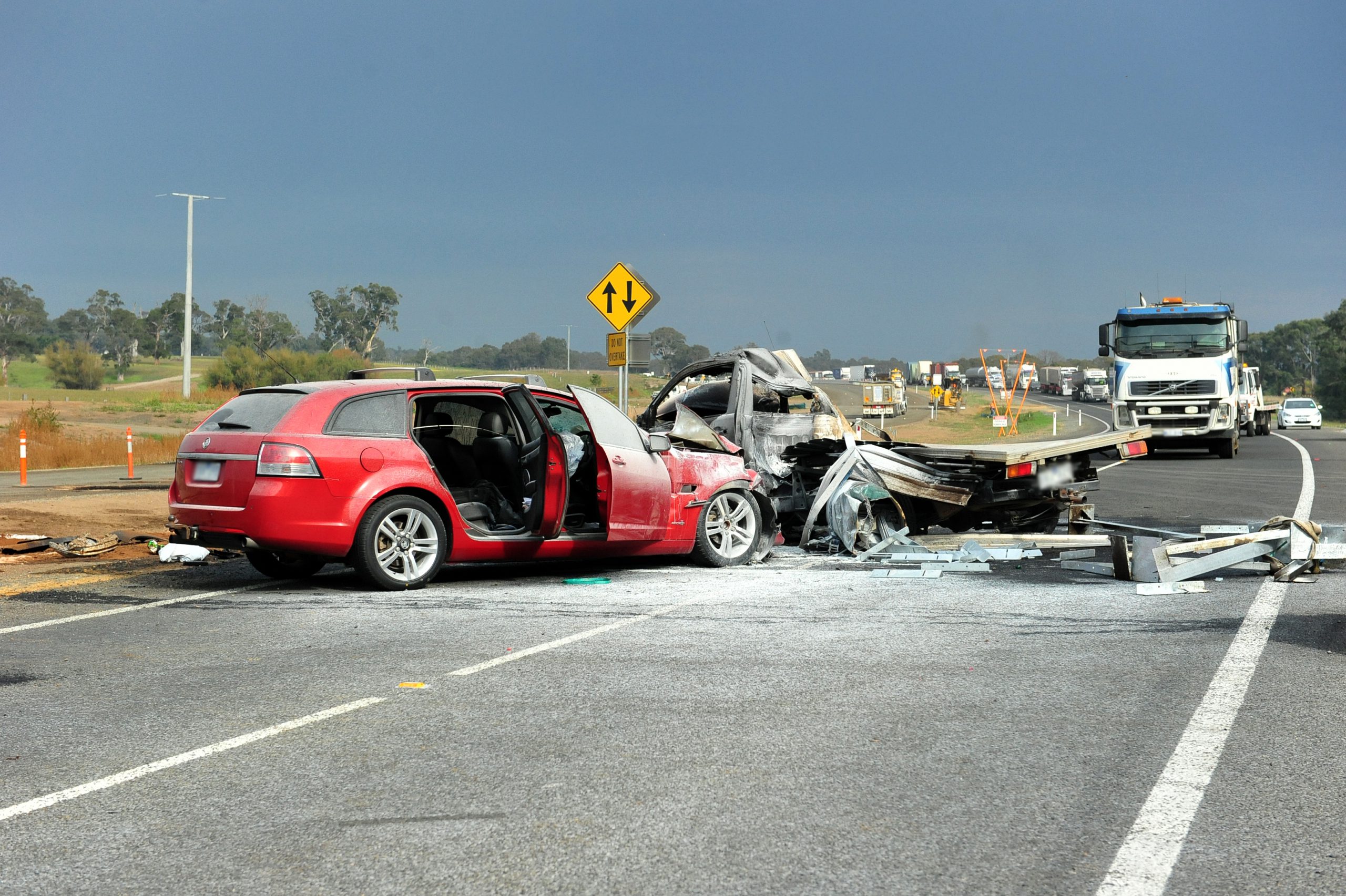 Police have hailed the actions of road workers who pulled a man from a burning utility after a collision near Flynn on Thursday.
Wellington Highway Patrol Senior Constable Chris King said an east bound utility and an asphalt truck travelling in the opposite direction collided around 7am on Thursday.
Snr Const King said the truck driver swerved to miss the utility, but hit the driver's side before rolling over into a ditch.
The utility then crashed head-on into a Holden station wagon before catching fire.
He said about half a dozen road workers, who were on a tea break about 200 metres up the road, rushed to the driver's aid, dragging the 24 year-old man from the burning car.
Another worker then extinguished the flames before fire crews arrived.
"They were very, very brave, the ute was engulfed in flames," Snr Const King said.
The utility driver was taken to Latrobe Regional Hospital with burns to his face and body, before being transferred to The Alfred with non life-threatening injuries.
The 32 year-old truck driver, along with the 22 year-old driver of the station wagon and two 15 year-old passengers were taken to LRH with minor injuries.
The highway was closed for more than four hours and reopened about 11.45am.
Snr Const King thanked the "quick thinking witnesses" for their life-saving actions.
"He was dragged (out of the vehicle) by half a dozen people who put their lives at risk for someone they didn't know," Snr Const King said.
"What they did was absolutely incredible and saved his life."
The investigation is ongoing.