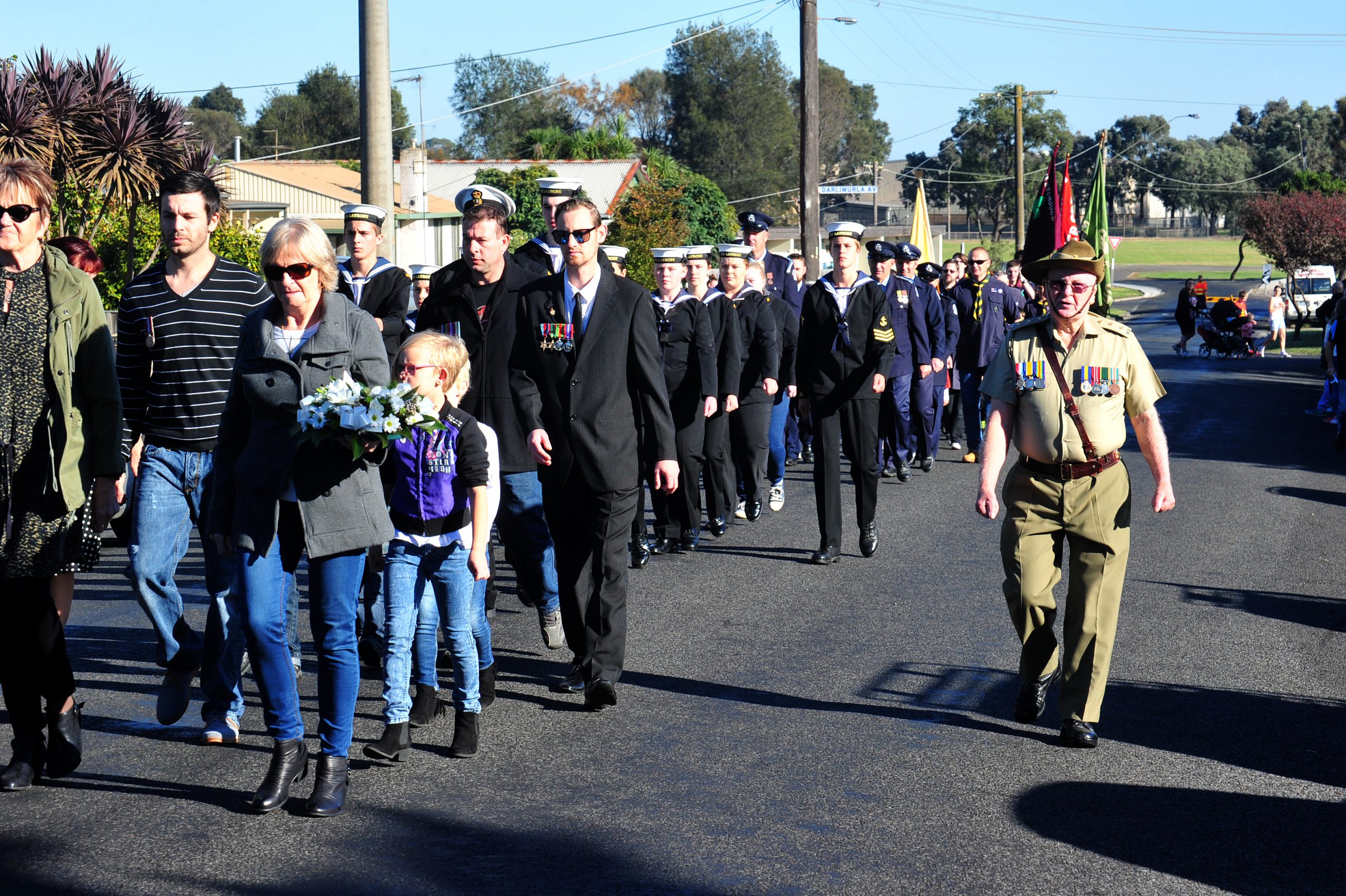 Young and old gathered in Newborough Square to mark Anzac Day, laying wreaths and pausing in solemn respect.
Guest speaker, Member for Morwell Russell Northe highlighted Australia as a young nation at the time of going to the First World War, when 416,000 of a population of five million enlisted.

Sixty thousand of those people were killed and many more injured.
"It's easy for stats to roll off the tongue," Mr Northe said.
"But it's not about that.
"Each of those were brothers, fathers, sons."
A large crowd packed Moe's Albert Street for its service, which highlighted the contribution of service men and women in all wars, from Boer War, to Iraq and Afghanistan.
"All war is not to be celebrated and we don't celebrate war today," guest speaker Member for McMillan Russell Broadbent said.
"Today we celebrate service."
Speaking of Gallipoli, he said it was their "character and humour" which carried our diggers through.
"The traits born into us (Australia) then, are the same traits in our children, now," he said.