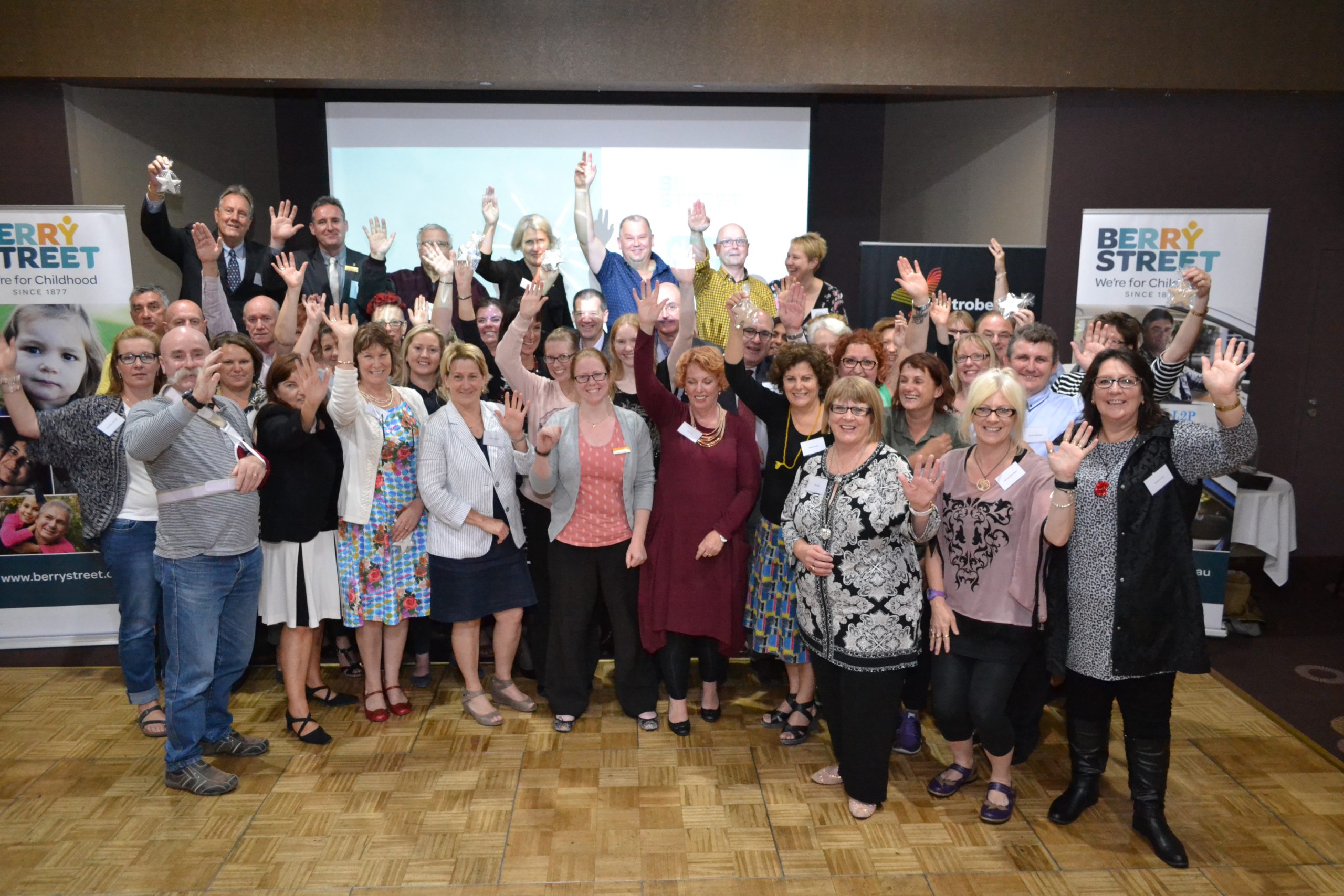 Ways to increase children's access to sport, education and areas of interest were flagged among a group of 60 business and community members on Tuesday night.
The conversation took place at the official launch of Morwell 4 Kids, a Berry Street-driven initiative aiming to make Morwell a great childhood place.
Ideas ranged from how a business could provide more work experience for young people to the local library engaging children in reading.
Morwell 4 Kids coordinator Sean McLoughlin said he could feel the energy in the room as conversations about creating a supported pathway for children in town flowed.
"There are about 3500 young people at the moment in Morwell, aged zero to 19, and in 20 years, they're our community that will be aged 20 to 40," Mr McLoughlin said.
"So the work we do now will pay off in the future."
Morwell 4 Kids aims to establish a targeted, grassroots approach to support children from infancy to adulthood.
It will involve a network of people who have a shared interest in enhancing opportunities for children, along with a community partnership that directs the initiative to achieve common goals.
Berry Street deputy director Jane Barr said about 100 people had already committed to the program, with Tuesday night's launch identifying how business, community and philanthropy could work collaboratively.
"Sometimes the vision, having hope for the future, is really important for daily lives, but so are resources and supports and access," Ms Barr said.
"It's not so far up in the cloud that we can't see that families are in need and sometimes don't have the basic resources.
"So shaping what's available comes from that leadership and this is about that collective leadership."
Now that the program is launched, intensive consultation is underway along with targeted conversations embracing the broader community.
The former chief executive of beyondblue and Lifeline Australia, Dawn O'Neil, will be in town on 10 May to float ideas with locals.
Then through June and July, young people will be asked to share photos of what childhood means to them.
These photos will be showcased in an exhibition planned for later this year, when the Morwell 4 Kids team expects to have a clear action plan ready.
For more information about the initiative or how to get involved, email morwell4kids@berrystreet.org.au