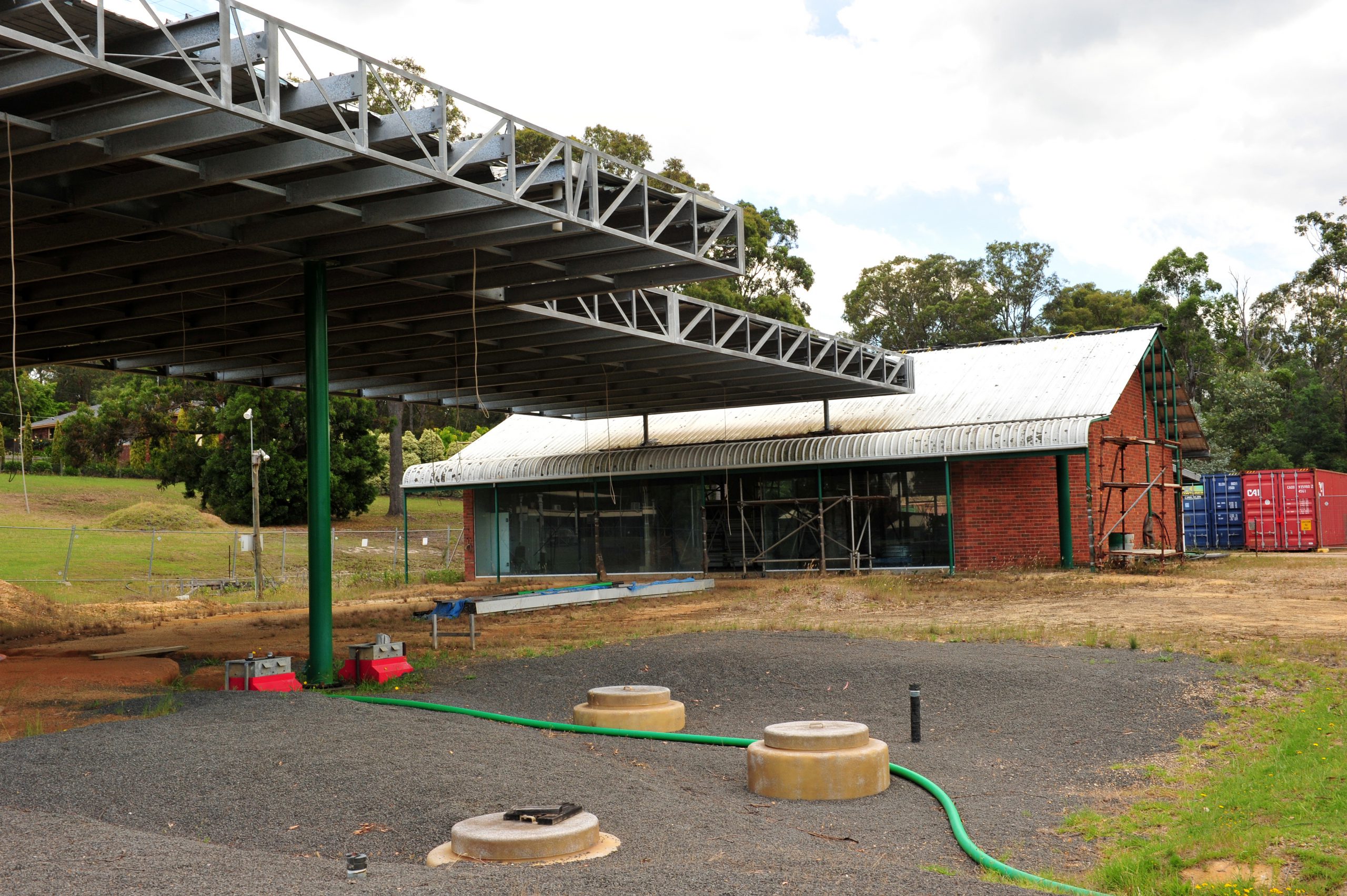 The prominent would-be Traralgon South service station that sat unfinished for years has been demolished by Latrobe City Council.
A demolition crew moved in on Monday morning in accordance with council's powers under the Planning and Environment Act to take matters into its own hands.
The Victorian Civil and Administrative Tribunal had ordered the property owner to demolish the building by 7 December last year, but he failed to do so.
The property, at the gateway to the township on the corner of Keith Morgan Drive and Traralgon Creek Road, has a 30-year history of appeals and extensions since the original application to build a shop in 1984.
"It's good to see a conclusion to the whole matter that's taken many years," local resident Jeff Graham said on Monday.
"I look forward to a clean site."
In its April 2015 order, VCAT stated although there were various explanations as to the reasons for the delay, and "some of the reasons were and have been understandable", the delays had extended "far beyond what is reasonable in the circumstances".
Following this, Latrobe City Council resolved to tear down the structure itself if the owner did not.
Owner Ralph Brown failed to remove the building, instead lodging an application with VCAT to extend the demolition deadline, with a view to completing the project, citing changed circumstances.
Speaking to The Express last year after lodging his application with VCAT, Mr Brown said he had a builder and the money to finish the work.
However, the application was refused in February by the Tribunal.
Mr Brown yesterday declined to comment.
Council would not reveal how much the demolition work cost, however its 14 September resolution stated it would seek to recover any costs incurred from the landowner.