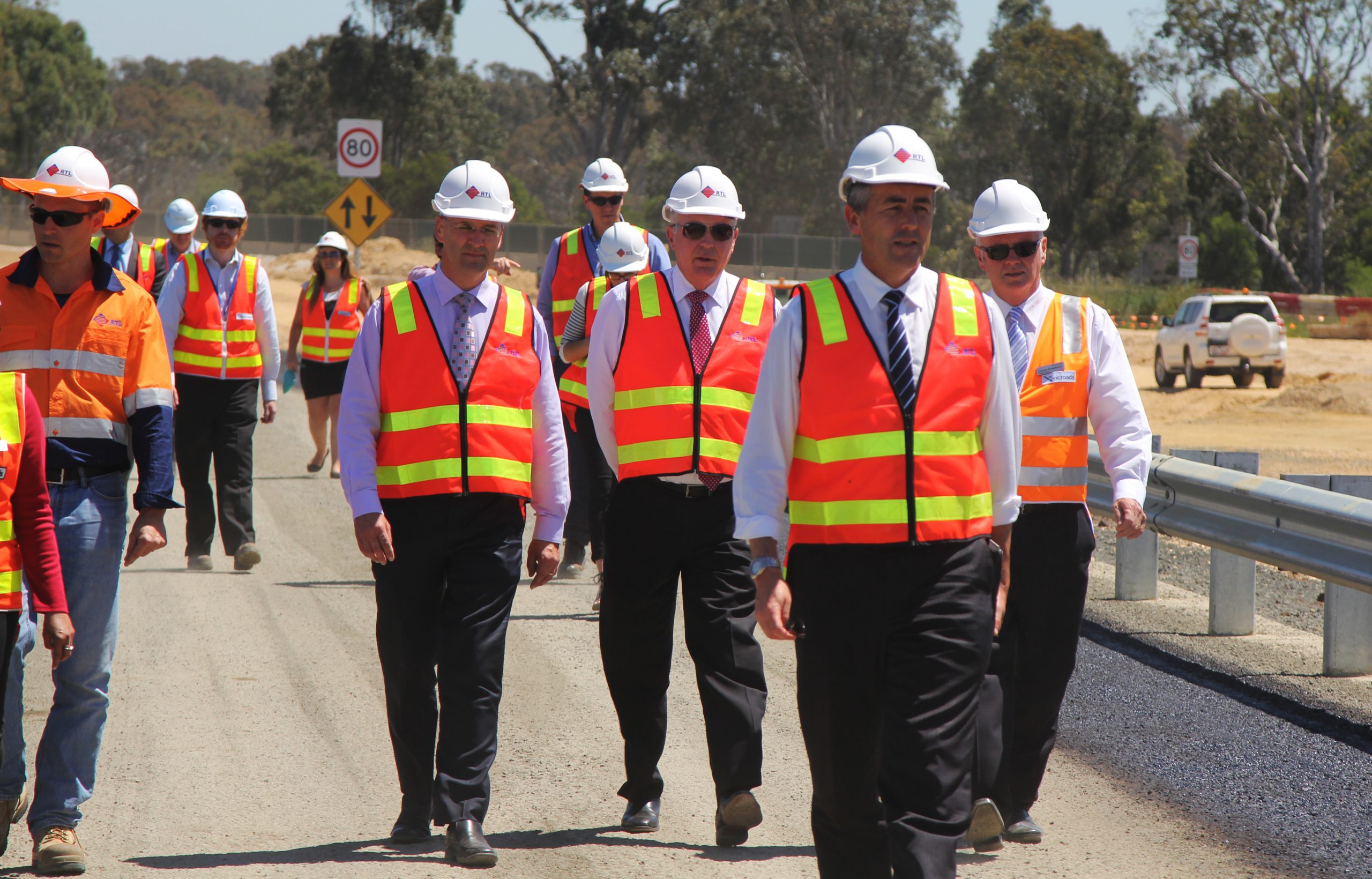 Federal Infrastructure and Transport Minister Darren Chester is determined Gippsland will get a fair share of a $345 million package allocated to Victorian rural and regional roads.

The pool of funding was included in the 2016/17 Federal Budget – a commitment Mr Chester will be asking the State Government to match.
"It's not just about economics of faster travel times, it will also save lives and reduce road trauma," Mr Chester said.
"There is a significant need for improvement and I'm keen to work with the Victorian Government on projects that will improve road safety in our region."
Mr Chester said the most obvious project that needed additional funding was the continued duplication of the Princes Highway between Traralgon and Sale.
Four stages of the project have been completed, two are underway and three are now in planning motion.
The Federal Government has allocated $23.9 million in its 2016/17 Budget to duplicate a 3.5 kilometre stretch west of Sale.
But Mr Chester said two stages of the duplication were yet to be funded, with about $165 million additional funding needed to complete the project.
"I'm working with the Victorian State Minister on their priorities and we're both keen to see the project fully duplicated as soon as possible," Mr Chester said.
Committee for Gippsland chief executive Mary Aldred said the group was pleased to hear of the further funding for the Princes Highway duplication.
She also noted the $345 million regional and rural roads package for Victoria, to "benefit a number of roads in Gippsland", and welcomed a $500 million package for upgrades along the Monash Freeway.
"While not in Gippsland, many Gippsland drivers drive to and from Melbourne on the freeway," Ms Aldred said.
"The upgrades will allow for easier freight transportation and a safer journey for Gippsland drivers.
"It's pleasing to see a focus on local roads and funding."
Mr Chester said the Latrobe, East Gippsland and Wellington councils would also share in $13 million of funding for 2016/17 as part of the Roads to Recovery program.
RELATED COVERAGE: Valley to suffer under education cuts

RELATED COVERAGE: Job growth expected from tax cut

RELATED COVERAGE: Groups claim budget lacks climate change direction