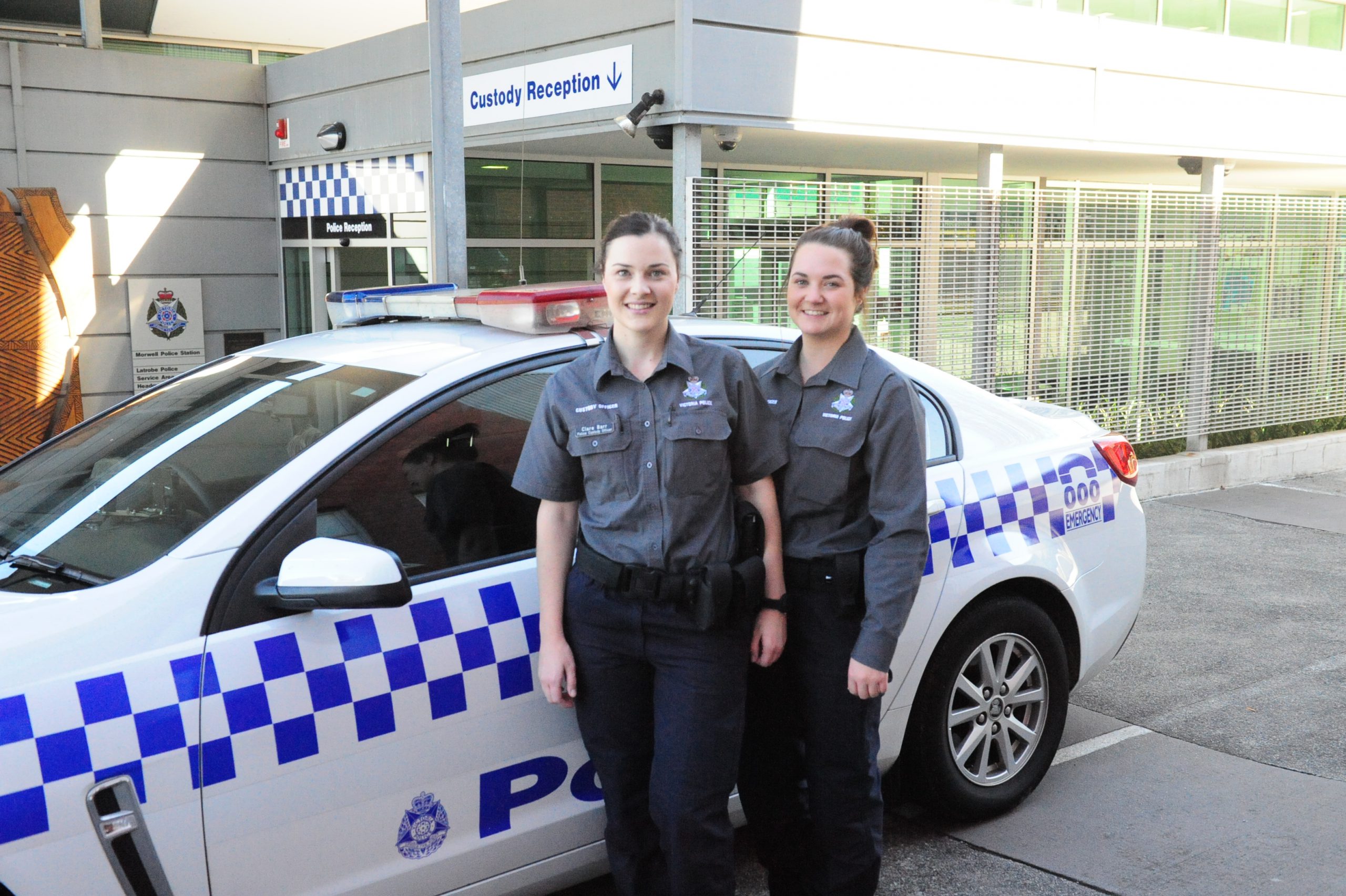 Who would have thought Gippslanders could find a police job on Facebook?
Ashton Brand, 23, said she had always thought about being a cop and had just returned from overseas when she found an advertisement on the social network site about becoming a Police Custody Officer.
After eight weeks of training in how to manage prisoners in custody, prisoner welfare and custody administration at the Police Academy in Glen Waverly and two rounds of placements, Ms Brand started duties at Morwell Police Station last week with new recruits Clare Barr and Robert Evans.
"It was an avenue I wanted to head down and this was a great way to start out," Ms Brand said.
"It was a foot in the door with a much shorter wait time to get experience."
Victoria Police is recruiting state-wide for their 22 locations with police custody cells, including Morwell, Bairnsdale and Sale police stations.
The role involves caring for the welfare of prisoners remaining in police custody.
Prisoners can stay for a maximum period of 14 days.
Ms Brand hopes to one day become a member of the front-line police force, but said the PCO position had exposed her to the police station environment and Victoria Police values.
The young recruit expects to wait two years before applying to the force, but will have experience central to being a cop – using handcuffs, pepper spray and a baton.
She said work involved conveying prisoners to Latrobe Valley Magistrates' Court, searching for banned articles, tending to their medical and mental health needs as well as offering hot meals, showers and considering their general well-being.
"You get a lot of exposure and you're constantly learning. You have a lot of people around you that are really knowledgeable," Ms Brand said.
Fellow PCO, Ms Barr, also found out about becoming a PCO on Facebook and went to an information session with a friend to learn more.
Her background in taking triple zero calls at District 24 and working at the Morwell Police Station pay role, ensured she wanted to continue her career with Victoria Police.
"I'm still learning the ropes and there's a lot to learn in a short period of time, but it's great to get on-the-job training," Ms Barr said.
Morwell police Leading Senior Constable and community liaison officer Brett Godden said PCOs released operational members back to front-line duties as well as people who wish to join Victoria Police.
"That is without a doubt the biggest benefit," Mr Godden.
For more information about becoming a PSO with Victoria Police, visit www.policecareer.vic.gov.au