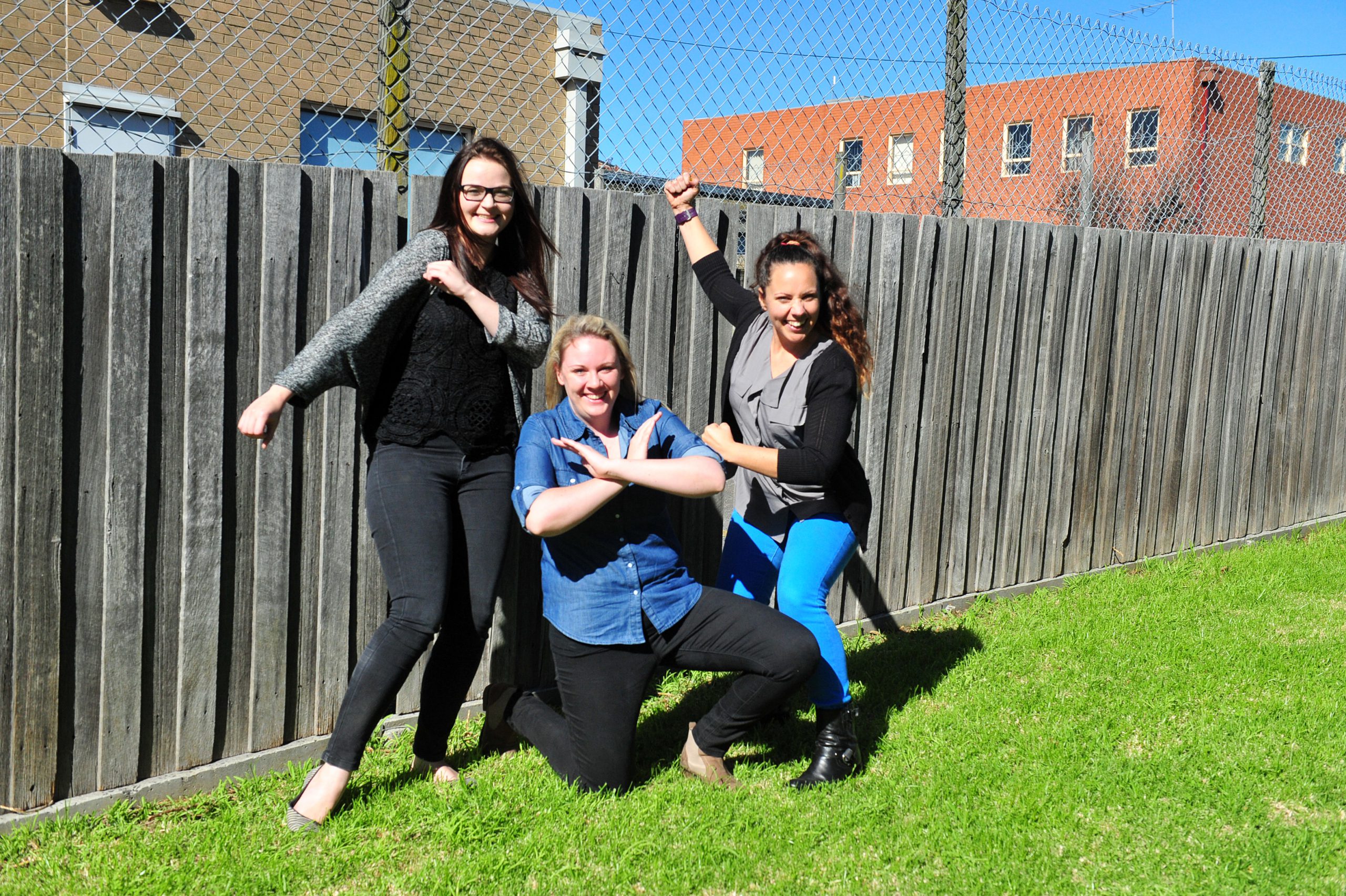 For someone scared of heights, Anglicare Morwell's Millie Kennedy is doing the unthinkable.
Later this month the 23 year-old, along with colleagues Emma Dobson and Jasmine Billington, will abseil 27 stories down Melbourne's iconic St James Building.
The abseil is part of the Altitude Shift, an initiative to raise money for Anglicare Victoria designed to take people out of their comfort zone.
Millie is getting thrown straight in the deep end.
"Considering I freak out climbing a tree, my family is confused as to why I'm doing it," she said.
"But it's a challenge and it's for a good cause."
As Team Ninjas, the trio will embrace their inner strength to combat the physical and psychological challenges associated with abseiling.
However, with only Emma having some form of abseiling experience, the girls are taking the day as it comes.
"I really have no idea what to expect, but we get to raise money and jump off the side of a building – what more could you want?" Jasmine said.
Capped at 200 places, participants must raise a minimum of $850 to secure their spot in the Altitude Shift.
The Morwell team have done that and more, currently sitting fifth place on the leader board for team fundraising.
However the team is hoping to add to its tally before the event on 27 May.
"We obviously want to raise as much as possible for Anglicare," Emma said.
Fundraising efforts include an online charity auction and raffles.
A fundraising auction for the team can be found on Facebook by searching 'The Fur Monsters of Doom'.
Alternatively, donations can be made at www.everydayhero.com.au/event/altitudeshift/sponsor_a_friend
For more information about Altitude Shift, visit altitudeshift.org.au