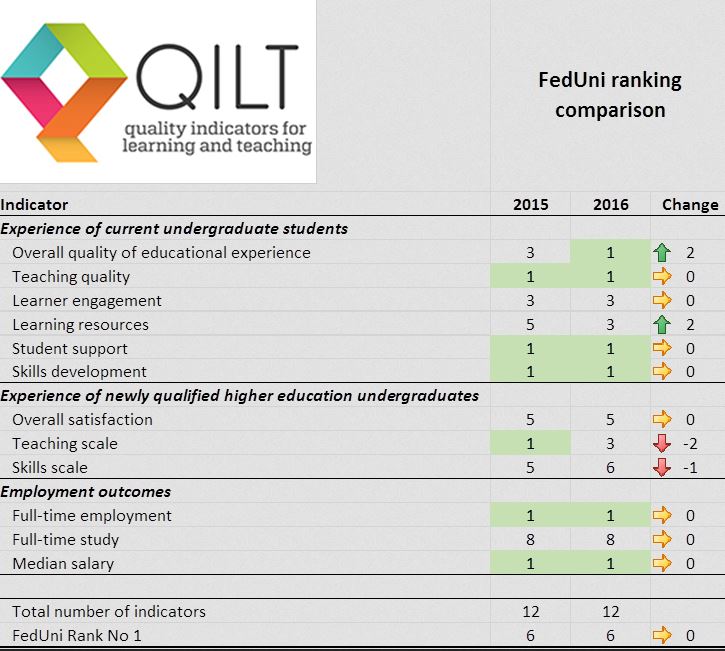 FEDERATION University students are some of the state's most satisfied, according to a national student survey.
The 2015 Quality Indicators for Learning and Teaching's student experience survey revealed FedUni surpassed other state universities in terms of overall experience, teaching quality, skills development and student support.
The Department of Education and Training surveyed 145,000 Australian university students.
Federation University vice-chancellor David Battersby was pleased with the rankings.
"The university is delighted to have achieved so many top rankings throughout Victoria," Professor Battersby said.
"We are totally dedicated to providing a high quality experience for all of our Gippsland students.
We also thank our students for choosing to study with us."
Federal Education Minister Simon Birmingham said the data showed most students had positive university experiences and demonstrated that Australia had a world-class tertiary education system.
The least satisfied students where found at Victoria University and La Trobe University, according to the data.
A report from the survey can be found at www.qilt.edu.au