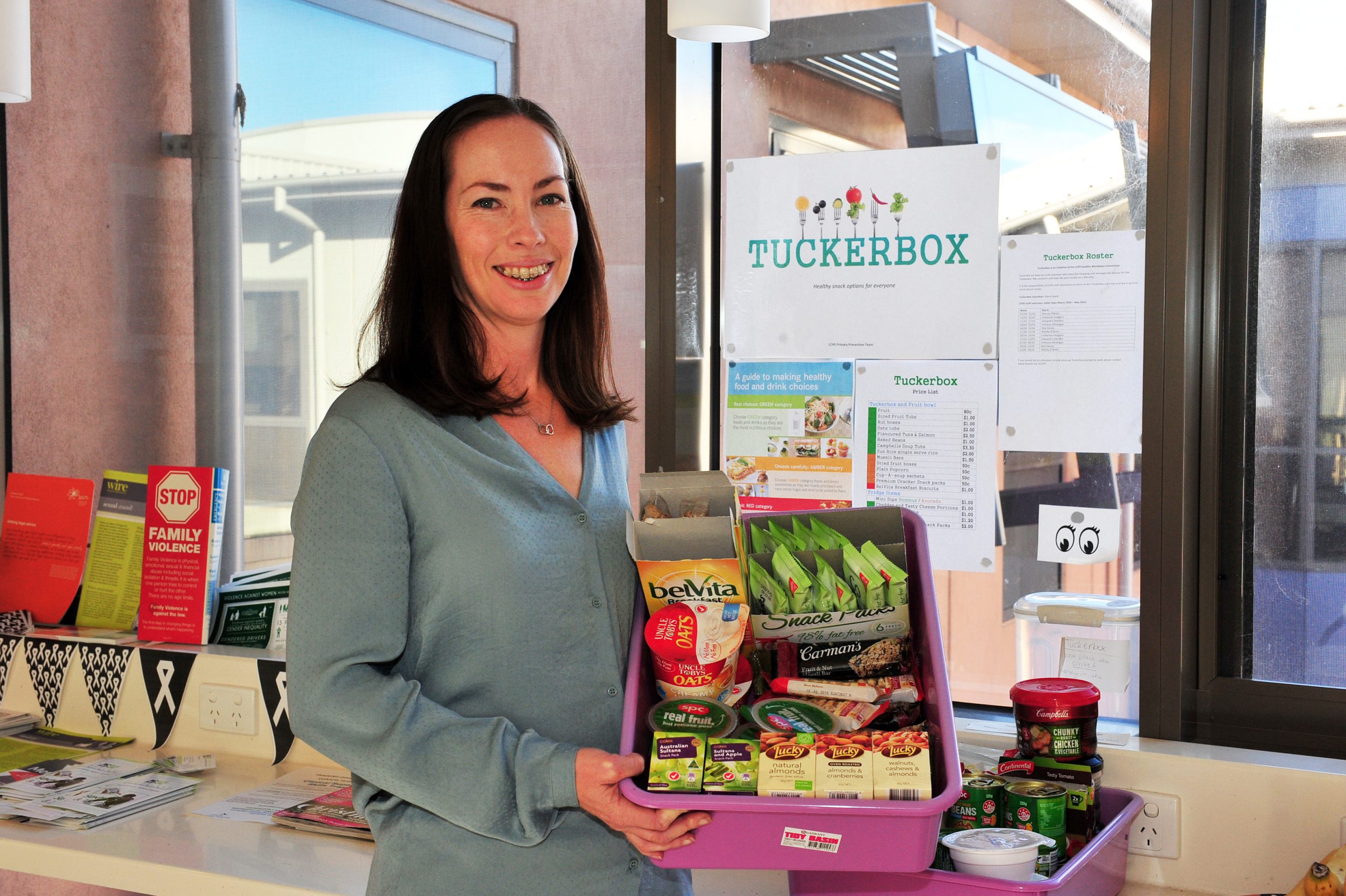 IMPROVING health outcomes among employees can be good for the mind and the body, but also for business.

That is the message Cancer Council Victoria's Achievement Program is sending workforces to help encourage healthy lifestyles in the workplace and at home.
Changing food available at work-related functions and installing adjustable stand and sit-down desks in the office are just some of the program's aspects.
Latrobe Community Health Service has developed a healthy catering policy, and now provides a tuckerbox of healthy snacks in the staff kitchen.
The organisation became an active participant of the Achievement Program in 2013 and health promotion officer Catherine Hodgens said interest was growing in the area.
"With each event that we run and the more workplaces get on board, other people hear about it, so I think there is definitely an increase in interest in workplace health and wellbeing," Ms Hodgens said.
"(The Latrobe Valley has) got a lot of large employers that employ local people, and because people spend so much of their time at work, then we really need to look at how we support the health of staff."
Rather than a dictatorial program, the Achievement Program acts as a framework with an array of tools and resources – including health professionals – available for businesses to access.
The workplaces can then decide which key health areas – smoking, mental health and wellbeing, healthy eating, alcohol and physical activity – to work on.
Cancer Council Victoria Achievement Program manager Anthony Bernardi said workplaces across the state were creating healthy policies and demonstrating healthy cultures as a result.
"It is good for business, because they have a more productive workplace," Mr Bernardi said.
"It's good for employees, because essentially they have the opportunity to be healthier."
The Achievement Program runs state-wide in schools, workplaces and early childhood services.
About 30 workplaces across the Valley have signed up to the program, reaching an estimated 7700 workers in the area.
Since its overarching Healthy Together Victoria initiative lost Federal Government funding in 2014, there has been an air of uncertainty surrounding the Achievement Program.
However Health Minister Jill Hennessy last week confirmed State Government support.
"I am proud to confirm we will continue to support the Achievement Program to improve the health and wellbeing of workers and children in the Latrobe Valley," Ms Hennessy said.
"Unlike the Federal Liberal Government, we are investing to tackle preventable diseases and to make sure Victorians eat well, move more and live healthy lives."
Its continued operation in the Valley is in addition to a $51.2 million investment for the region – $27.3 million of which will be for targeted health initiatives.
Those interested in joining the program or wanting more information should phone 1300 721 682 or visit www.achievementprogram.healthytogether.vic.gov.au