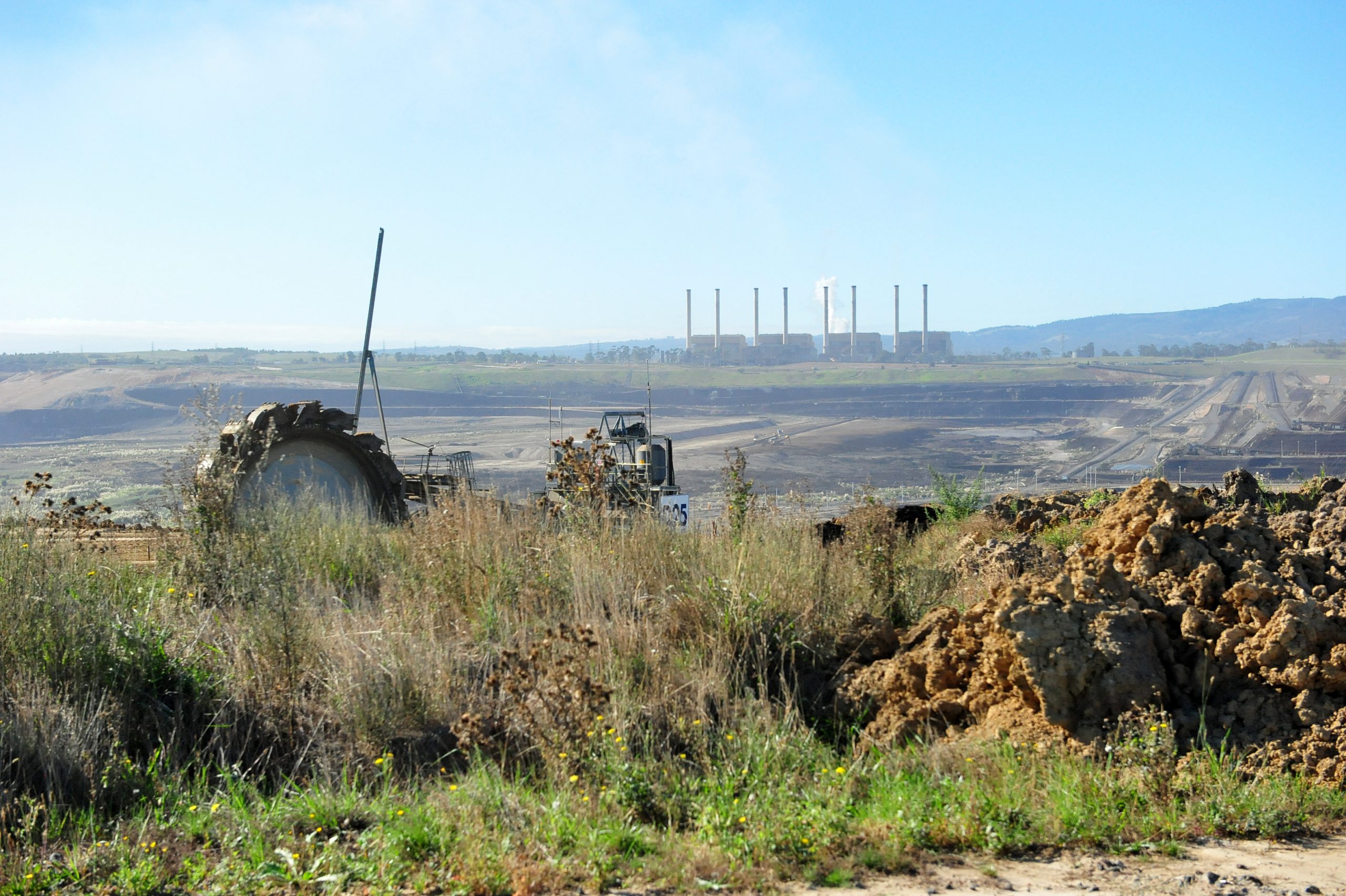 The Hazelwood mine operator has denied suggestions its brown coal power station may be shut down following comments made by the company's French chief executive.

Other media have reported Isabelle Kocher, CEO of Hazelwood's parent company ENGIE, told the French Senate on Wednesday the company was looking at a possible closure of Hazelwood or sale "if the state of Victoria tells us that it cannot meet power generating needs with this plant".
However, an Australian ENGIE spokesperson said any decisions on investment, divestment or closure were made by the ENGIE Board with approval by shareholders.
"No such decision has been made regarding Hazelwood," the spokesperson said.
"Some have interpreted her comments as ENGIE saying it has decided to close Hazelwood. That is not the case."
Gippsland Trades and Labour Council called on the Hazelwood mine and power station owners to put their plans on the table and talk realistically about the future of the mine and power station.
"When we are talking about closure, we are talking about people's lives, their families, their future," GTLC secretary Steve Dodd said.
Mr Dodd said there was much talk about transition and funding to plan for transition, but there were still many questions to be asked, such as, 'What will the region transition to?'.
"Rumours and media reports such as we have seen today (26 May) is very hard for all those concerned, it is disheartening," Mr Dodd said.
Environment Victoria campaigns manager Nicholas Aberle said Victoria had an over-supplied electricity market for several years, citing 2014 Australian Energy Market Operator estimates of 2000 MW more generating capacity than needed and Hazelwood creating 1600 MW.
Dr Aberle said the talk of closure should not be a surprise.
"This is no longer a theoretical closure, this is now a real and imminent thing and from a Latrobe Valley perspective we need to prepare for that," Dr Aberle said.
"We need a very serious commitment regionally to plan and implement the transition from relying on coal power as part of the economy."
"It's at the whim of corporate decisions in Paris and Hong Kong, if ENGIE shuts down Hazelwood it's a business decision," he said.
"If the government gets involved in the process there is a much greater likelihood it can protect the region's economy."