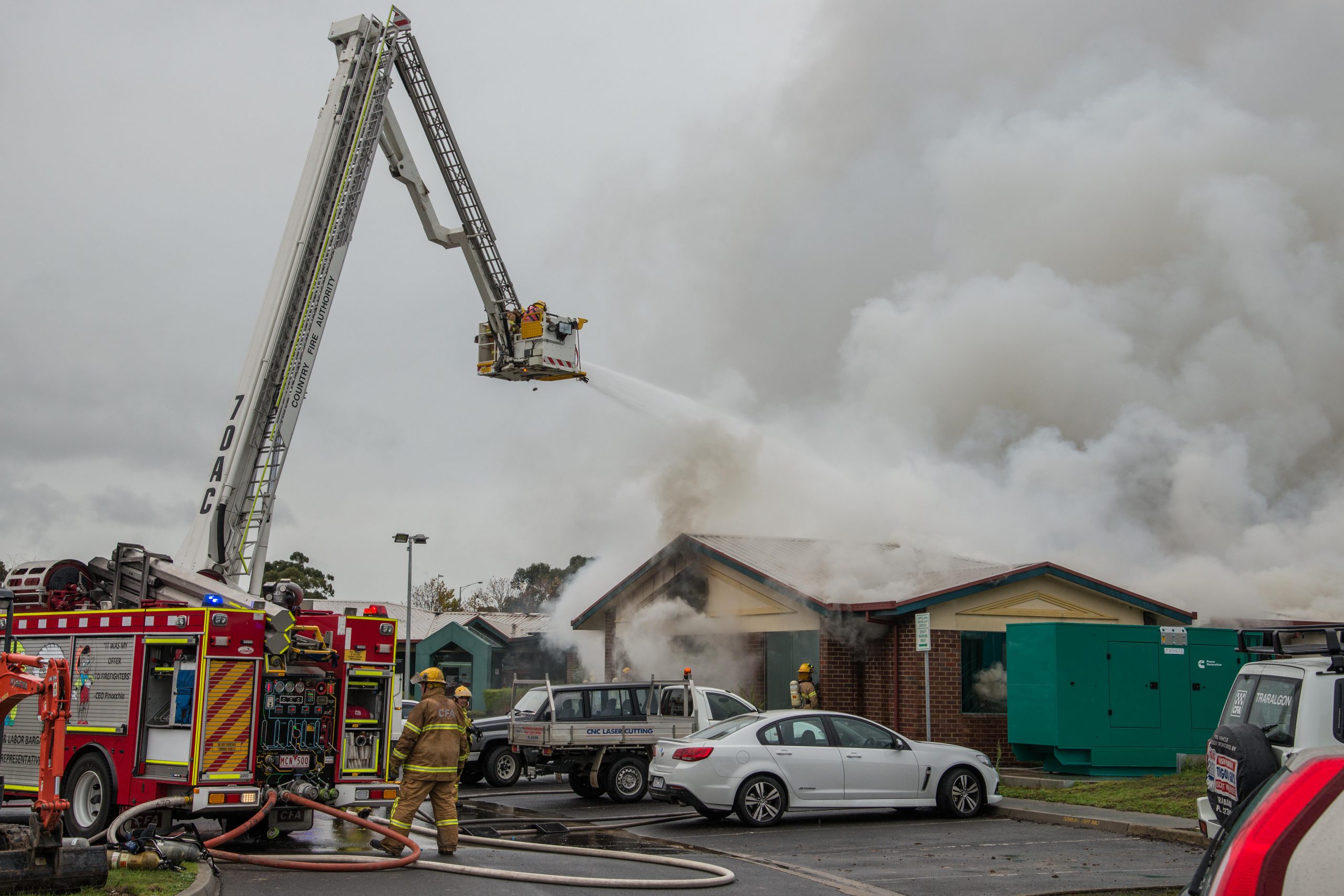 Latrobe Regional Hospital is facing a damage bill of between $2 million and $3 million after fire engulfed consulting suites on Thursday.
Chief executive Peter Craighead said the hospital had been able to deliver services as usual, with appointments kept on Friday.
"We've managed for the next week to fit all the consultants into consulting rooms three and four and we're converting an area into a temporary office space for the paediatricians, which will probably take about two weeks to put together," Mr Craighead said.
"However, we'll be able to meet our consulting demands up until this thing's in place."
The fire took hold in consulting suites eight to 11 which housed the lung function clinic, paediatricians, physicians, some surgeons and hospital support staff.
"We have to replace a number of computers, but we were replacing computers in our normal turnover of equipment and we actually had 50 new computers in storage, so that enabled us to bring that forward to get business back to normal this morning," Mr Craighead said on Friday.
He said the hospital would now work with its insurers and it intended to replace the building.
"It's an area that's expanding, so we actually do need the facility."
The cause of the fire is yet to be determined, however authorities don't believe it is suspicious.
Fire investigators enlisted the Traralgon ladder platform at the site on Friday to get a bird's-eye view of the damage to determine a point of origin and cause.
Smoke was detected in the ceiling of the building about 2.30pm Thursday and staff and members of the public were evacuated.
"The first firefighting appliance was on scene in about three minutes after the initial call was received," CFA operations manager Allan Rankin said.
"At the height of the blaze we had (firefighters) from nine local CFA brigades activated.
"We had probably in the order of 50 to 60 firefighters on scene and they did a fantastic job to bring this under control as quickly as they did.
"It probably took about one hour and 40 minutes to get in under control."
No-one was injured in the incident.
Patients of the affected consulting suites seeking advice about their appointments can phone 5173 8111.