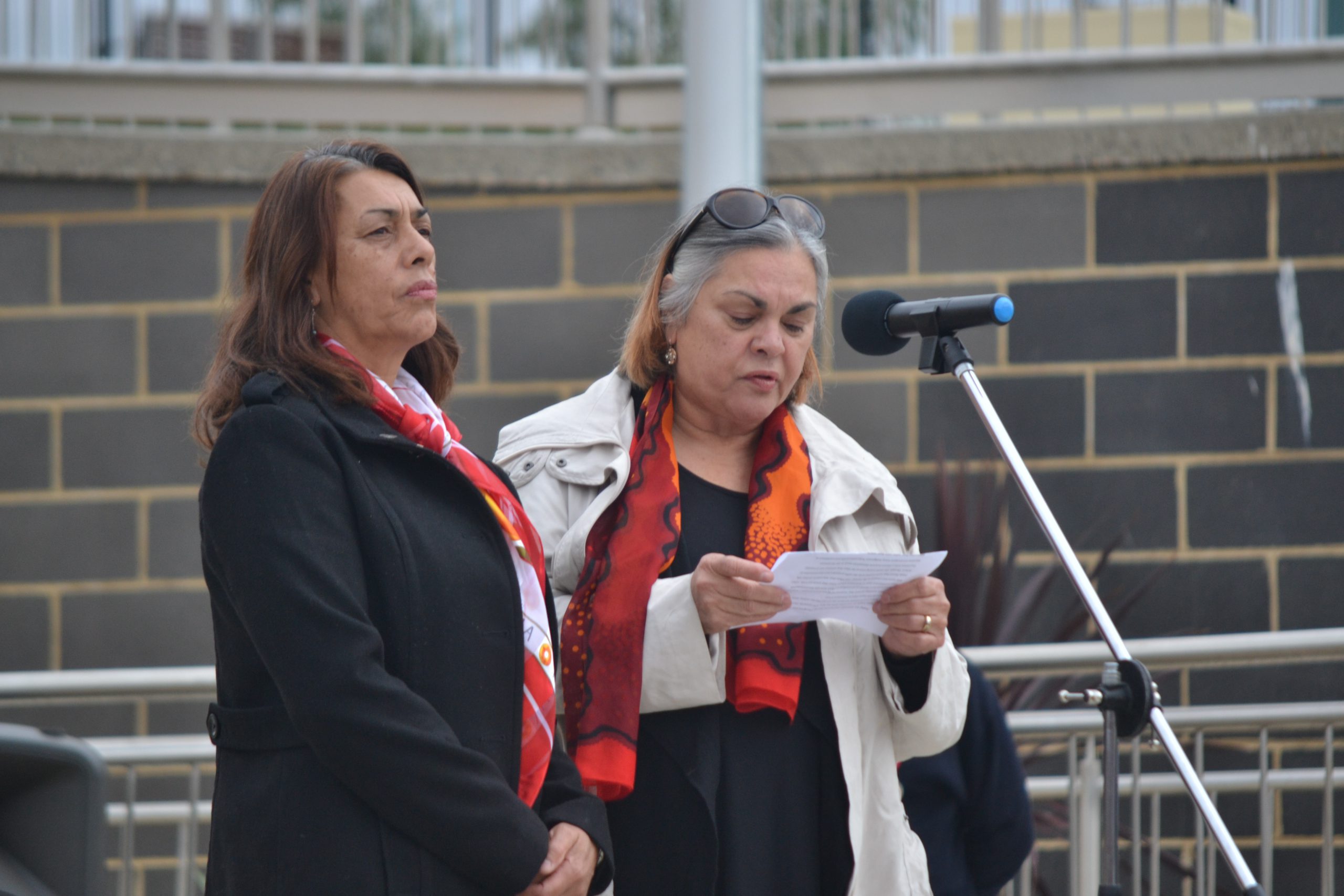 A Gunai Kurnai woman is encouraging the Latrobe Valley community to embrace each other's cultures and share stories as National Reconciliation Week festivities kick off.
National Reconciliation Week is held annually between 27 May and 3 June.
The former date marks the anniversary of the 1967 referendum in Australia and the latter commemorates the anniversary of the High Court of Australia's landmark Mabo decision in 1992.
Community leader Doris Paton said with a string of activities planned to commemorate the country's original land-owners this week was a good time to embrace another culture.
"It's good for people to get together to celebrate what reconciliation is all about," Ms Paton said.
"Getting people together talking and celebrating the good things that are happening in the community (that's what it's about)."
This year marks 25 years of formal reconciliation in Australia.
Ms Paton said there had been some really positive change in the community over the past 25 years, particularly in people "working towards understanding better the issues that need to be resolved".
Joining the festivities are Latrobe City Council and Federation University.
FedUni Vice-Chancellor David Battersby said a series of events would be held to promote reconciliation discussions and further the reconciliation journey.
"Federation University Australia is committed to reconciliation by acknowledging the past, understanding the present and building a future based on equality, respect and genuine opportunity," Professor Battersby said.
"In National Reconciliation Week our focus is on education, engagement and discussion – to further our understanding of our country's Indigenous history.
"We will do this through a meaningful program of events, to which the broader community is invited."
FedUni's program of free events includes films and discussion, music, performances, speakers, sport and lunches.
The Smith Family education engagement worker Christine Johnson will host a cooking class at the Churchill campus on Wednesday from 11am.
Ms Johnson will teach participants how to make Johnny Cakes – native Aboriginal bread similar to damper.
"Food is a good way to get people together to have a chat and get them talking," she said.
Latrobe City Council is also hosting a number of activities on Tuesday to coincide with the week.
For details about the council's festivities, visit www.latrobe.vic.gov.au
More information about FedUni's event can be found at www.federation.edu.au