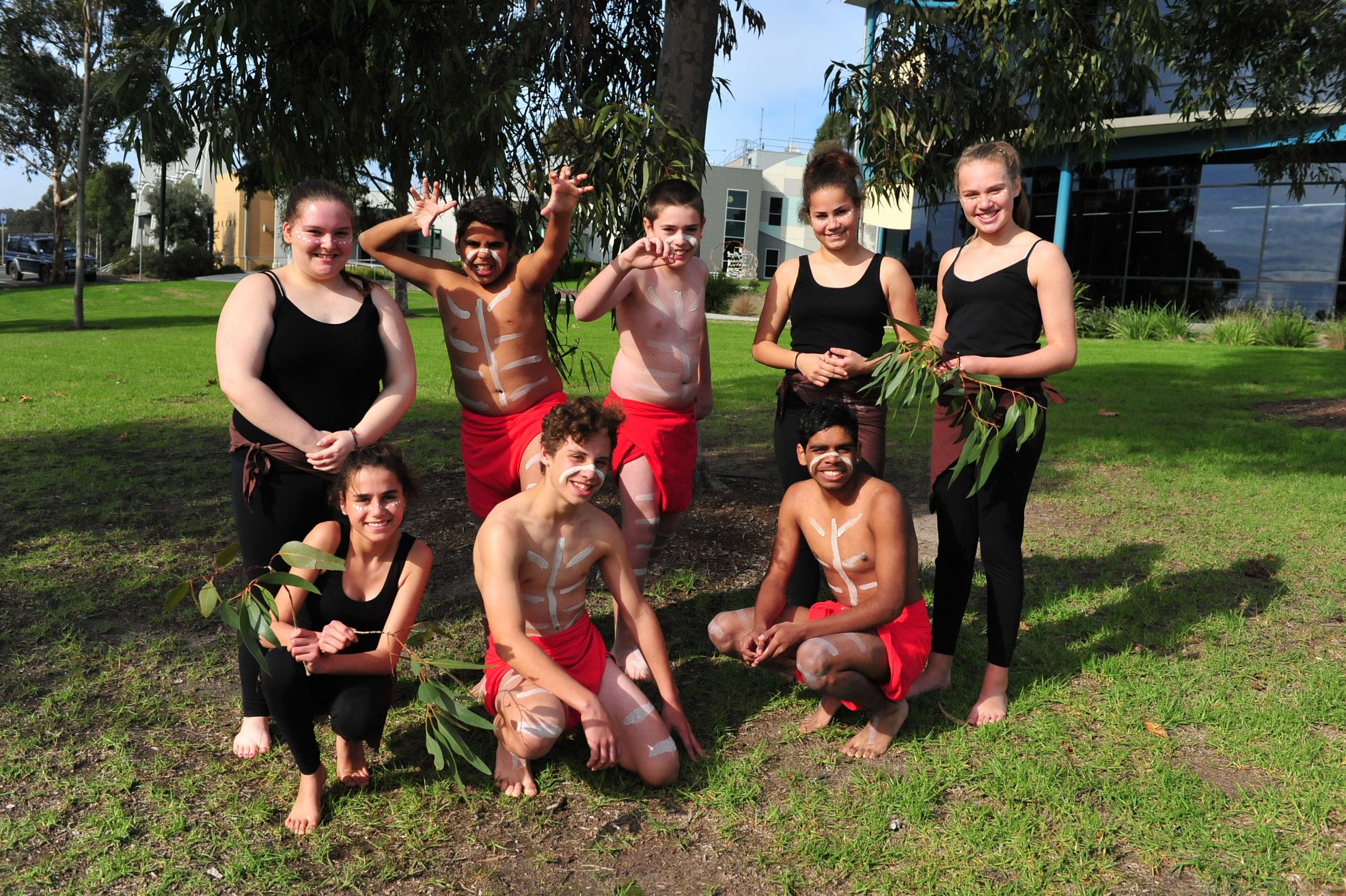 Truths to tell, stories to celebrate and relationships to grow.
That is the mantra of National Reconciliation Week, 25 years into its journey of celebrating Aboriginal and Torres Strait Islander people.
This year Reconciliation Australia asked the country to reflect on its national identity as well as the place of Aboriginal and Torres Strait Islander histories, cultures and rights in the nation's story.
In doing so, Koorie dances, welcome to country and raising the indigenous flag took place across the Latrobe Valley this week in recognition of the theme, 'Our History, Our Story, Our Future'.
Latrobe City Council held a flag-raising ceremony and other activities on Tuesday, following Ramahyuck Aboriginal District Corporation's barbecue and children's activities on Monday.
Meanwhile at Federation University's Churchill campus, staff and students gathered to show their appreciation of Latrobe Valley's indigenous community with a series of events.
"We believe Reconciliation Australia holds a special place in our culture and we as a university are committed to promoting those values," FedUni Gippsland head of campus Harry Ballis said.
"So this National Reconciliation Week is an attempt to focus our attention, to celebrate our togetherness, really."
Kurnai College students performed a Koorie dance at the university's student lounge, followed by Lavalla Catholic College Senior Choir's performance of 'Gunnai Dreaming'.
University members were also invited to take part in a reconciliation week community art project and share in a barbecue with emu and kangaroo on the menu.
Dr Ballis said the week's events – which also involved films and discussion, music and sport – were all about promoting and respecting the nation's indigenous people.
"It's an ongoing activity – there are various groups coming in and out promoting these things all the time, but this is a national celebration, National Reconciliation Week, and we wanted to be part of it and raise the flag, so to speak," he said.
"FedUni has a strong tradition doing this – it's a proud university with a proud commitment to our indigenous communities and this is just another example of that."
In a small building on Morwell's Tarwin Street, a mixture of indigenous and non-indigenous Australians, newly-arrived migrants and people of all abilities are gathering.
Traditionally a training provider for indigenous learners, Bnym Aboriginal Corporation opened its doors to non-indigenous people last year.
It has since welcomed people of all backgrounds and abilities, ranging from culturally and linguistically diverse students, Work for the Dole participants and young people disengaged from school.
The focus is to share cultures while training students with key skills in basic construction, small business and eventually coffee-making.
Managing director Sam Walker-Wilson said the training organisation's philosophy was to give students a hand-up.
Bnym is one of more than 300 registered Learn Locals in Victoria, and has teamed up with Federation Training, Mission Providence and other Job Active providers in the area.
Training and Skills Minister Steve Herbert said Learn Locals did "a wonderful job" in giving Victorians necessary skills to find a job or continue further education and training.
This year the State Government increased its funding to pre-accredited training by $2 million, taking the total to $17 million a year.
For more information about the programs offered at Bnym Aboriginal Corporation visit www.bnymindigenousdesigns.com.au or phone 5133 0325.