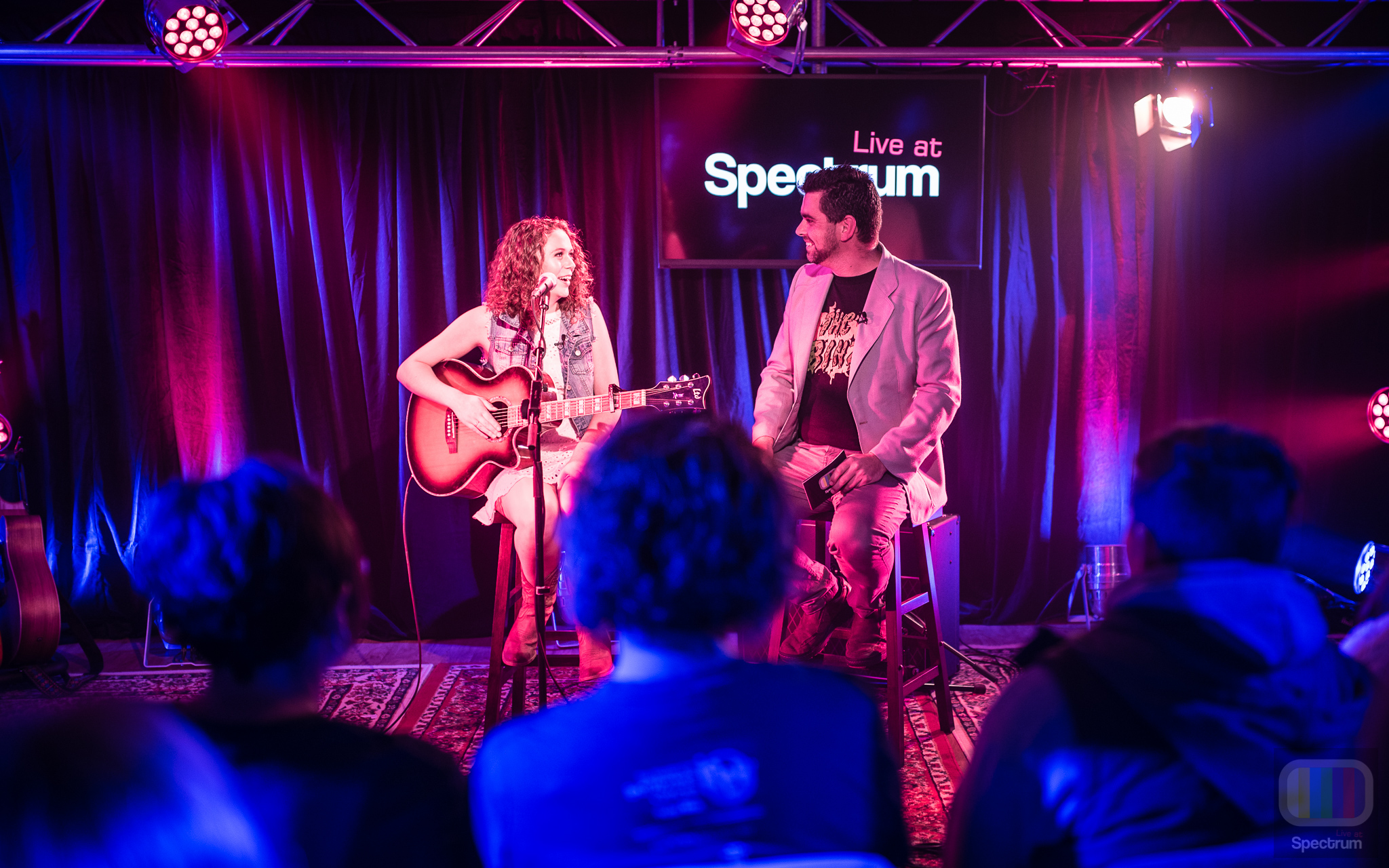 The creators of Live at Spectrum say prospective viewers need to first watch what they've produced in order to fully understand the concept of a live television show streamed online.

The vision was to reinvigorate Gippsland's live music scene by showcasing locally-bred musicians each month, alongside pre-recorded snippets of the region's latest music news.
Live at Spectrum is streamed on YouTube on the first Sunday of each month and uploaded as a podcast a few days later.
Producer Brett Tippet said what began as a pilot project to contribute to local music has captured viewers from across the country, just four episodes in.
"We are at the halfway mark and it's actually all going very well," Mr Tippet said.
"We're getting lots of support, our viewership is growing and there is lots of interest from all around the country and beyond really."
Acoustic singer, song-writers, blues musicians and rock guitarists have wowed studio audiences and online viewers amidst footage of music festivals, Latrobe Valley music clubs and artists' CD launches.
Mr Tippet acknowledges the show has taken on a different way of broadcasting on tablets, mobile phones and the computer, and in some cases it takes a little while to explain.
"We're a TV show, but we're not coming through your antenna," he said.
But throughout the show's short life – the pilot episode aired on 14 February – the team has seen a growing trend of viewers.
"When we started, we figured it was something fairly underground and maybe we would get a couple of hundred people watching," Mr Tippet said.
"When we got the first numbers back and realised we were in the thousands, we were really surprised by that.
"We have seen a trend up from that and I guess when we started it was really to prove the concept would work.
"We wanted to see whether people wanted to watch a show we created, but we're getting considerable viewership, plus new people every month."
Mr Tippet described the increase in viewers as humbling, with the crew looking to continue improving each episode.
In fact they've already decided to produce a second season, having secured enough artists to film for the rest of this year.
A broadcasting deal on community TV's Channel 31 from July could be the icing on the cake – Mr Tippet keen to use the outlet "to showcase what Gippsland has to offer".
In the meantime Live at Spectrum is gearing up for this Sunday's episode, set to feature alternative folk duo Wolf and Willow, as well as soloist Michael Waugh, who hails from Maffra.
A world-renowned Warragul drum-maker and a new music club in Traralgon will also be on this month's program.
Live at Spectrum airs on the first Sunday of each month from 7.30pm.
Visit www.liveatspectrum.com.au or search 'Live at Spectrum' on Facebook to stay updated.