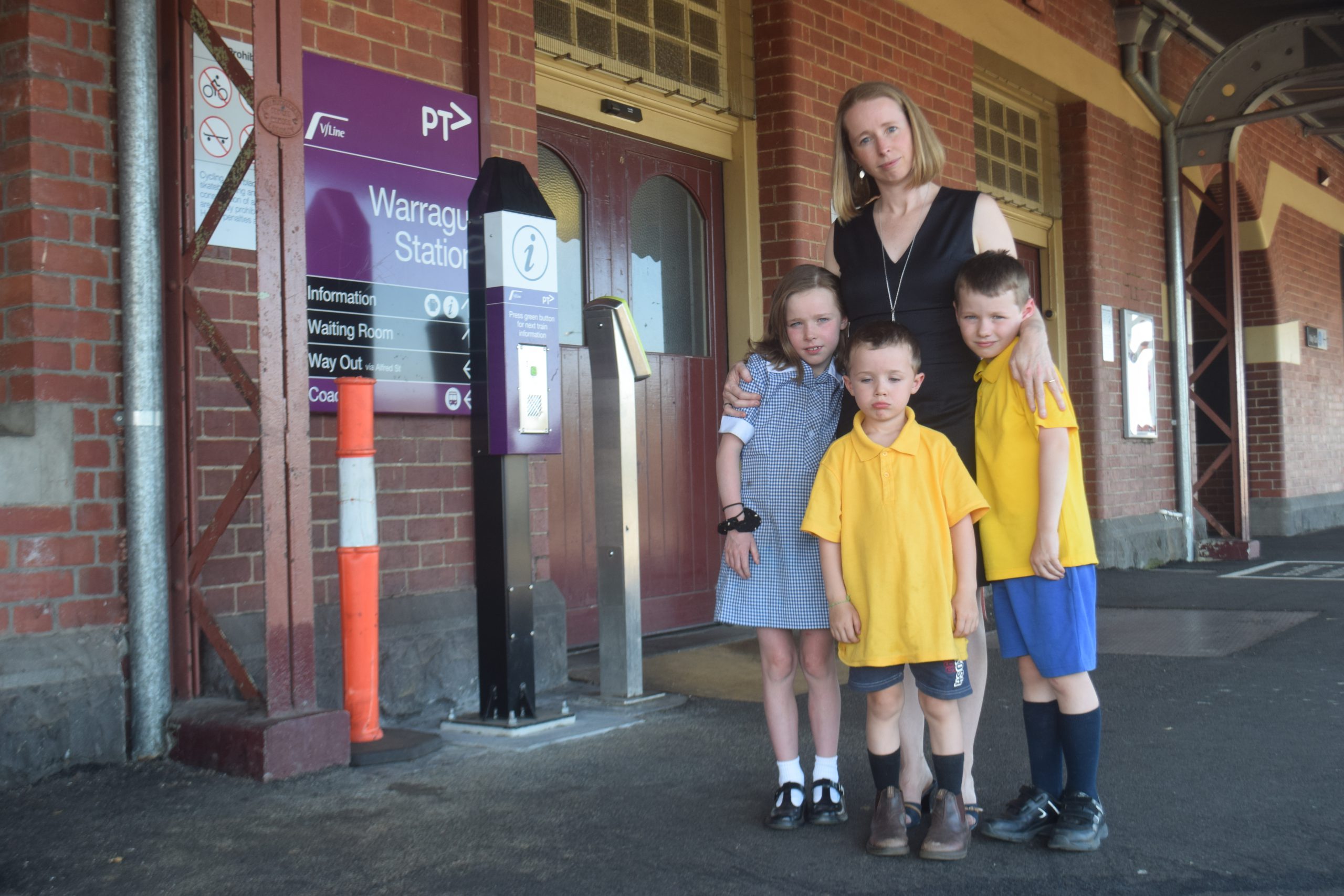 Public transport remains "poor" in the wake of V/Line's multi-month train cancellation crisis earlier this year, according to the Gippsland V/Line Users' Group.
Group spokeswoman Natalie Thorne (pictured with her children) said Transport Minister Jacinta Allan offered little about extra services at the announcement of Victoria's Regional Network Development Plan on Monday.
It follows the Minister announcing extra V/Line rail services and a station upgrade in her hometown electorate of Bendigo in the State Budget.
Ms Thorne said there were some budgeted upgrades to Gippsland services and facilities, but many of the ideas from a community consultation process had not been funded and were only noted for planning or as long term aspirations.
"When pressed about peak train services from Melbourne and having a carriage removed, the Minister said she would follow up on it later," Ms Thorne said.
"We have such a poor service for such a large region."
The users' group welcomed an idea of connecting buses and trains and plans for duplicating the tracks at Bunyip, but did not know if a State Government business case was necessary.
"There are good things in there, but still the concerns that would have been captured through the consultation haven't been addressed," Ms Thorne said.
The Ellinbank resident and Melbourne professional commutes from Warragul to Melbourne four days a week, adding she was "mystified" by the train authority's statistics showing "plenty of seats" in the mornings on the Gippsland line.
Ms Thorne said V/Line claimed it had five peak services in the morning and three in the evening, but if applying the authority's criteria, there were only four and three respectively.
"For those 'lucky' passengers who have to sit on the floor or in the luggage racks or stand, we would like to know where all of these vacant seats are to be found?" Ms Thorne said.
The group is calling for 'Gippy Rail Ambassadors', regular peak service travellers, to crowd source data on the Gippsland line.
For more information, visit the group's Facebook page.