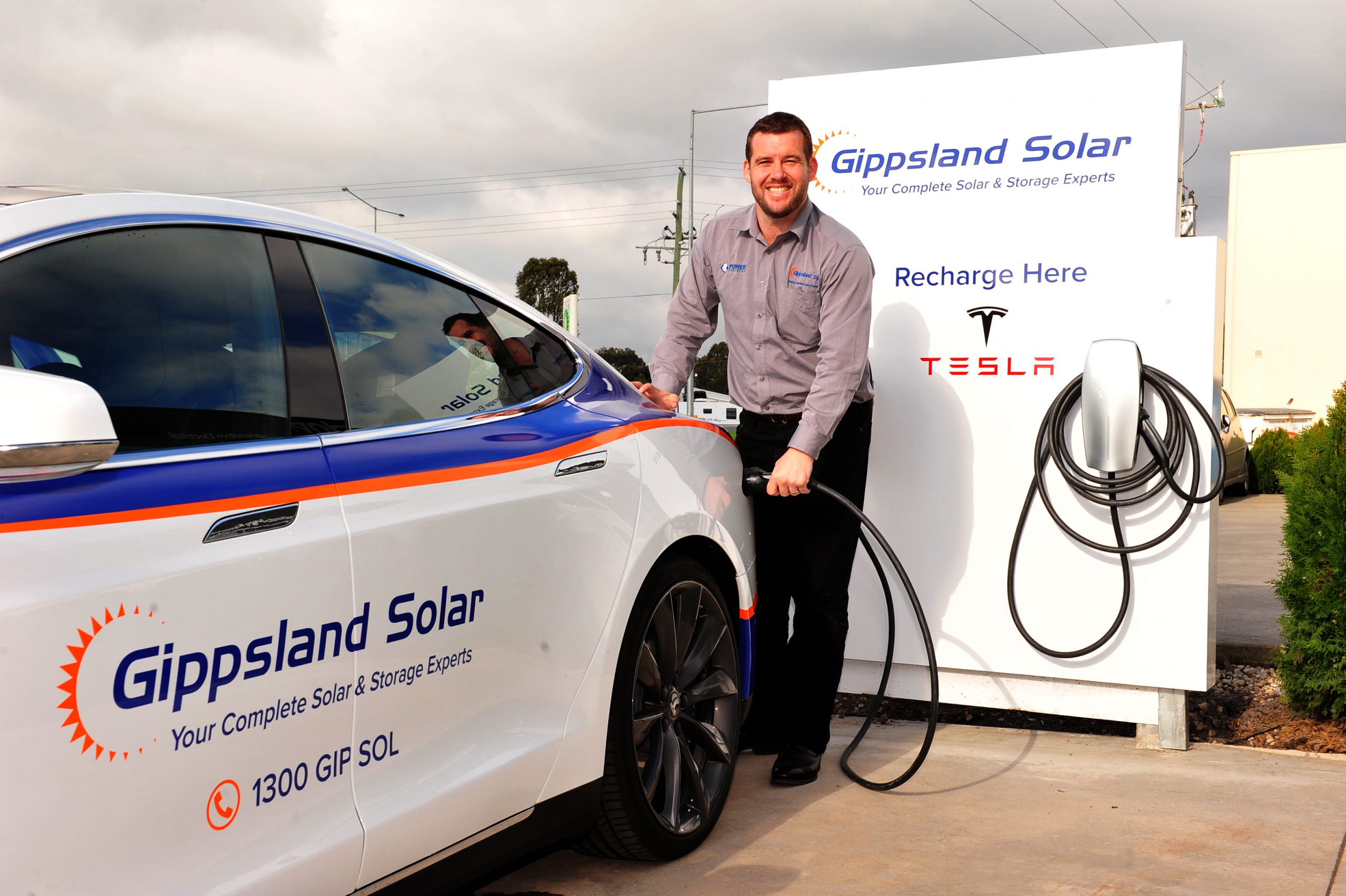 A new wave of auto tourism is expected to surge in Gippsland at the unveiling of a public electric car charging station.
Opposite the petrol bowsers of a Traralgon service station, Gippsland Solar is offering a Tesla recharging station powered by solar power and lithium batteries.
Gippsland Solar managing director Andy McCarthy – who recently purchased a Tesla Model S – said he spoke to Tesla about the lack of charging stations east of Melbourne.
A deal was struck to have the "destination" charger station open 24 hours a day, seven days a week free of charge to electric vehicle owners.
"Currently Melbourne-based electric car owners can only get as far as Sale before they have to turn around to recharge," Mr McCarthy said.
"Our recharging station will enable Melbourne drivers to recharge in Traralgon and comfortably tour the Gippsland Lakes and beyond."
Mr McCarthy said the electric charging station also pointed to the Latrobe Valley's economic transition towards renewable energy.
With more than 2000 electric vehicles sold in Australia in 2015 – a 10-fold increase on 2013 figures – Mr McCarthy said the market would increase electricity consumption.
He said lithium batteries powering Tesla cars used the same technology as in battery storage and renewable energy.
"Given that we already have all the network infrastructure down here for electricity distribution, it makes a lot of sense that we can take advantage of this shift and keep generating electricity from different sources; cleaner sources," Mr McCarthy said.
"It ties into what is happening in the Valley; that shift towards renewable energy."