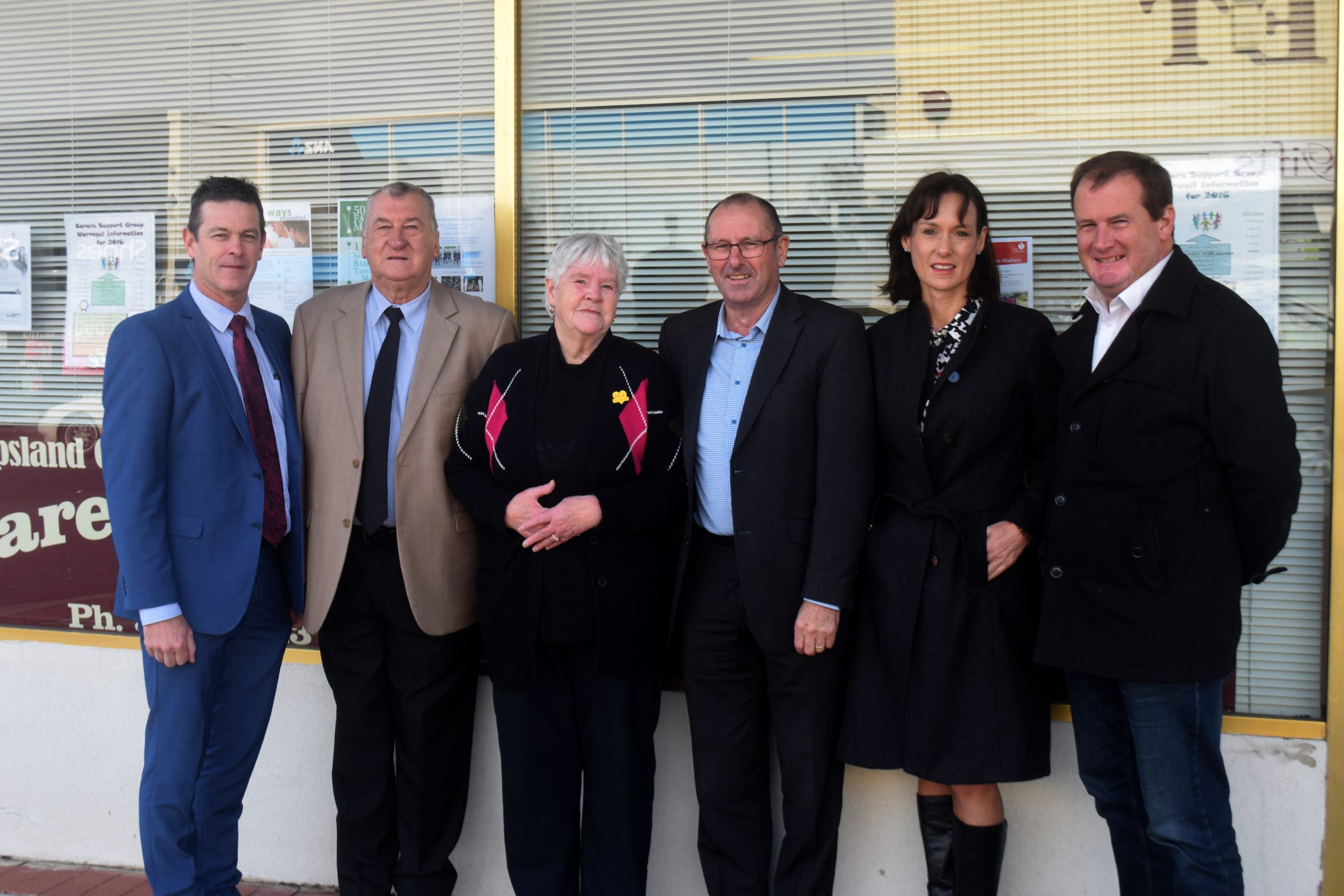 The Gippsland Carers Association is again calling on the State Government for funding after the group failed to gain support in this year's budget.
An absence of government funding and the drying up of philanthropic contributions mean the group can no longer afford to pay staff.
The group has decided to use its own fundraising reserves to continue one of its three paid positions – the carer mentor – for the next 12 months.
"The committee has made a decision that we will fund our carer mentor going forward because we believe direct support to carers is the most important thing that we do," Gippsland Carers Association president Jean Tops said.
"Our own resources are being stretched because we now have to provide administration ourselves as volunteers and going forward that's a very difficult thing for us to do on a daily basis."
According to the group, it has provided mentoring to almost 200 carers over the past two years.
The group's coordinator Dale Harriman, who provides support to the carer mentor, has offered to continue to support the organisation in a volunteer capacity if funding for the position can't be found.
Gippsland Carers Association fears it will have to reduce the opening hours of its shopfront 'Carers Place' from three days a week to two.
Ms Tops referenced the recent Inquiry into Abuse in Disability Services final report which recommends the State Government establish and fund a program "for appropriately qualified advocacy organisations to deliver dedicated family advocacy services, including in rural and regional areas".
"Their own government inquiry believes that there should be funding of family advocacy, so we are at a complete loss to understand why the Victorian Government will stop a very small amount of funding for administrative support," Ms Tops said.
Member for Morwell Russell Northe recently tabled a petition in Parliament with 422 signatures calling for funding for the carers.
The former State Government funded a part-time clerical worker for the carers with $100,000 over four years and promised to continue that funding with $120,000 over four years if the Coalition won government.
The funding was not matched by the new Labor government.
"It just defies logic when we're talking about a commitment of $120,000 in the bigger scheme of things it would make an enormous difference to Gippsland carers and Gippsland families, yet the government is steadfastly saying no," Mr Northe said.
A spokesperson for Disability and Ageing Minister Martin Foley said the government currently assisted a number of organisations in the Latrobe Valley that support carers including Interchange and Berry Street.
"The government is happy to discuss with Gippsland Carers Association their situation and will continue to ensure that carers in the area are receiving support," the spokesperson said.