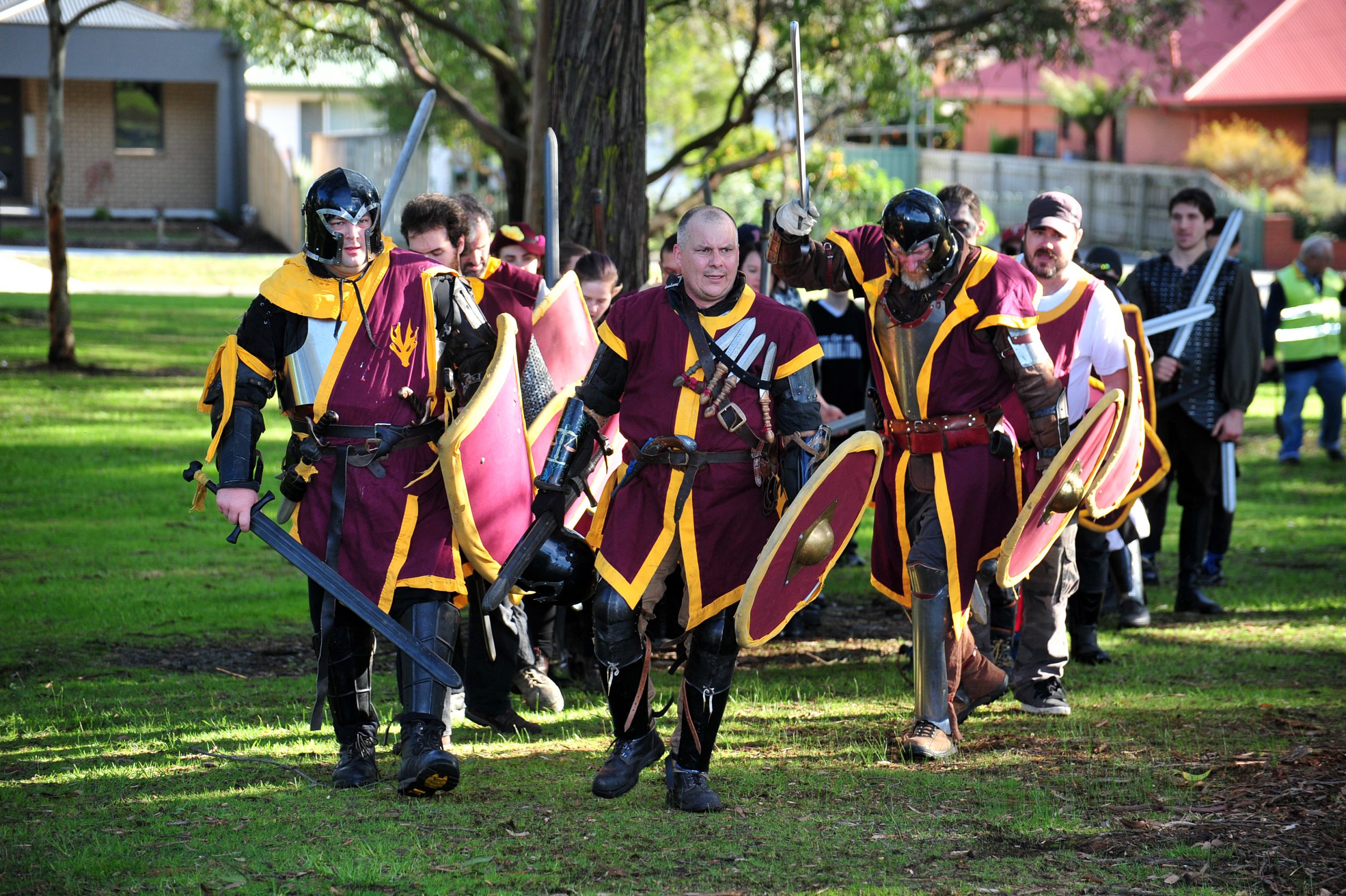 The sons and daughters of a battlecry converged on Moe's Apex Park on the Queen's Birthday long weekend when Gippsland LARP called the banners in.
A host of first-timers to live-action-role-playing took up arms for a day of medieval battle and bereavement in front of about 100 onlookers.
Gippsland LARP spokesman Anthony Bennett said the day was a massive success for the budding local "Swordcraft" chapter.
"We had at least 30 to 35 new people come and try who had never touched a sword before," Bennett said.
"We had a couple of different scenarios like capture the flag, total annihilation (defeat the other team), and a couple of role-play story driven scenarios.
"We're already planning our next event for next month and a lot of them are very keen to do it on a regular basis.
"It was 100 per cent a success, we had a lot of interest in it from a lot of different people."
The group has already been invited to perform some future local exhibition shows.
For more information about the group's activities join Gippsland LARP's Facebook group.