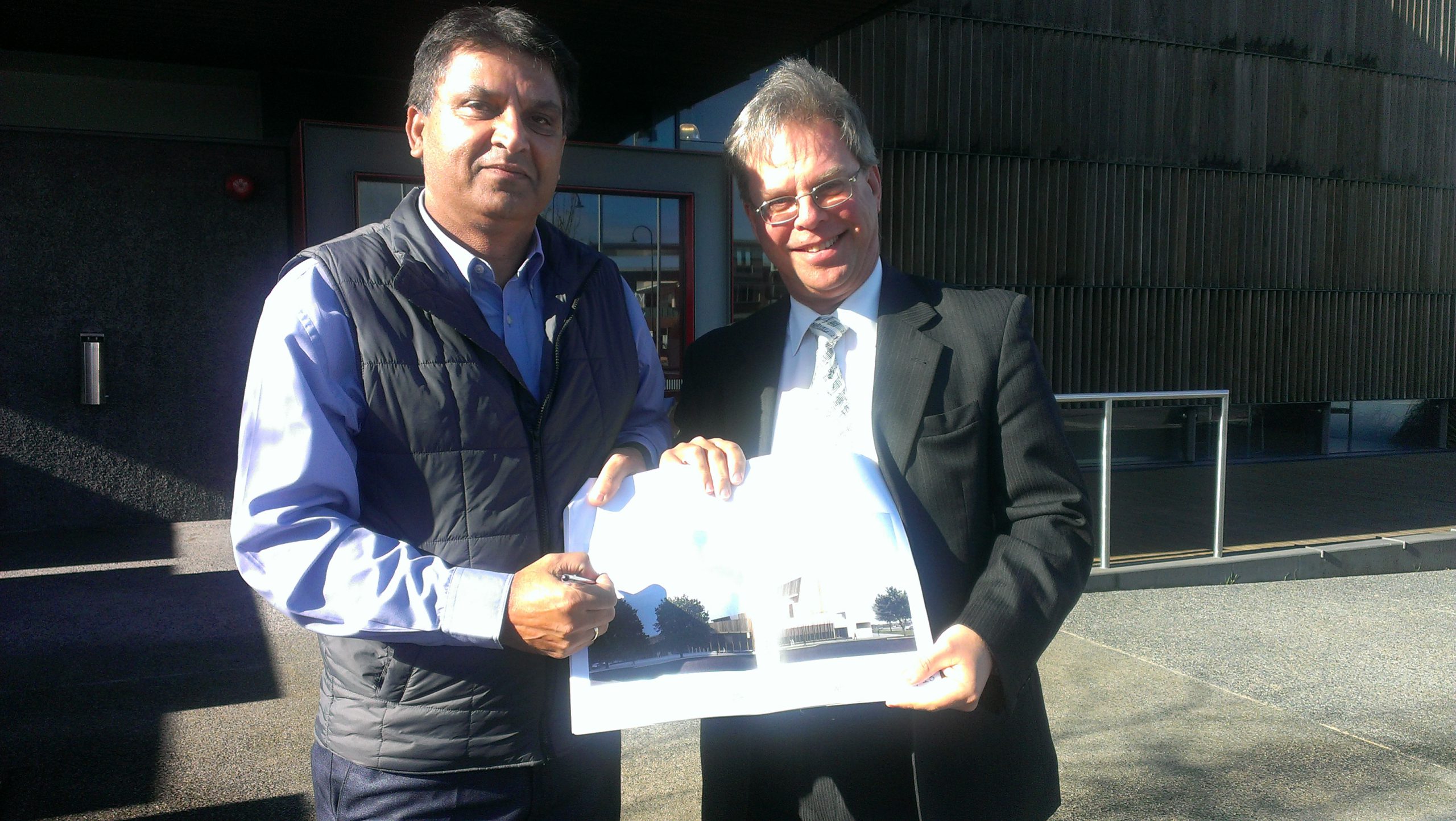 Labor candidate for Gippsland Shashi Bhatti has voiced his support for the long-awaited new Latrobe Performing Arts Centre, but has stopped short of pledging funding during the election campaign.
Mr Bhatti said this week he would lobby a Labor Government for funding of the project.
He said he would lobby even if he failed to win the seat – which is safely held by the Nationals' Darren Chester.
"I will be the strong voice to get this funding met," Mr Bhatti said.
Briefed on the plans on Tuesday, Mr Bhatti said the project was good for the community and "long overdue".
Mr Chester recently promised a re-elected Coalition Government would provide the $10 million in federal funding needed for the project – matching the contributions by Latrobe City Council and the State Labor Government.
Mr Bhatti said he was "looking forward to any shape of help that we can give as a Labor Party".
"The State (Labor) Government has already committed $10 million. I don't think it will be a big issue for federal Labor to be committing to that," he said.
Dubbed a 'creative precinct', the overall arts project is expected to include a 760-seat theatre, meeting and training spaces and the refurbishment of the existing adjacent Little Theatre and Town Hall.
It will feature a new building on the corner of Grey and Church streets.
Discussion about the need for a new performing arts centre and debate about its location have taken place over the past decade and culminated in a recent collaborative campaign of community and theatre groups to 'Get It Built'.