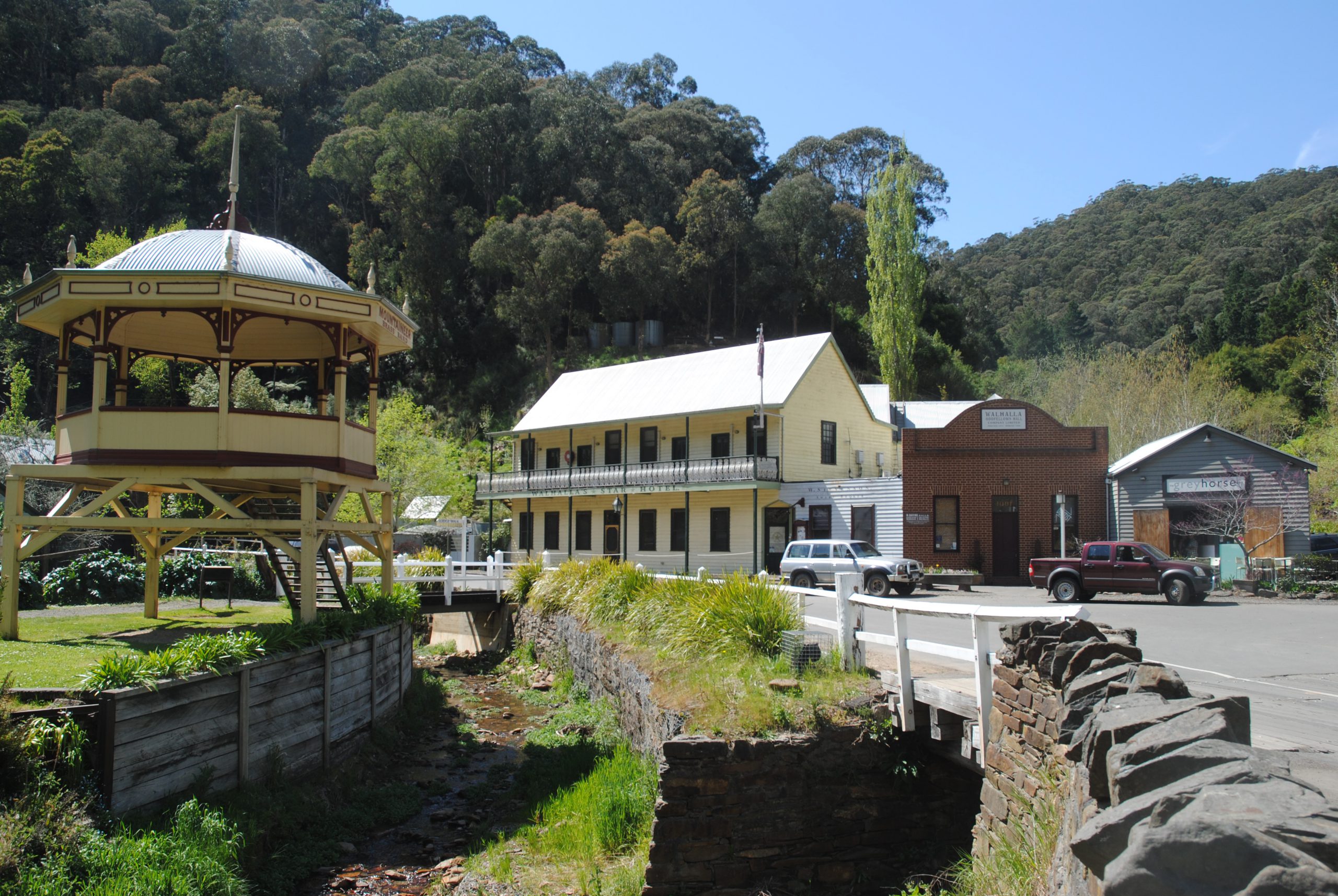 Walhalla will receive improved mobile phone coverage no matter which party wins government at this weekend's federal election.
Sitting Liberal Member for McMillan Russell Broadbent said a new mobile base station at Walhalla would bring a much-needed boost to mobile coverage, providing benefits to emergency service operators, businesses and residents.
"The Coalition is committed to improving mobile coverage along major transport routes, in small communities, as well as addressing unique mobile coverage problems such as areas with high seasonal demand," Mr Broadbent said.
Labor candidate for McMillan Chris Buckingham said a Labor government would also deliver mobile phone coverage for the mountain township.
"This is a significant day for Walhalla and welcome news for the tourism industry in the region," Mr Buckingham said.
It comes after years of lobbying by the Walhalla community.
Walhalla and Mountain Rivers Tourism Association president Michael Leaney described the current mobile coverage as "extremely poor to non-existent" and said coverage would improve safety in the popular tourist town which received 120,000 visitors a year, by enabling calls for assistance, as well as access to mobile phone applications designed for emergencies like bushfire.
He said it would bolster tourism by allowing mobile internet access.
"These days when people travel they no longer take photos, take them home and hold a slide night," Mr Leaney said.
"They post them instantly onto Instagram, Twitter and Facebook. Tourism is based on the here and now and there's many opportunities Walhalla loses out on because it can't provide that service of internet connection."
Mr Leaney said his hotel had lost thousands of dollars in commercial business like conferences as companies would not book a hotel where their chief executive was out of contact.