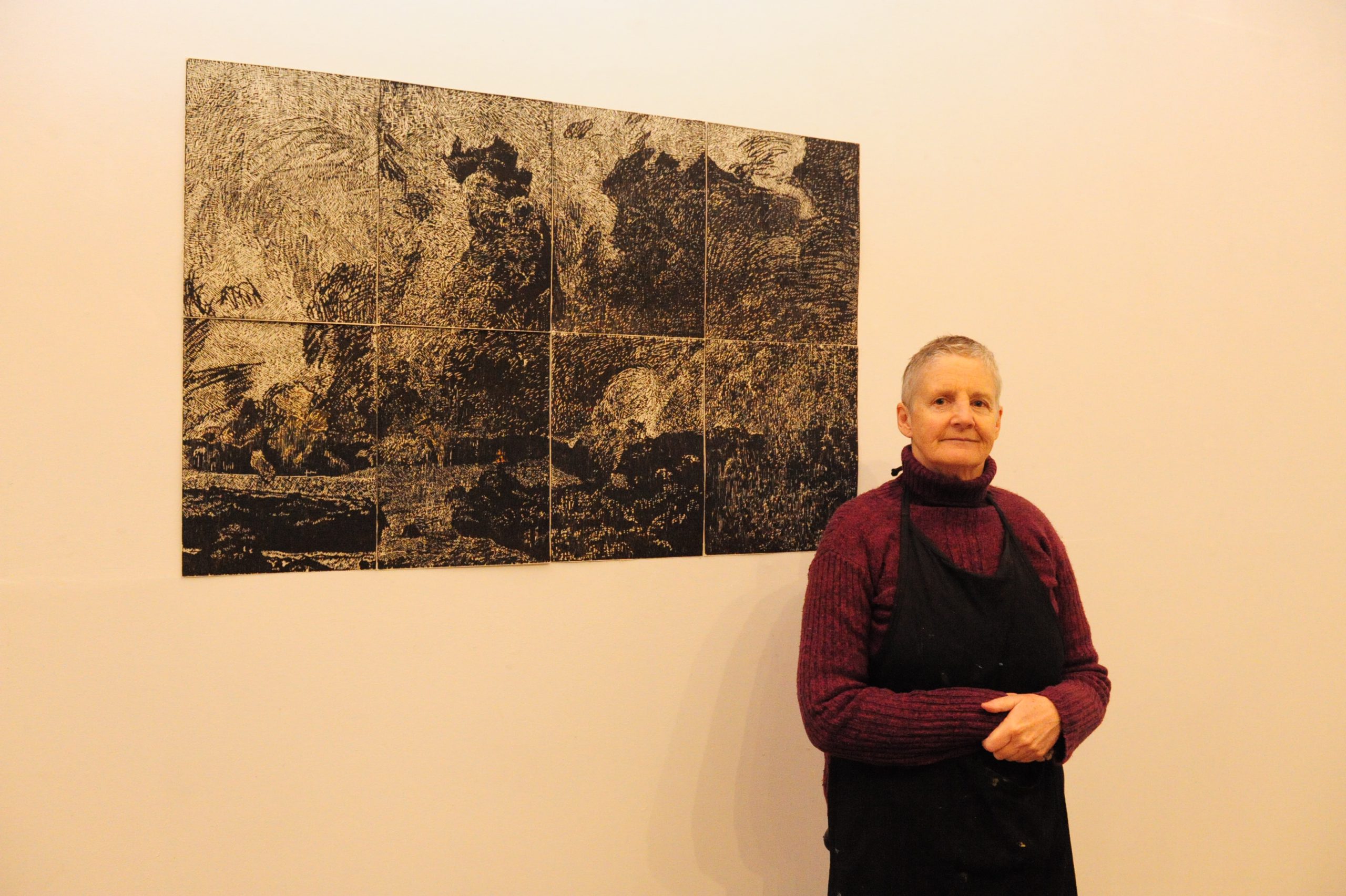 Gippsland printmakers Amanda Thompson and Mary Ham's latest collection pays homage to the Latrobe Valley.

Local places such as Morwell's briquette factory, prominent events including the 2014 Hernes Oak fire, and materials found across the region, are the inspiration behind the pair's 'Recent Works' exhibition, now on show at arcYinnar.
Created through a variety of printing methods including woodcut – a relief printing technique where images are carved into a block of wood – the artists' works could not be more different.
In their latest pieces Ms Thompson favours darker tones while Ms Ham embraces a sea of colour.
"Mary's are delicate, watery abstract marks, while mine are more angry and expressive," Ms Thompson said.
The stark contrast of their work compliments one another's, but Ms Ham said her work had not always been so colourful.
"I want to get away from the traditional and into the abstract," she said.
"Try something different, but it's proving quite challenging, it's not easy to change ways."
Not as colourful as some of her other featured works, 'Prediction' – a black and white print of the expected path of waves – is one of her most popular.
"It's based on (author) James Gleick's chaos theory, where if you throw a stone you can predict its path," Ms Ham said.
"Depending on initial conditions, you can predict what's going to happen with anything, like the movement of waves."
Ms Thompson's prints of the Morwell briquette factory and the 2014 Hernes Oak fire are two of her favourites.
'Recent Works' is showing at arcYinnar until 16 July.
The gallery is open to the public Tuesday to Fridays from noon to 4pm and Saturdays from 11am to 3pm.
For more information, phone arcYinnar on 5163 1310.